Call this a starter set if you want. I think it's a perfect budget breakdown for a .50/.50 6-8 handed game. Anyway, that's what I bought it for. But I have a wandering eye, so here you go.
$450 plus shipping, PayPal friends and family
All chips are mint unplayed, unshuffled.
.50. X 52
1.00 x 108
5.00 x 125
25.00 x 25
100 x 5
These are slightly below release prices.
I'm not breaking these up because I'm lazy. If you want part of this, buy the whole thing and sell the rest to somebody else. If you call dibs on anything you will receive only my anger and no dibs.
Case and spacers not included
EDIT - Sorry, no overseas shipping. It would be too much stress for me, waiting for the transaction to be complete. I believe people were still waiting to receive chips from this chiproom from this sale, as late as this week. I want no part of that.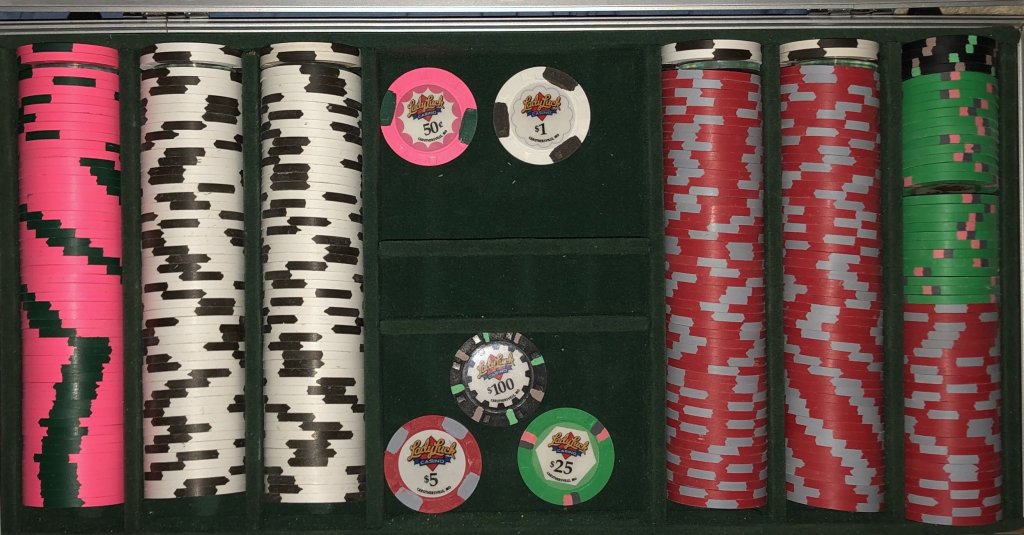 Last edited: