Two Pair
Supporting Member
Joined

Nov 20, 2021
Messages

300
Reaction score

410
Location
I thought I liked both poker and bridge sized cards...but almost every time I play I end up skipping over the bridge setups. So, they too are on the chopping block.
1 dual-deck setup with box of each: Kem, Copag & Desjgn plus 7 bridge sized cut cards
KEM and Copag setups have been shuffled a bit, but have not been used at all otherwise. I got the Desjgn setup 2nd hand so I am unsure of how much/little it's been used...but the cards all look to be in excellent condition. (not sure what is normal for Desjgn, but the black deck has jokers while the blue deck does not)
All decks are bridge sized and jumbo index. The Kem setups are 2-color with conventional art, the Copag are 2-color but with very stylized art, and the Desjgn are 4-color with conventional art
If you know you like bridge sized but are still exploring what you like regarding art style and brand...this is your jam.
$50 + shipping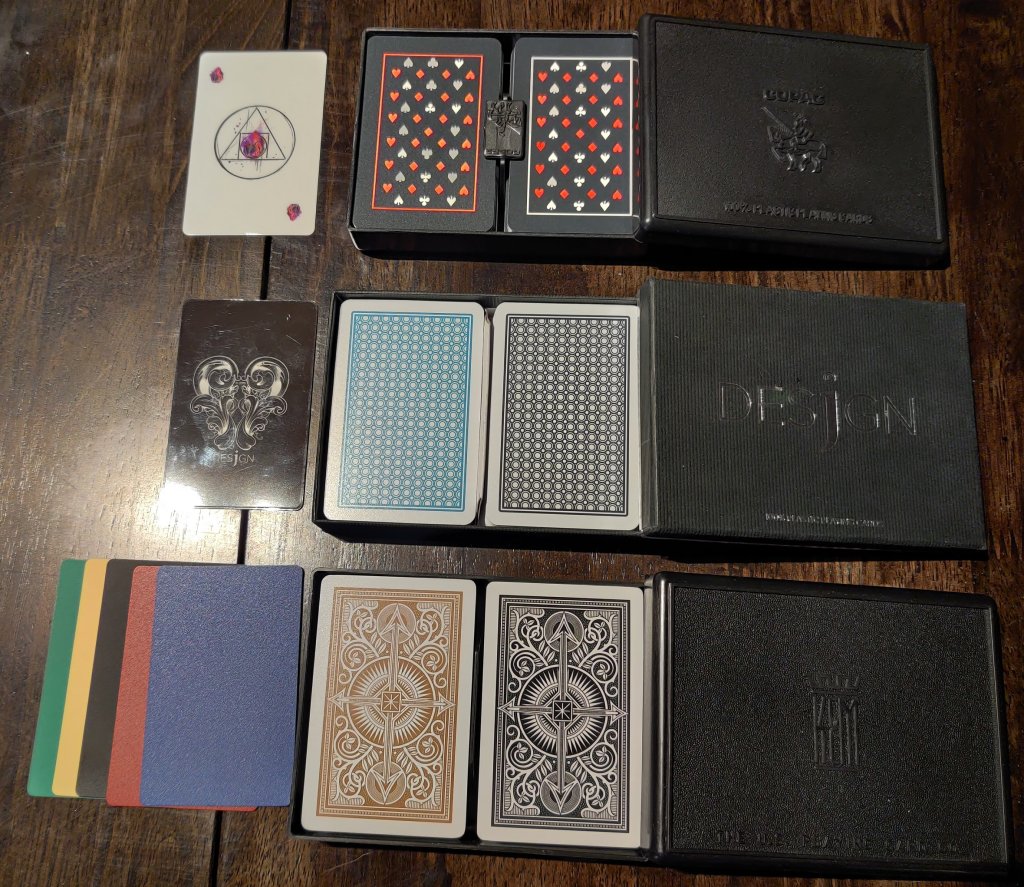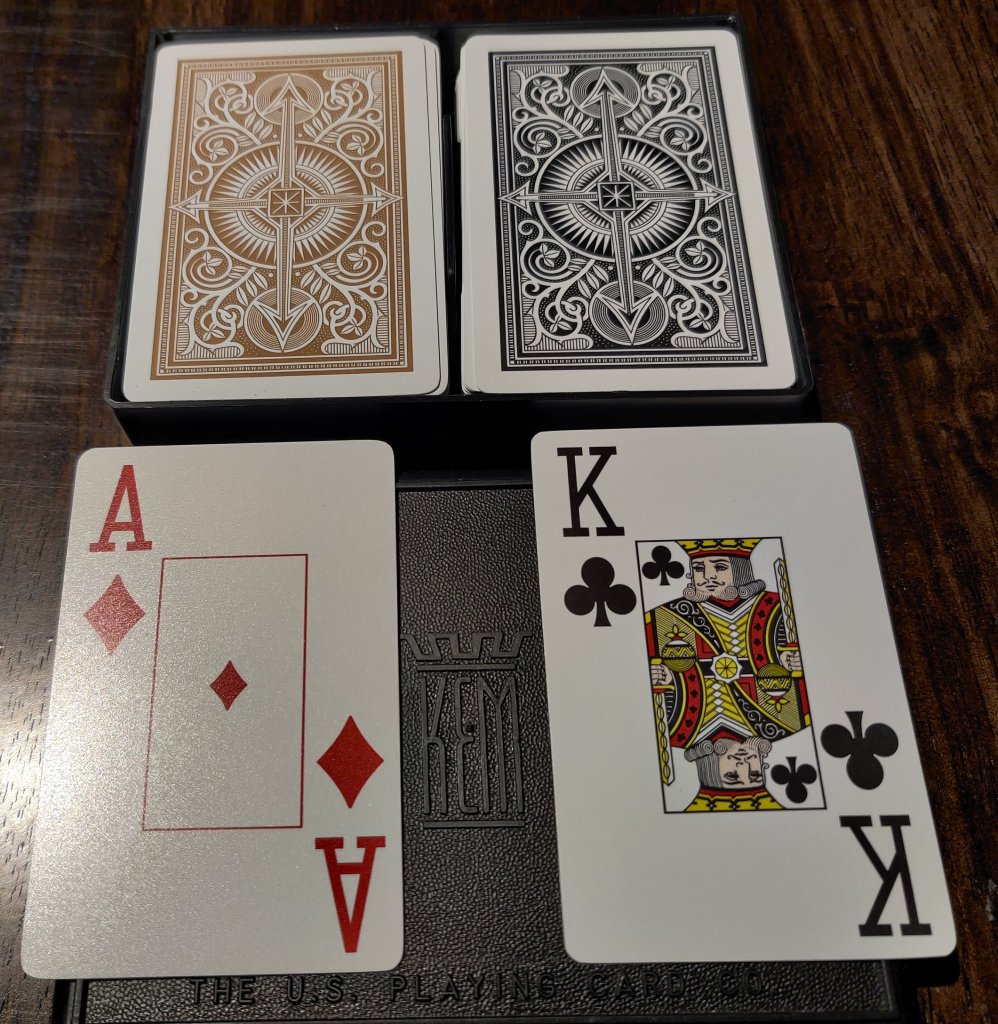 Last edited: