Alright folks, time for another sale. Multiple lots are listed below; here's how this is going to work. One can call dibs on as many lots as they want. I'm going to leave "dibs" claims open until Monday, July 13th at 20:00 EST. If one is the only one to claim dibs on a lot, they can buy it outright. If there are multiple parties interested in a lot, I'll take note, and we'll do a NLHE flip for who can buy the lot. Please note, I cannot ship until Saturday, July 18, and will only ship to US addresses because of COVID. All prices do not include shipping unless otherwise noted. Payment via Paypal F+F only please!
There's all kinds of stuff in here, some really nice and some small things, if you're interested, make a post that says something along the lines of "Interested in lots A, B, C, etc, thanks Joe!"
Happy looking and good luck!
Lot 1
: (6) "Paulson Las Vegas Reno" and (1) Paulson 24010 rack: $36 shipped. Racks are well used from age but do not have any cracks or imperfections. Photos below show the condition for themselves!
Lot 2:
(6) Palms gaming used racks, $28 shipped. These are newer than the above Paulson racks but are a thinner material and half of them have cracks on the sides of the racks. These are ideal for holding BCC chips and can hold a minty rack of Paulson's well.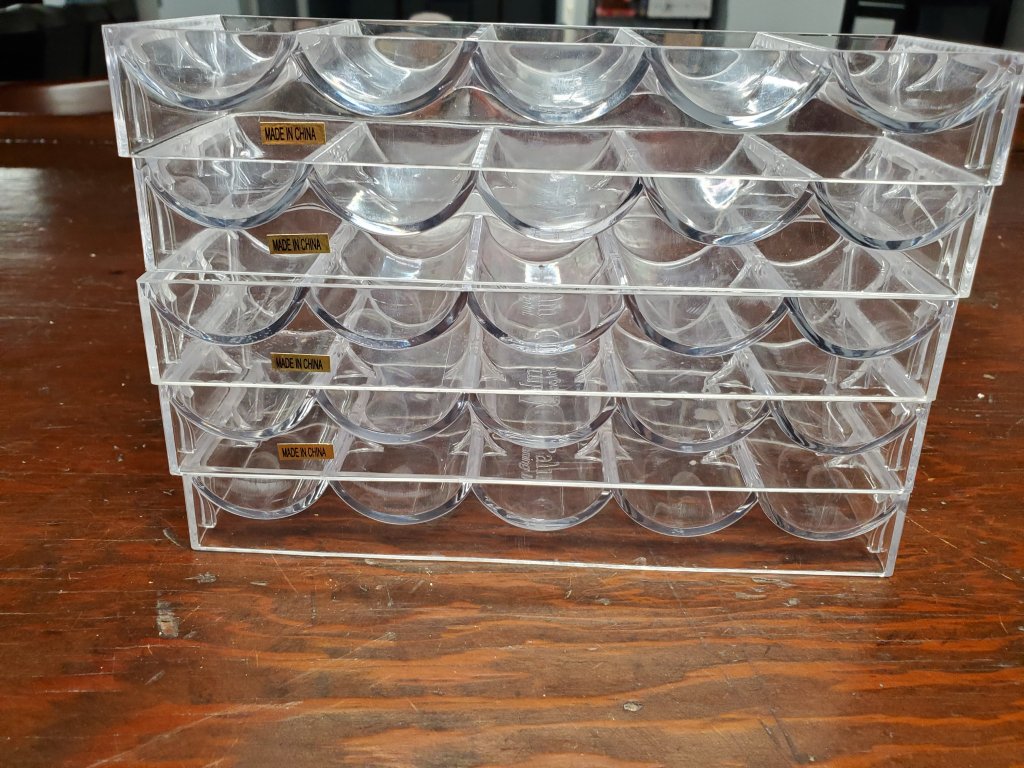 PLEASE NOTE:
I'd rather sell lots 1 and 2 together. I will consider separate dibs for each lot, but dibs for lots 1 and 2 together will take precedence over dibs for the separate lots. I'll sell all 13 racks for $55 shipped in a LFRB.
Lot 3:
Jack's Card Room
Bridge size
cut cards: $1.50 each shipped or $3 per pair shipped. PM me if interested in a larger lot and we can work something out.
Lot 4:
Casino De Isthmus (CDI) paper card decks made by Paulson. All decks for sale are factory sealed and brand new. I have 12 decks total (6 red and 6 blue). I'll sell the lot for $50 shipped in a MFRB. Otherwise decks are $3 each plus shipping based on the quantity desired. Dibs on large lots take precedence over smaller requests.
Now for the single lots that will require dibs:
Lot 5
: SB Tourney Sample set: $80 shipped
Lot 6:
(73) total FLV $1000 and HS Gardena $10 chips. Photos below will tell the condition best. The HS Gardena chips are in fair condition and well worn. About 5 of them are still as is; the other 8 are murdered to some degree. I used them to practice my inlay removal skills. Some went well, some didn't.
The 60 FLV's all have their inlays intact but are dirty and could use a good ultrasonic bath. They'll clean up nice once done so! A few of them are excellent+ and a couple are near mint, but most are in very good+ condition.
Asking $175 shipped for the lot.
Lot 7:
(5) Near Mint BCC Samurai Palace $500: $10 shipped or best offer
Lot 8:
Single Piatnik Blue Bridge Size Jumbo Index deck: $10 plus shipping. Case is pretty beat up but the cards are brand new and sealed in shrink wrap.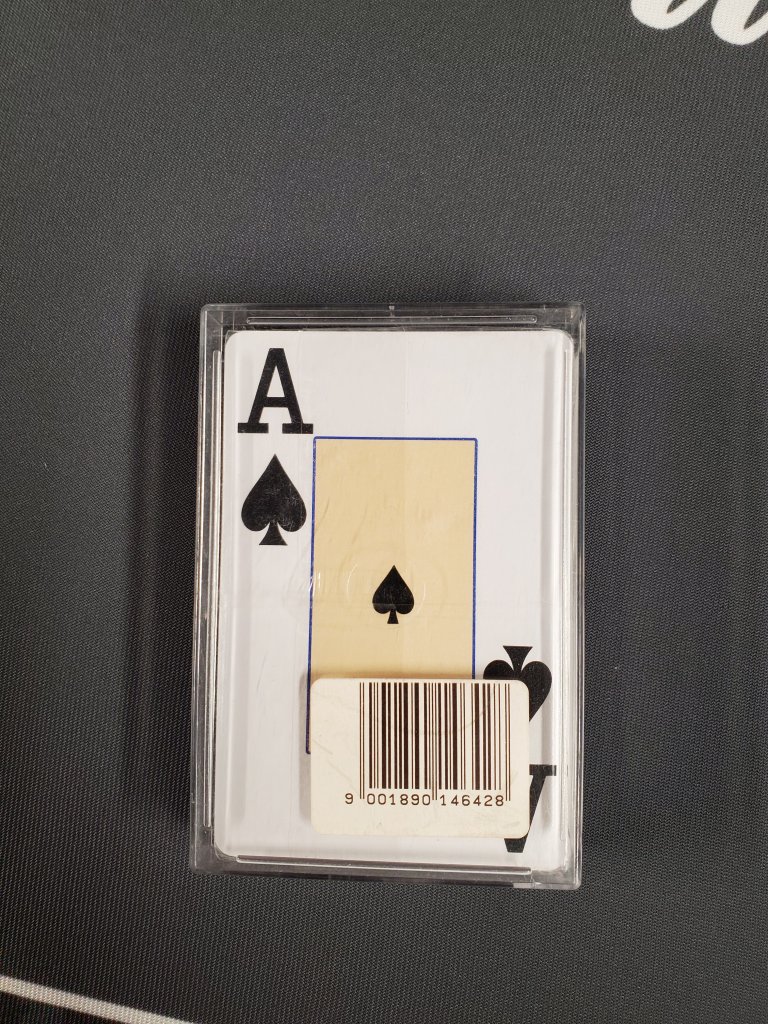 Last edited: