Welcome back to Jersey.....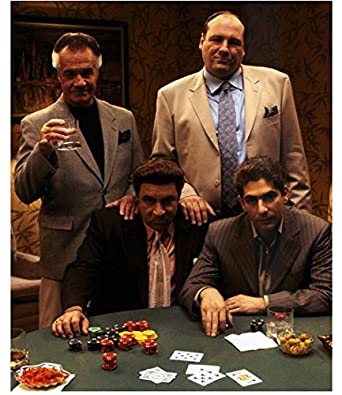 When:
June 9-11, 2022
Where:
Iselin NJ
What:
Jersey PCF Meetup - The Barrel House Battle Royale
Attendees:
Attendance will be limited to 30 players max each day
.
Note that 2 tables will be in my main poker room, the 3rd table will be in the adjacent shop. I can fill in spots with locals, but I really don't want to, I'd like this to be a PCF / chipper only event. The event is open to all well-established PCFers / chippers ONLY. I won't draw a line in the sand with regards to # of posts or member duration, but this event is for folks active in the chipping community. Priority will go to those who participated in last year's event. Selection of the final attendance list will be at my discretion. Please either post in this thread of shoot me a PM if you're interested in attending.
Attendance List:
https://docs.google.com/spreadsheets/d/1RSKHRM1X8oEb24c9wAUFZ2f7UiH1myeeGjl14g1LsV8/edit?usp=sharing
Pending
The Important Stuff:
The golden rule applies above all in my house. These meetups are meant to be
fun
– so please leave any drama at home, there's no room for it here. Anyone in my house -
anyone
– deserves full respect, and anyone showing a blatant lack of respect is out, period. My wife and possibly my boys may be in the house at least one of the meetup days, so this goes (even more so) for them as well.
My main card room fits two full size tables, and we can set up a third table in the adjacent workshop, so I can accommodate up to 30 players max. This max will be subject to change, depending on where we're at with COVID. For cash games, there will be a different chip set in play at each table, and each will have its own separate bank.
Smoking/vaping of any kind is
not
allowed inside the house. I have a covered deck out back and will have ashtray / buckets /heaters out for any smokers. Cigars are welcome on the back deck, and if we get enough interest and the weather cooperates, I have a table topper that we can use to have a cigar cash game.
Absolutely no 420 or other illegal substances in any form on my property.

Same goes for firearms, NJ is about as far from a concealed carry state as you can get. Leave them home please, I've got us covered if the zombies attack....

COVID-19 NOTES

I do not plan on any significant COVID restrictions for this event. My entire family is fully vaccinated. I strongly encourage everyone to get vaccinated to protect yourself, but note that a vaccination will

not

be required to attend. You are also more than welcome to wear a mask if you'd like, but it will

not

be mandatory. And obviously when game time comes, if you are not feeling well or test positive for COVID, please don't attend. This is all of course subject to change.

Poker!

While I'm all for a little degeneracy, I'd like this to be more of a social event for chippers than a bankroll buster. Cash games will be lower stakes; there will always be a 25¢/50¢, $100 max / half the big stack buy-in NLHE game available.

Limit cash games will be available Friday afternoon (and possibly evening, depending on the crowd). There will 2 limit tables running – both will be $2/$4 stakes, however one table will play with 2X buy-ins (ie $50 buys you $100 in chips) for those new to circus games.

If there is interest from those who'd like to dip their toes into more NL/PL mixed games at lower risks, we'll have a micro-stakes learning table where $10/$20 cash gets you $100/$200 in chips. All circus games will be based on a fixed selection of abby99's mixed game cards (e.g., Draw2maha, Scrotum8, SOHE, double board Omaha, imPLOcean, Badugi, etc.). Games are dealer's choice for an orbit + 1.

My card room House Rules can be found

here

(we mostly follow Robert's Rules of Poker for both cash and tourneys).

There will be no fee or rake taken at any time.




Thursday Kickoff – Cash Early, Top Golf in the evening – noon to 10pm+
Doors open at noon. Snacks/drinks all day, hot dogs will be rolling

Tables 1 & 2: TBD – either 25¢/50¢ NLHE or dealer's choice, whatever the early crew prefers

Doors close at 6pm – at which time we'll head over to Top Golf for the evening (or out to dinner & drinks if there's not enough interest in Top Golf)
Friday – Mixed Degen (Limit Cash Early, Circus Tourney, NL/PL Late) – noon to 2am
Doors open at noon. Snacks/drinks all day, hot dogs will be rolling

Table 1: $2 / $4 Limit – dealer's choice circus game (orbit + 1)
Table 2: $2 / $4 Limit LIGHT – dealer's choice circus game (orbit + 1) with 2X buy-in - $50 buys $100 in chips
Table 3: 25¢/50¢ NLHE, $100 max buy-in or half the big stack

Dinner – Pizza, will collect $ based on final selection / # of people ($10-$15)
After dinner (7pm-ish to 2am)

Table 1: 25¢/50¢ NLHE, $100 max buy-in or half the big stack
Table 2: 25¢/50¢ NLHE/Pineapple/PLO, $100 max buy-in or half the big stack (rotating HE, HE/Pineapple variants, Omaha high only), based on attendees
Table 3: TBD based on attendees. If interest, micro-stakes learning circus table. $10/$20 gets you "$100/$200" in chips.

Doors close at 2am
Saturday – The Main Event (and more cash games) – 11am to ????
Doors open at 11am, main event starts at 2pm
Lunch – Taylor ham, egg and cheese sandwiches and bagels
Pre-tourney cash games - Tables 1 & 2: 25¢/50¢ NLHE, $100 max buy-in or half the big stack
Main Event – The Barrel House Battle Royale – T20k NLHE Freezeout Tournament

Buy-in: $100 ($80 to prize pool, $20 to bounty - no rebuys or add-ons)
Blind structure below
Initial seating will be randomized in Tournament Director

Dinner @ 6pm – Italian buffet - see below for full menu - $20 per person (mandatory, will be collected before the tourney starts)
Post-tourney cash games as tables become available

Table 1: 25¢/50¢ NLHE, $100 max buy-in or half the big stack
Tables 2 & 3: TBD (NLHE/Pineapple/PLO, micro stakes circus, etc.)

Doors close whenever I get tired of having all you degens in my house....
For anyone new to PCF meetups and curious about what kind of bankroll to bring,
this thread
is a really good reference. I know I was equally as nervous as I was excited about attending my first meetup with regards to bankroll, this thread was very helpful and made me feel a lot more comfortable prior to making the trip.
Main Event Tourney Structure:
T20k starting stacks, 20 minute blinds, no rebuys / add-ons
Payouts:
Up to 20 players: pays 4 - 50% / 25% / 15% / 10%
20 to 27 players: pays 5 - 42% / 25% / 15% / 10% / 8%
28 to 30 players: pays 6 - 40% / 23% / 13% / 10% / 8% / 6%
Blind Schedule:
25 - 50
50 - 100
75 - 150
Break (10 mins)
100 - 200
150 - 300
200 - 400
Break & chip race (10 mins)
300 - 600
400 - 800
600 - 1,200
800 - 1,600
Break, chip race & Dinner (30 mins)
1,000 - 2,000
1,500 - 3,000
2,000 - 4,000
3,000 - 6,000
Break & chip race (10 mins)
4,000 - 8,000
6,000 - 12,000
8,000 - 16,000
10,000 - 20,000
Break (10 mins)
15,000 - 30,000
20,000 - 40,000
30,000 - 60,000
40,000 - 80,000
Break (10 mins)
60,000 - 120,000
80,000 - 160,000
100,000 - 200,000
===========================================================
Chips!
The main event will be played on my Barrel House custom CPC set:
Other chip sets that will likely be in play:
PNYs:
PCAs:
Black Sands:
....and more! I have enough nice sets to run all the games that will be played all weekend if needed, but I 100%
don't want to do that
.
Guest sets - especially customs - are highly encouraged!
Food & Drink
One of the biggest advantages of attending a meetup hosted by a fat guy is that you will not go hungry this weekend.
I will provide snacks, hot dogs, soda, water and coffee throughout the meetup. Dinner on Friday will be pizza, we'll collect money based on what everyone wants to order ($10-$20). Lunch on Saturday – Jersey Taylor Ham, egg & cheese sandwiches and bagels, are courtesy of the house.
Dinner on Saturday will be catered by a fantastic local Italian restaurant - $20 per person:
Penne Vodka
Chicken parmesan
Sausage, peppers & potatoes
Chicken Fingers & mozzarella sticks
3' sub (Italian & Roast Beef)
I will send out a survey to get some feedback on drinks before the meetup. I will have at least one corny keg of home brew as well as a 1/6 barrel of another craft beer on tap. I have a secondary fridge that we can load up with additional beer - I'm hoping someone will sponsor some options. Same goes for any liquor. If you have anything specific you'd like or have any food allergies, please let me know.
Schwag & Prizes
Meetup commemorative chip:
Main Event Prizes:
yes, they will say 2022 instead of 2021.....
Transportation / Parking / Lodging Notes:
My house is 5 minutes off the Garden State Parkway, 10 minutes off the NJ Turnpike, and 10 minutes from the nearest NJ Transit train station (Metropark). I will send out the address to attendees as we get closer to the event via PM.
I live in a suburban area, so on-street parking should be readily available, but I'd encourage folks to carpool if you can, and Uber/Lift drivers are all pretty reliable in the area, and good option if you're drinking. Those who do park - please respect my neighbors and don't block any driveways.
As my family will be around during the event, I will not have any spots available in the house for folks to crash. There are a few hotels in the area within 10-15 minutes, I'd recommend one of the following below. As we get closer to the event, I will try to see if we can figure out a group pick-up / drop off to a couple of the local hotels.
APA Hotel Woodbridge <---heated bidet toilet seats!!! ask
@Klobberer
120 S Wood Ave, Iselin, NJ 08830
Delta Hotels by Marriott Woodbridge
515 US Highway 1 South, Iselin, NJ 08830
Holiday Inn Express & Suites Woodbridge
874 US-1, Avenel, NJ 07001
If you'd like to get a preview of what the event will be like you can check out
last year's meetup thread
.
All of this is of course subject to change due to COVID, and I will update the thread as we get closer to the date. I'm very much looking forward to seeing some old friends and meeting new PCFers!! If anyone has any questions, feel free to hit me up with a PM!!!!
Last edited: