I have too many cash sets. All chips have been put into play for three four hour or so sessions and are still in fantastic shape, but you be the judge based on the photos.
100 x relabeled SY $2's
200 Jack $1's with overlabels
200 Jack $25 secondary with overlabels
200 Jack $100 primary with overlabels
200 Jack $5 with overlabels
40 HSI $500 primary with overlabels
Take the whole thing for $3000 shipped. I'm not removing any of the labels. They are overlabels (no inlay replacement done, orginal inlays are intact below each label) and can easily be removed. See below for per rack prices in the event of a split. Extras pictured will only be sold if someone takes the whole lot. Will only split by the rack if all or most accounted for. Payment via PP F+F only, will ship in two MFRB's packed well and with lots of tape in chip boxes. Will sell to anyone but will mail only to US addresses. Racks not included. Any questions post in this thread or via PM. Thanks all!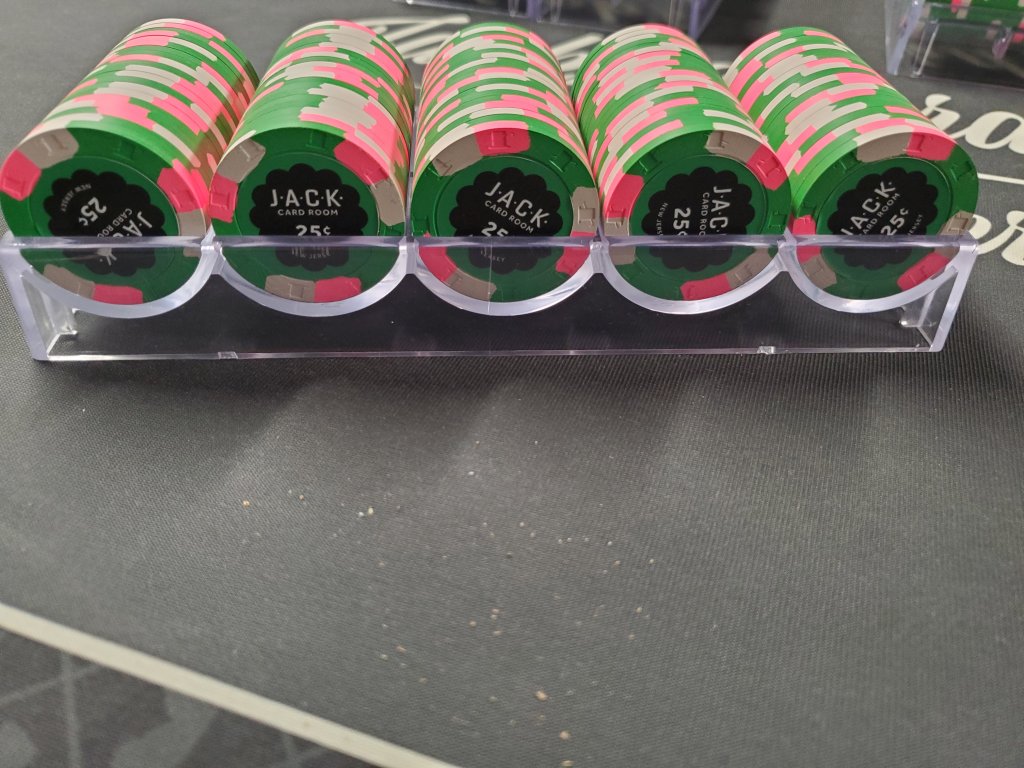 Last edited: