Full House
Supporting Member
Joined

Jul 7, 2015
Messages

4,452
Reaction score

6,282
Location
I used to host cash and tournament games about three times each month. We had a very large house and there was plenty of room for poker in our basement. Eight years ago, we downsized into a house about ½ the size. Now my wife is adamant there will be no more poker as she does not want players walking through the house at all hours. Been trying to convince her to change her mind but she will not budge. That said, I have no need for two cash sets any longer. I will keep my Club 875 customs but I am selling my Jack Detroit's.

Therefore, up for sale is my 1,240 chip set of Jack Detroit primaries. Only been in play about 10 times as a guest set. Chips are in excellent condition. Prefer to sell as a set but will break it up if there are no takers for the complete set and all chips are spoken for. Racks not included.

Prices do not include shipping.
Compete set: $4,000. Payment by PayPal friends and family, You can also pay as PayPal goods and
services if you pay the fees and taxes.

Breakdown:

200 x $1 ($220 per rack)

800 x $5 ($400 per rack)

200 x $25 ($175 per rack)

40 x $100 ($60 per barrel)



,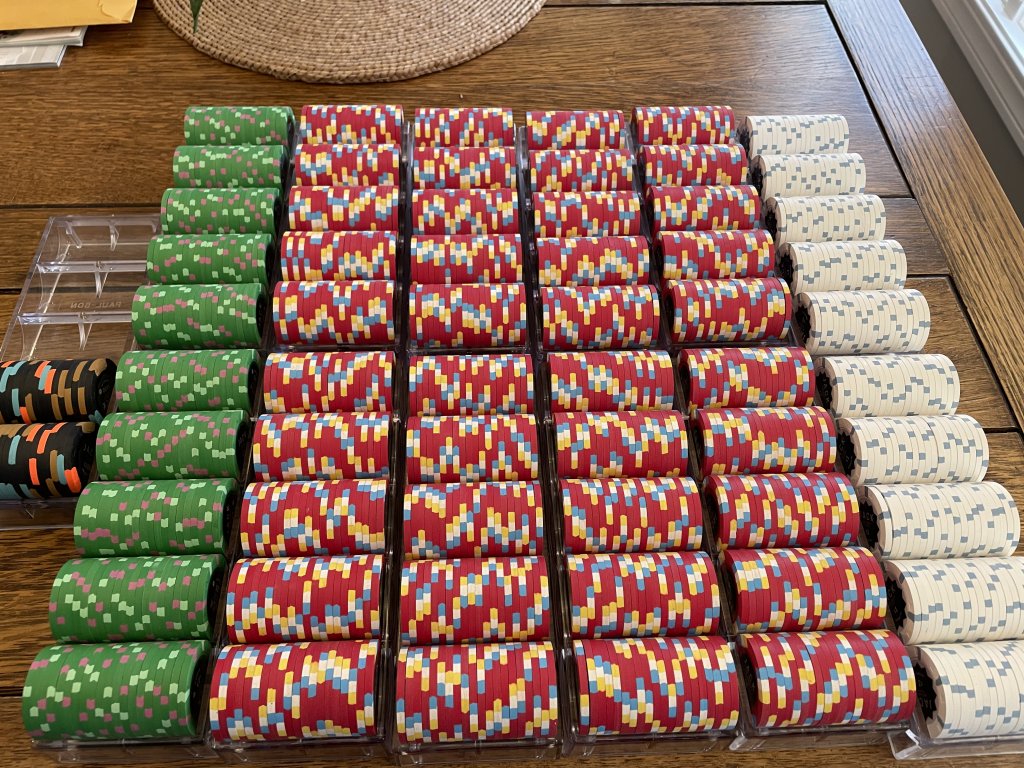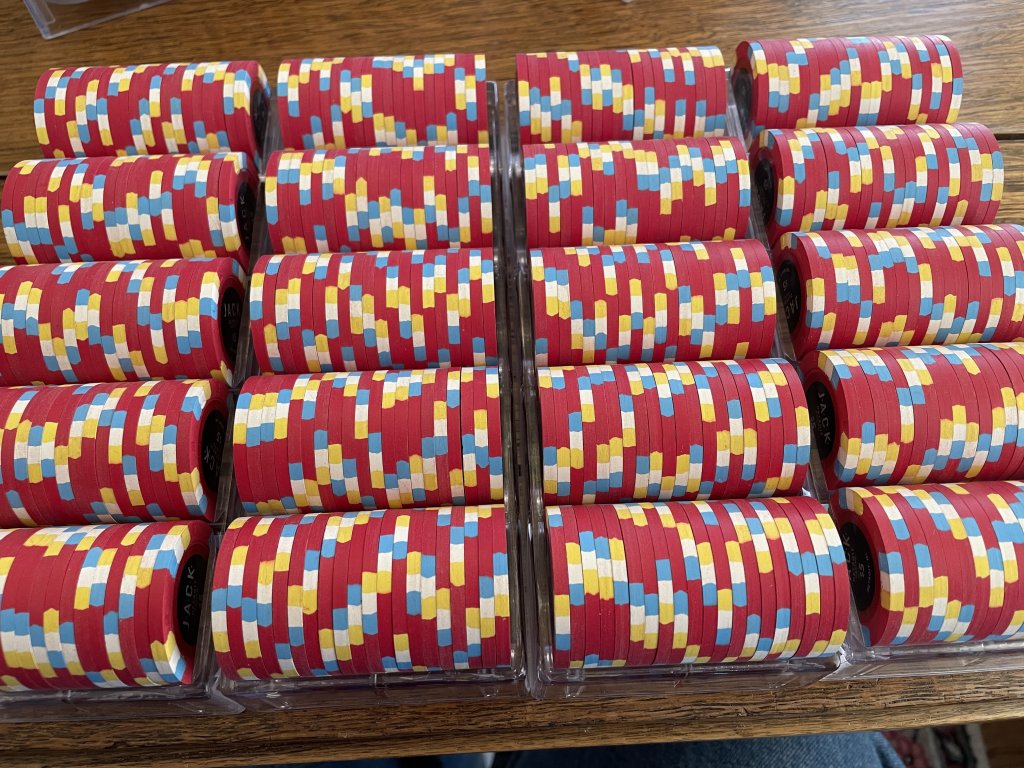 Last edited: