Joined

Sep 27, 2020
Messages

746
Reaction score

1,364
Location
I got lucky at the chip room sale and scored the micro stakes CG set.
The goal is to use it for my homegame which (pre covid) used to play 5ct/10ct nano stakes, but I will be growing it to 10ct/20ct and maybe bigger with a few select players that are willing to play higher stakes like 20ct/50ct. Yeah I know, still pretty low compared to the usual homegame in the states but the german population as a whole is pretty nitty concerning their gambling money.
A decision has already been made: the snappers are gonna get relabled to 10ct.
It allows me to use the pink fracs as is and fits my plans of a slow growth.
That and the snappers look freaking awesome in a pot with the fracs. Having them close together in their denom makes sense.
The $1 is pure fire and will stay where it is.
Now comes the stuff I've been mulling over since November.
I wasn't sure how much I was gonna like the IOC $5. I did not like 'em on pictures, but now that I've seen them in person, they've grown on me.
I had however ordered a rack of lady luck $25 to potentially relable to a IOC $5 and replace the originals. I don't really care about the "right" colors for a $25 since over here in european casinos colors are all over the place and none of my players would be put off by a green five, because there is no frame of reference whatsoever.
Fun fact: This is what german chips in our one and only government approved casino chain look like:
I've also gotten 2 barrels of IOC $100 and 1 barrel of HSI secondary $500 as option B to relable as a $20. My game does not play big enough to ever warrant these high denoms.
If it ever comes to it, I'm working on a solids CG set on the side which could be more future proof.
Here's what I got. Not all of it has to end up in the final set.
Option 1
So to include you in my process, this is what the standard, run of the mill lineup would look like, abandoning the IOC $100 to avoid the mixed mold fiasco with the one lonely house mold. 10ct/50ct/$1/$5/$20 (the LL $25 relabled as an IOC $20)
Option 2
10ct/50ct/$1/$5/$20
Abandoning the LL $25 and sticking with the pure IOC set, just trimming the $100 down to a more fitting $20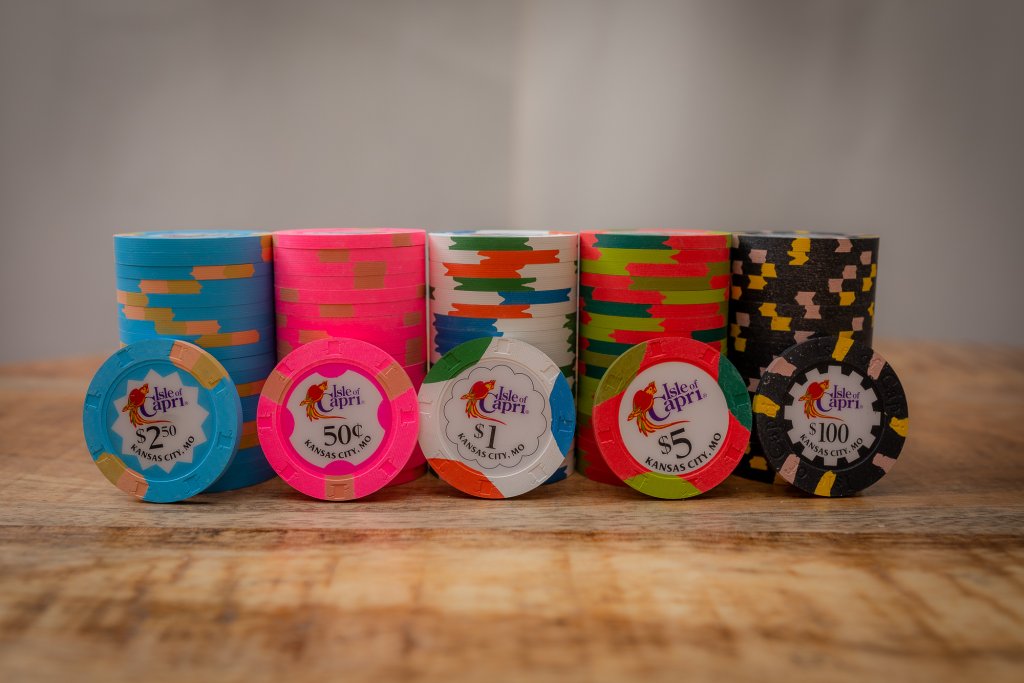 Option 3
10ct/50ct/$1/$5/$20
Replacing the IOC $5 with the LL $25 and relabling as IOC $5 with a faux shaped inlay to "fix" the weird no shape $5 IOC.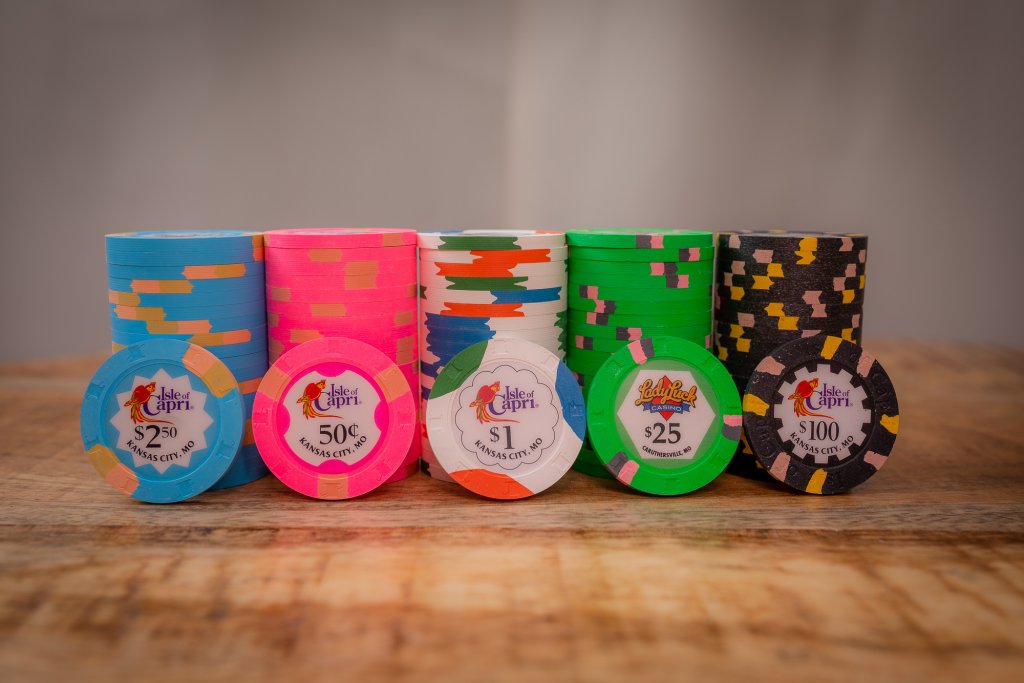 Option 4
10ct/50ct/$1/$5/$20
Just replacing the IOC $100 with the HSI $500 to make my $20, also avoiding mixing in the house mold.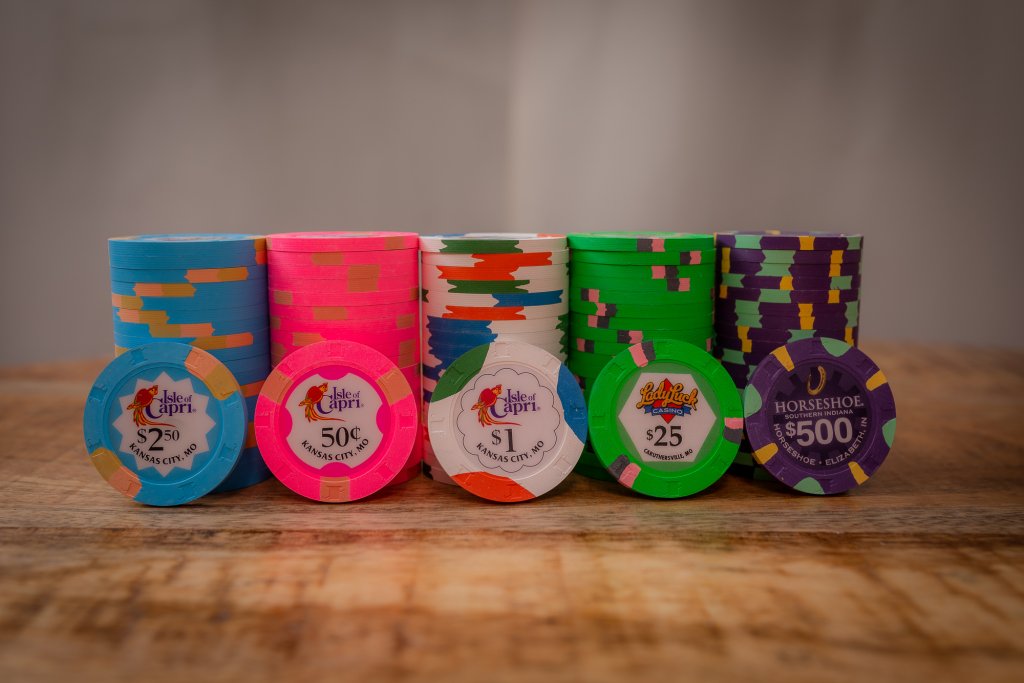 Looking for feedback. Every opinion is valid and I appreciate any thoughts or preferences you might have.
Last edited: