IOC 5s and 25s
all mint.
1 rack of IOC 5s $180 + shipping
1 barrel of IOC 25s
$40 shipped.

Jack Cinci 1s and 100s
1 rack of mint secondary 100s
$220 + shipping
1 rack of used 1s (ultrasonic cleaned)
$50 +shipping
(see photo below, 10-15 chips have bad rack checks or ink on them)
Horseshoe cinci $25
1 barrel
$35 Shipped.

Terms
-dibs/backup dibs and then send a PM
-I will ship outside the USA. buyer is responsible for any import fees and excepts the risk of stolen/lost package.
-PayPal FF or add 4%
-Tracking will be provided after payment.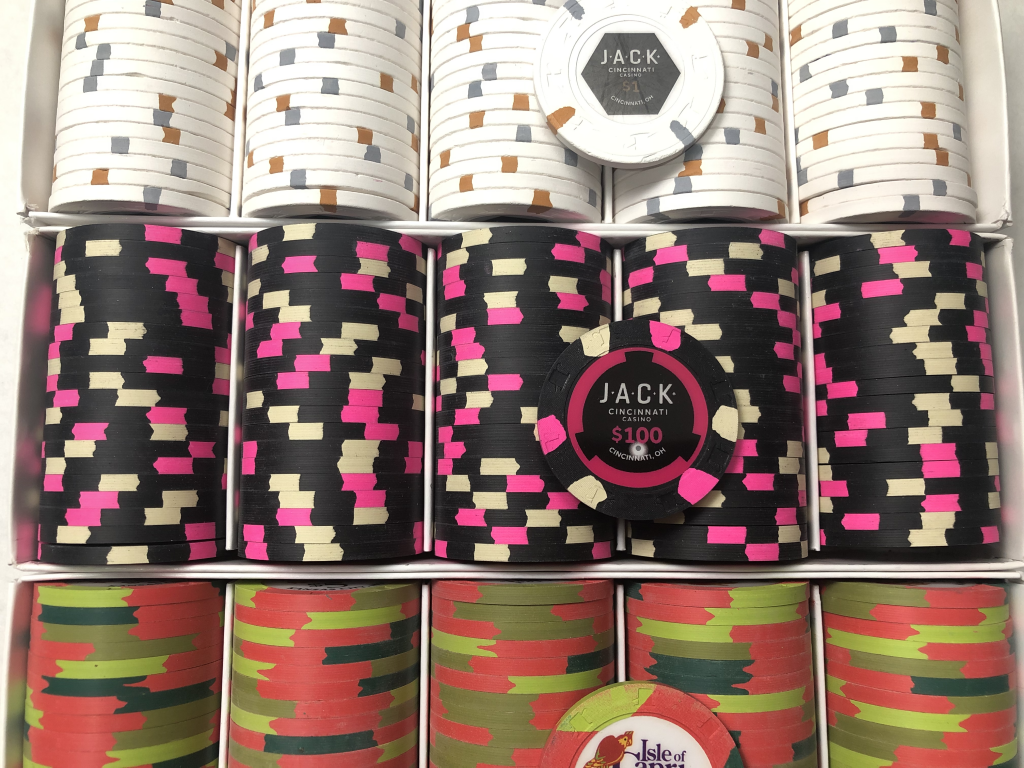 Last edited: