Joined

Apr 4, 2020
Messages

1,152
Reaction score

1,912
Location
A few weeks ago, I posted a thread about an artist I saw online that had made a photo mosaic of Frank Sinatra, Elvis and others using poker chips.
Can be seen here:
https://www.pokerchipforum.com/search/535168/?q=mosaic&o=relevance
I figured that it was software that created these, and after quite a bit of sleuthing and testing, I have found a way to do it myself. I wasn't crazy about the chip choices that the artist had used, so I scanned and photographed a bunch of chips that I own or have owned. For testing purposes only, I also grabbed some images off ebay.
Here is a sample using a Joker photo: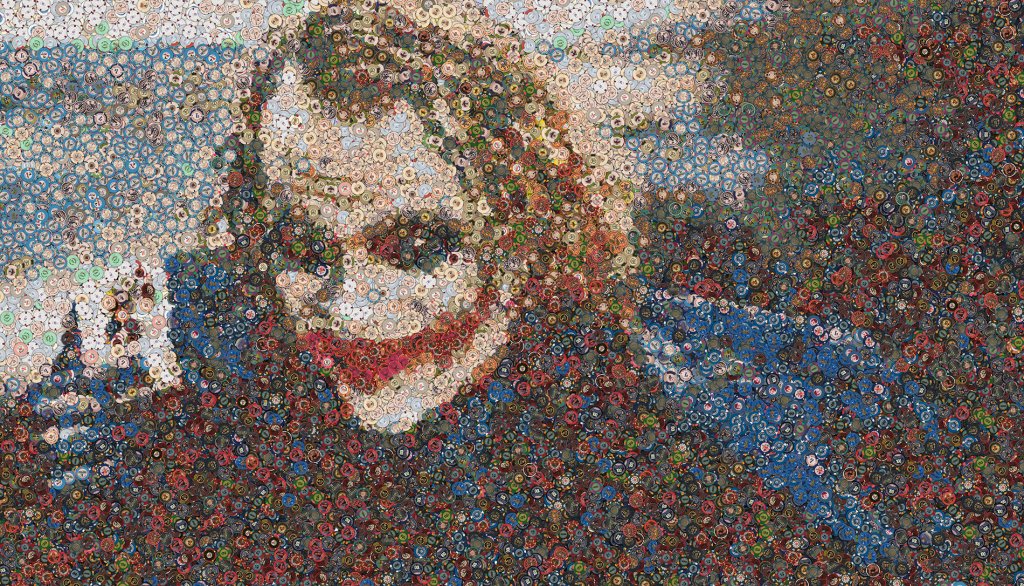 and the detail of the eyes: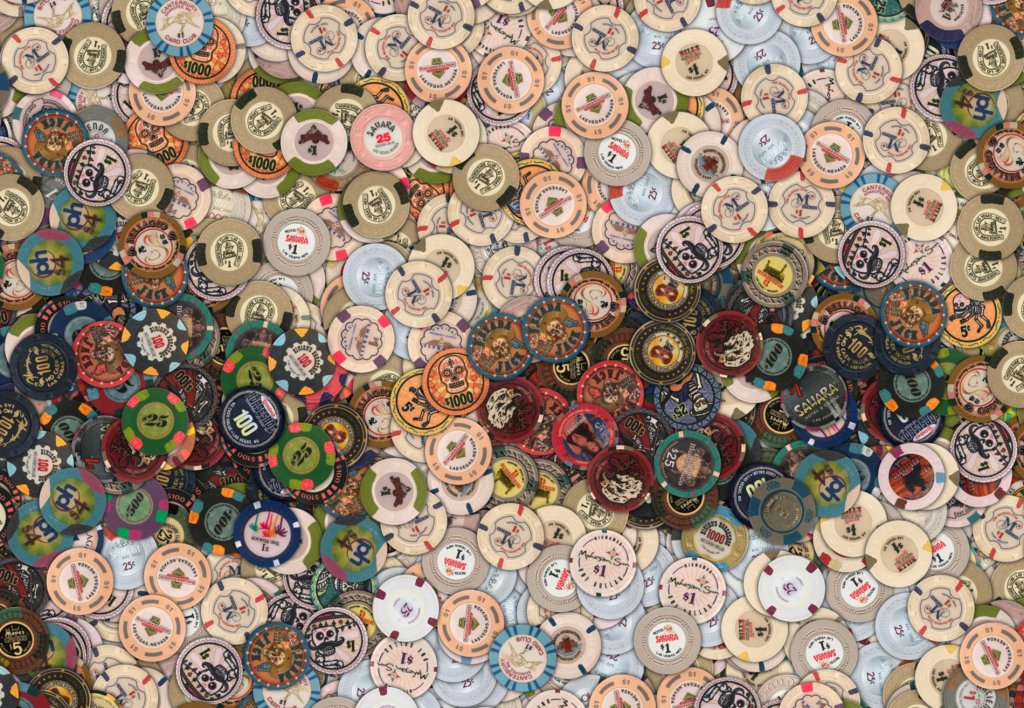 Here is another sample: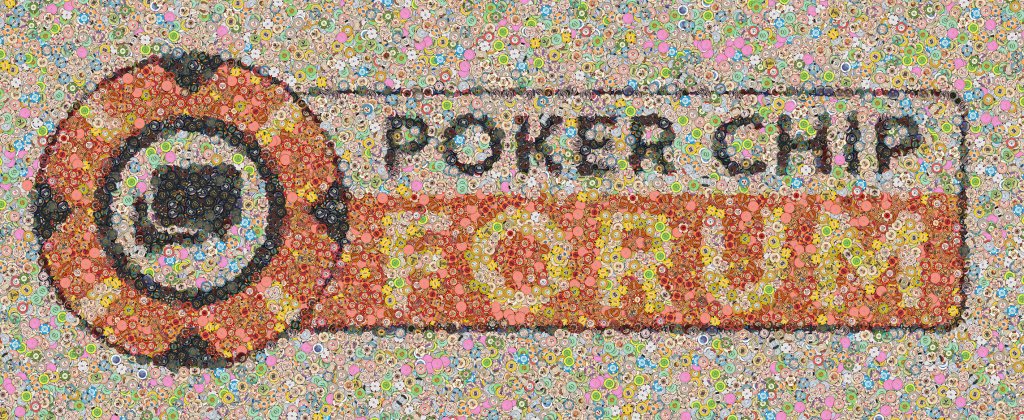 and the detail:
And lastly, a chip mosaic of a chip!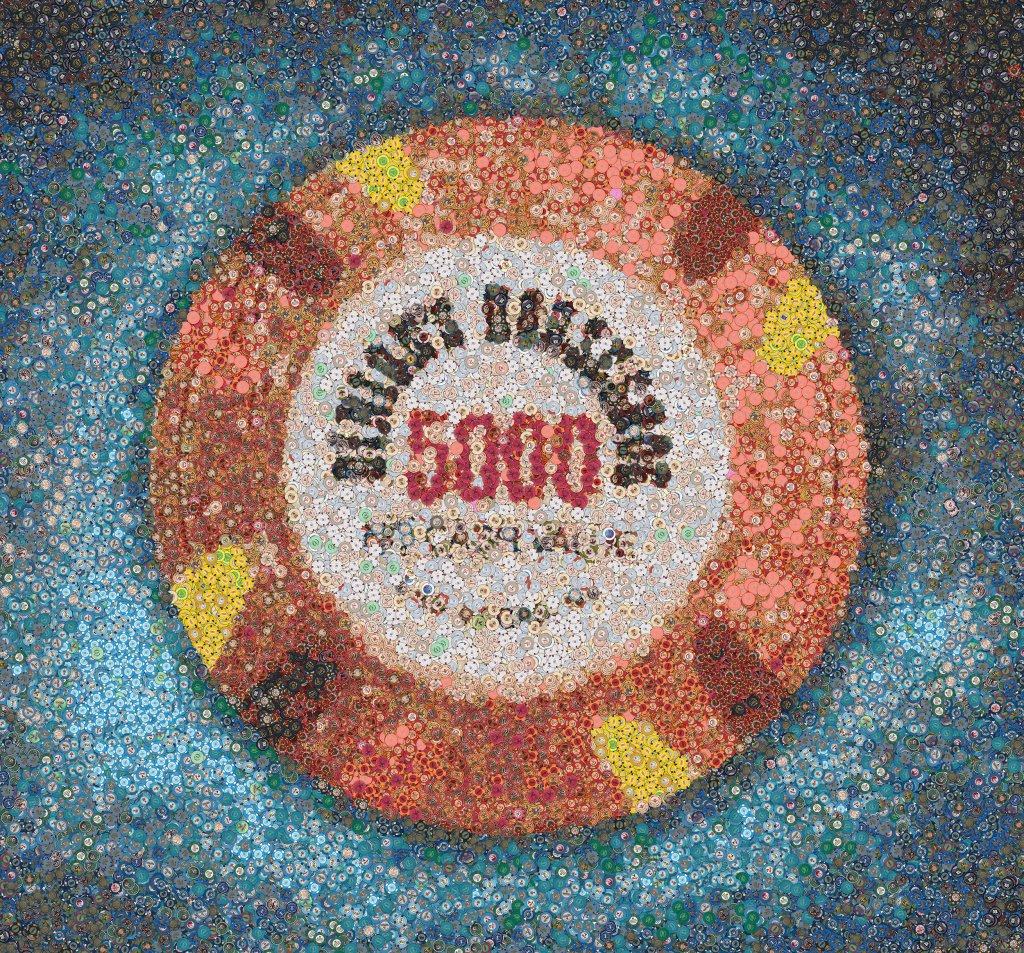 and the detail: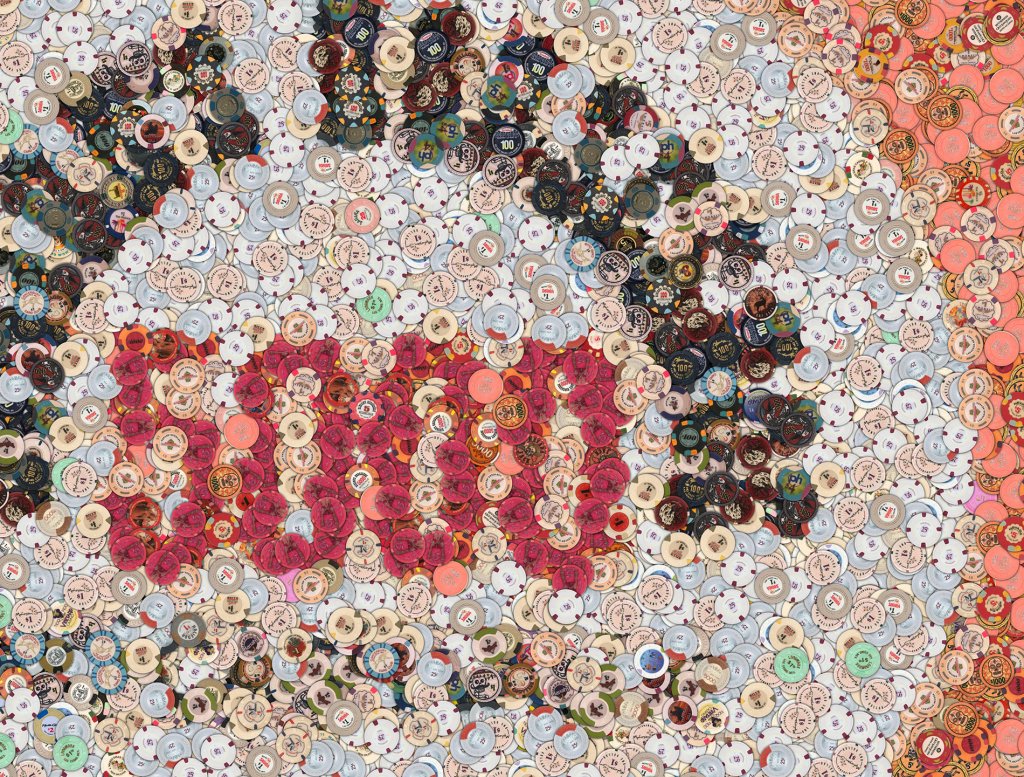 I want to be able to offer the ability to make chip mosaics from any photo, and do this for any member here at no cost, but there's a few things I need to nail down. Firstly, I would need chip images, probably 100-200 more, of all different colors (the wider the range, the more accurate the photo mosaic). I would also need the images to be submitted by members, and they would need to be THEIR photos, and they would need to agree that they could be used for this purpose. I need to change out the sample images I got off ebay to keep it legit. Like I said, I'm not charging for this if anyone wants a mosaic made, but I cannot guarantee what someone will do with the final product (made up of member's photos). If any part of this is against forum rules in any way, please let me know.
I also need to figure out a means for members to share their chip images with me. I think simply posting images in this thread would be quite cumbersome. Any ideas are appreciated.
Not sure how long this is going to take me to acquire all the chip photos needed, and I'm unsure of the interest that any of you have in this.
Btw, these final images are MASSIVE in file size. The original output of the samples above are 30"x30" with each chip about 11mm in size in the mosaic. That makes for a very large poster. Unfortunately, the larger I make the chip ( or the smaller I make the poster, the less detail shows from the original photo.
edit: If anyone has chip photos that they would like to share, pm me and I'll give you my email to send an album through Google photos.
Chip photos should be straight on, so the chip is as round as possible, and background is preferably white but I can remove if necessary. 1,000 pixels in each direction will work, but higher resolution is better. If they're cropped tight on all sides, it makes my job even easier.
Last edited: