Full House
Supporting Member
Joined

Sep 20, 2017
Messages

3,402
Reaction score

7,616
Location
There once were these happy Bud Jones Roulette Chips below from the Sheraton Family.

Then I came along and had an exacto knife on me and went insane and decided to hack everyone up. There were no survivors. A pic of one of the victims being murdered.
The victims all passed after my butchering spree. But their organs were donated to the recipients below.
The recipients also got face transplants. A few patients are shown below.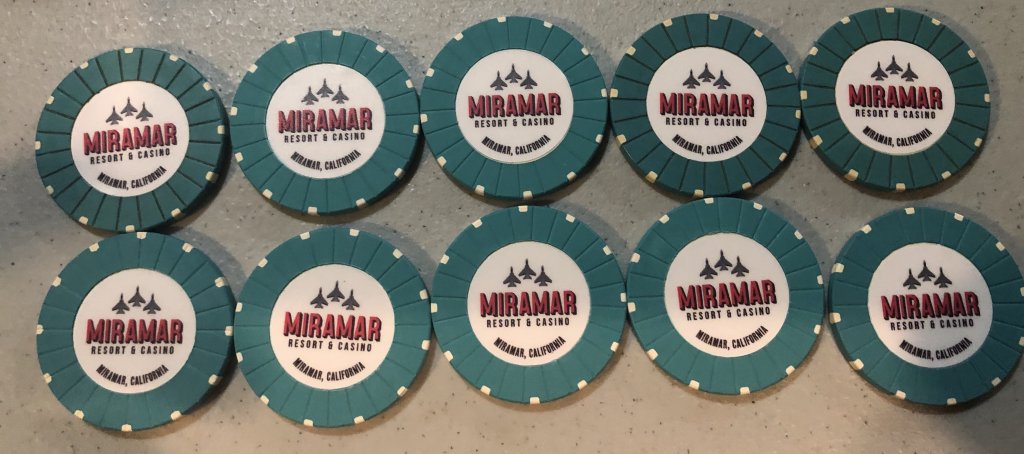 Now the Gaming Control Board has charged me with Murder of a good chip using a deadly weapon and I need bond money. I did make some extra Miramar seating chip sets I must sell to make bond. I made seven extra sets in seven different colors. They each have seating chips up to 10 persons. The cost will be $20 for each set shipped in the US. If you buy more than one set the cost will slightly be less for additional sets as shipping will be less. I was thinking $20 for the first and $18 for additional sets. Overseas add $4 for the first set, and additional sets will stay the same price. Please note these BJ Chips are used and not new.
Here's how this will work. On Sunday at 5PM EST people can post which colored sets they want. You can post for multiple sets. It will give people the time to decide which sets they want and it will be a fair way to give everyone a shot. Fastest to post will get first right to purchase. You can list how many sets you want and your color preference list in order. If you only want one color and only one color just list that then.
Light Pink
Blue
Lavender
Light Orange
Tan
Turquoise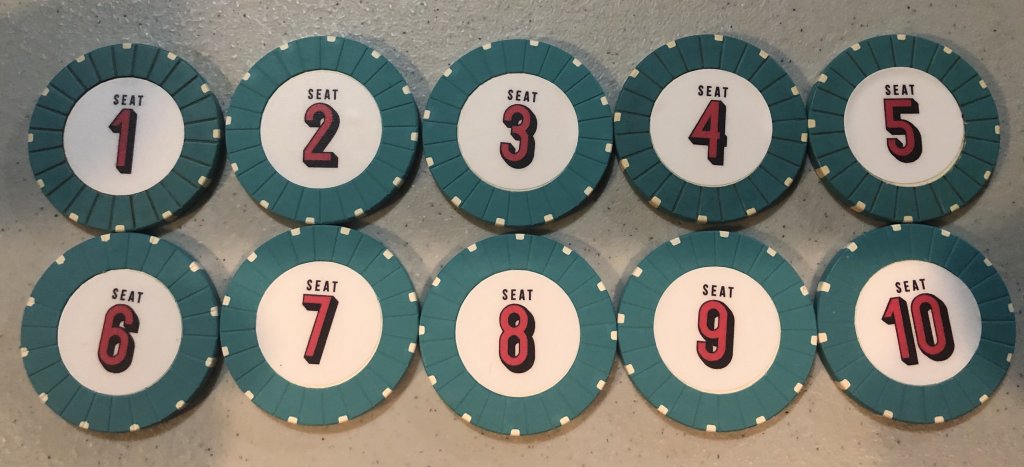 Brown
Last edited: