Alright, here we go.
Breakdown:
200
100 x new primary $25s
200
140 x new primary $100s
100
60 x new primary $500s
100 x new primary $1ks
40 x secondary $5ks
Price:
$4,000USD
$3,300 USD delivered CAN/US (overseas likely possible at extra cost). Paypal F&F in USD is preferred. Insurance will only cover less than half the value. Buyer assumes risk once the chips are dropped off.
If all are accounted for I believe I will split. Split pricing as follows:

$25s: $1.25/chip
$100s: $5/chip
$500s: $6/chip
$1000s: $12/chip
$5000s: only available with set

Priority will go to those taking the most chips.
Some of the $25s are a bit warped, the occasional $500 is too and really not much else. Happy to provide more pictures upon request.
If there happen to be multiple people interested in buying the set within roughly the next 24 hours I will randomly choose one of those buyers. If there are zero people interested I don't know what I'll do yet.
Will also entertain trades for Jack Cinci secondary 5ks or possibly primary 25ks. May prioritize these if any offers are made.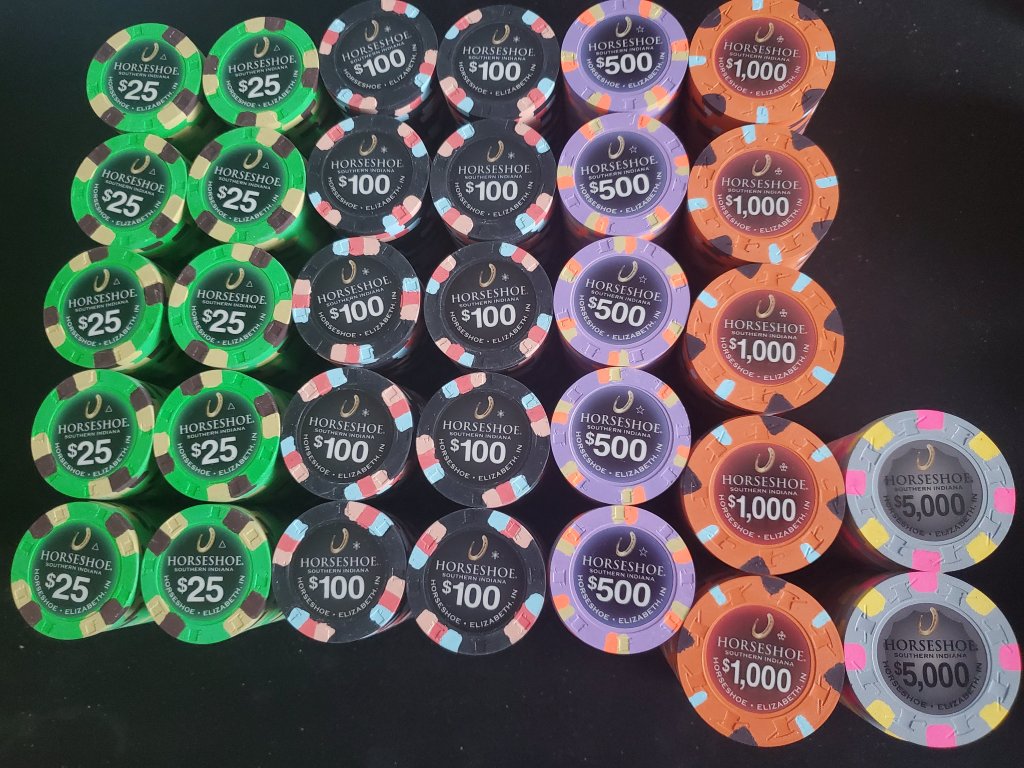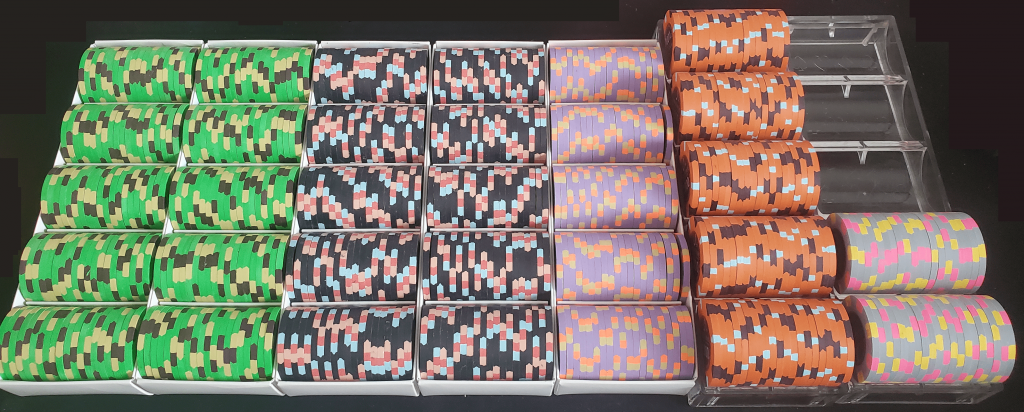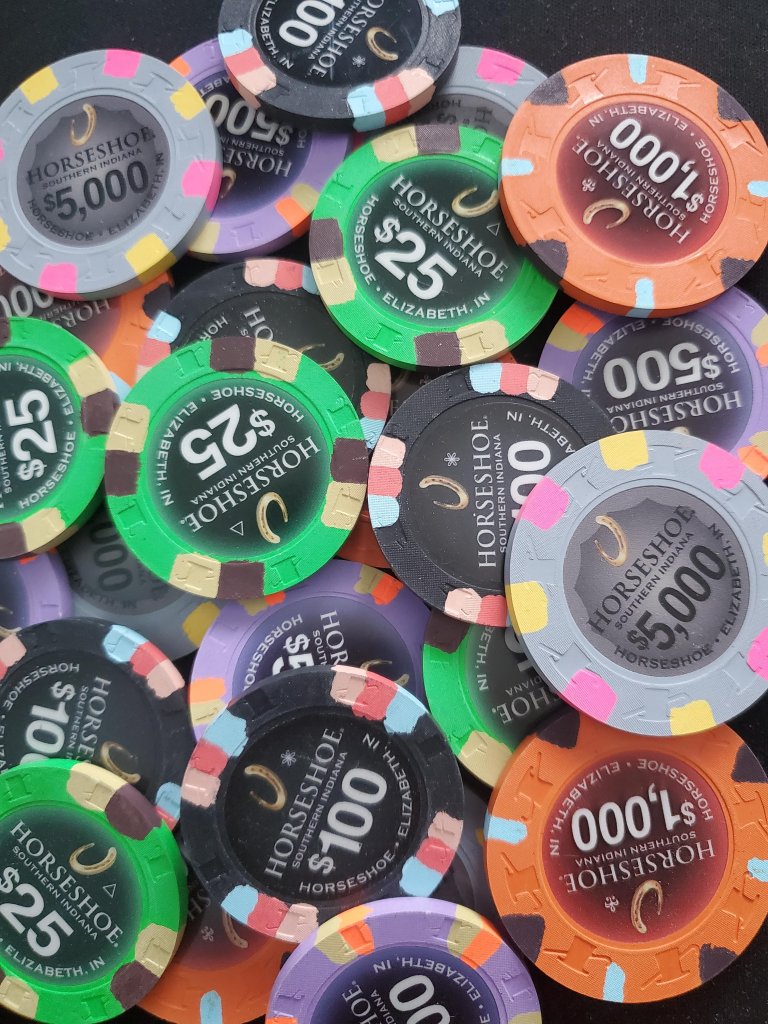 Racks not included.
Thanks
Last edited: