Joined

May 11, 2021
Messages

1,270
Reaction score

1,440
Location
I thought I would blog about the recent 'soft' opening of the Indy poker room. You know, the one with two city's names on the inlay?
It opened yesterday (19th), I thought I would give it a go..
I started off the evening with a friend downtown for a birthday dinner, his, so I make it to the casino about 10:15 local time.
Its more of a guided tour.
Pulling in I snap a quality pic of the entrance sign, sure its small but its so fuzzy you can't make out the words any way, its cold and wayyyy tooo much traffic to get out and snap a proper pic
I'm pulling up and the place is just the most happening place as you can see, huge parking lots, not in use at all.
So I pull up and I know what your very first question is, DeusEx how much was the valet?
Well I don't know it was closed... (okay its actually 3 usd)
So my truck doesn't really fit in drive through car washes or garages .. so I try to find a parking spot in the lot.
I'm 1 of 6 trucks in the lot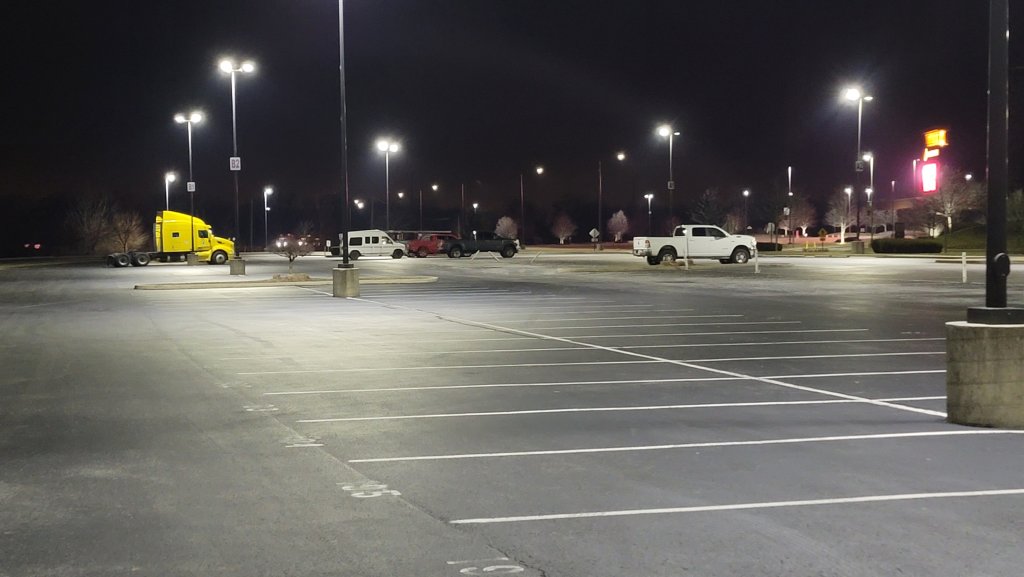 but really I zoomed in for this shot, here's what it was really like: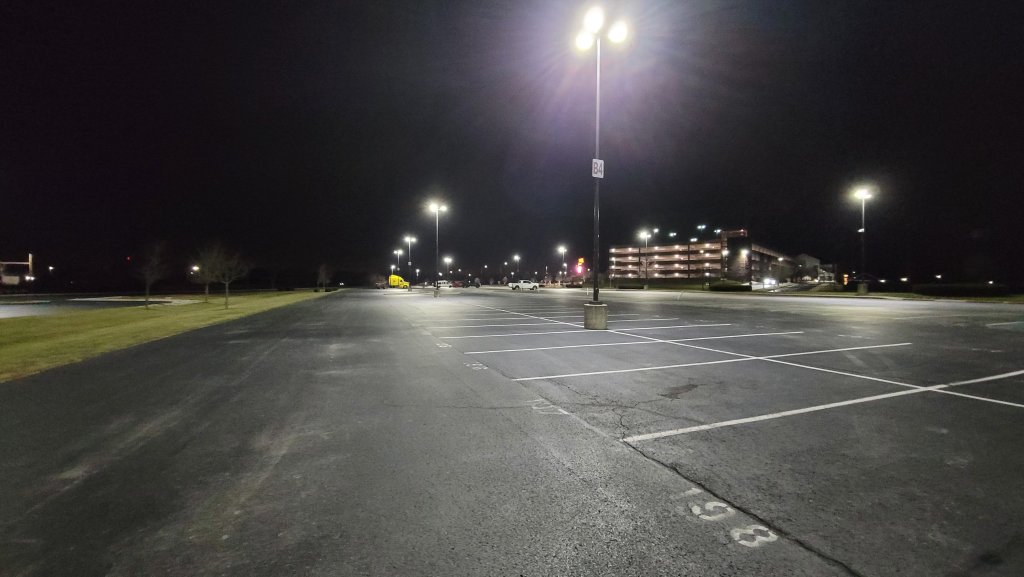 I'm a big baller, so you know I'm walking in the FRONT DOOR!
Sure its Indiana so there's always construction (and corn), walking up some equipment and materials neatly stacked up and out of the way.
The little door at the bottom of the stairs is how you actually get in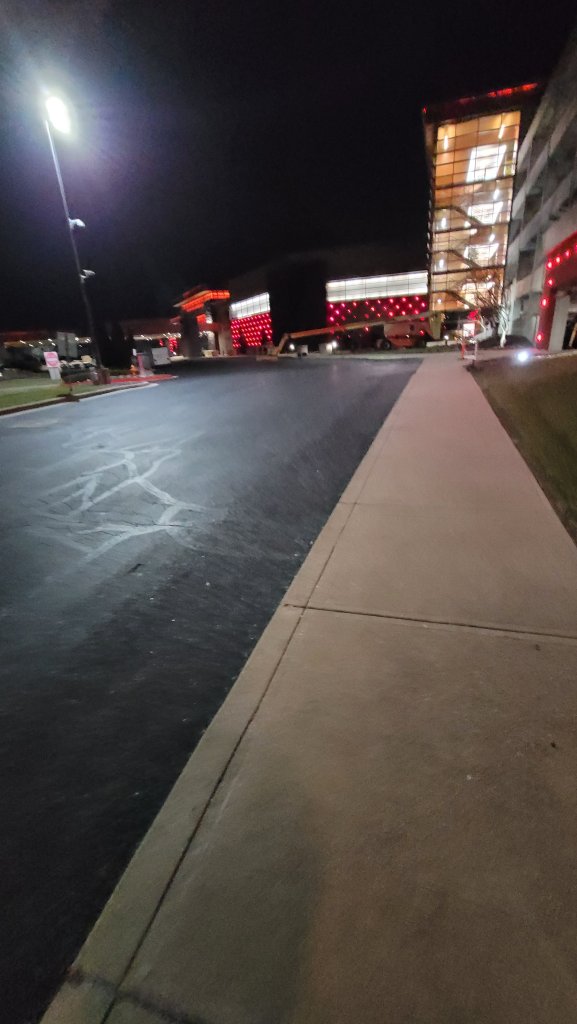 Thats okay I don't need a big grand front door greeting, I'm low key you know ...
I get here, and all of the FRONT DOORS are LOCKED!
I could sit down and take a break, but its a bit cold out ..
Later you'll see these chairs are gorgeous maybe not the best colors, but super nice chairs! Sad they are treated like this.
So I make it inside finally!
This is just past the two 'security guards' at the entrance like 10 feet in
So I am on my way to the poker room, the new 26 million dollar poker room!
OH HELLO: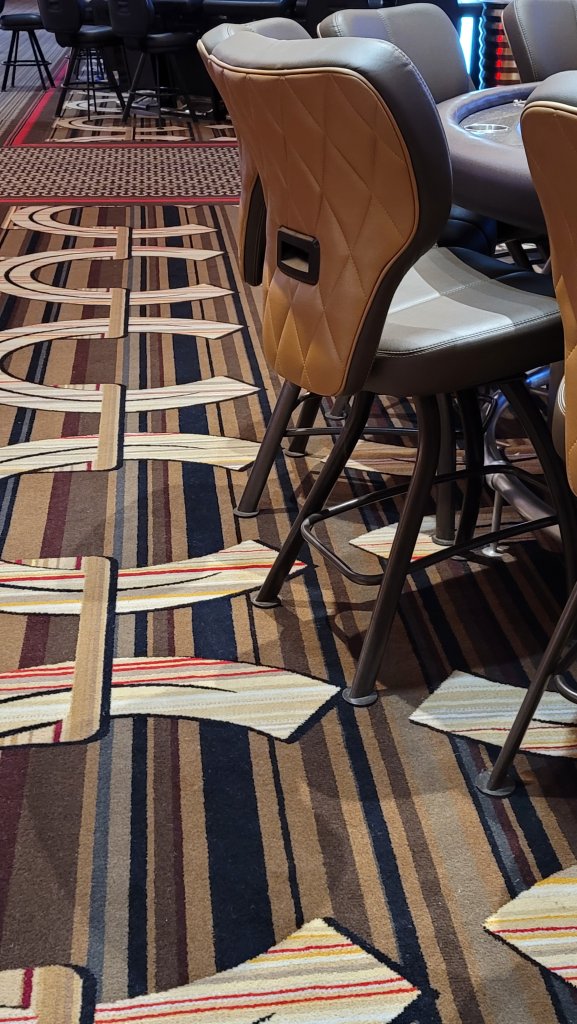 Best I could do, you can't really see it but they have the same black curtains up in front of the room.
This is where the photo journey comes to an end. In the poker room it is large but I wasn't really able to snap any picks, I will try to update this thread if I can.
So I walk up, try to get on the list for the 5/5 PLO table, 'seat open' they say, so I snag a rack and sit down, 4 at the table, seems a little light, but I post the big.
J823 all black, it gets around to me quickly for 15, on to the next hand, well the 2 dudes to my left start walking away, floor person says its a must move and you're second up!
So I'm stuck like chuck, I walk around and notice about 15ish of the local degens, and find out its been happening all day, most all of the locals have given it a go, so that's fun seeing everybody.
Its about 12:15 am local time and I've been standing around watching some action, so I do what any other degen would, check on my seat, give them my number to page me and head towards the best table game in the joint: roulette!
2 tables going, I walk up and check change for 195, ask about the min, heard 25, and I asked you said two five? Its a Wed night and min INSIDE (or outside) bet is 25! That is strong for a casino surrounded by corn let me tell you!
I mean I'm happy to play nickels inside but I like to warm up a little bit first, prefer a 5 or 10 min bet.
I roll through the 195 and head back to the poker tables, they rolled past my name, and I don't have a text, kinda crappy but w/e, its about 2:45 am and I have to work in the morning, so I head out. I was talking to some of the staff, the guy that appeared to be running it said they got up to 17 tables tonight, they were happy about it too.
They said there would be a celeb tourny next month, and the grand opening was on or about the 17th of feb. The tables were covered with WSOP orange felt. There were very few shufflers and they said they had them on back order, it was the nice deck mate looking ones I think the 10k-14k ones.
Tables were new and decent but no raised rails. TVs on all the walls just solid line of them wrapped around the room, all sports games on, happens I was by a table and a local degen, we'll call him 'Mr. Don't Fuck Around', no seriously thats his nick name. Say 'uh, I see you watching the women's volleyball, do you know what the score is?', I smile and brag'nly exclaim, shaking my head 'No! I don't'
I'm not sure about 26 million, seems closer to 10 or so for the renovation, but again it did look like ALL new chairs.
I hope you've enjoyed the tour, if you make it out here, message me I'll try to meet up with ya, and I know all the good spots for food in town if youre going to be here for a minute.
- DeusEx
Last edited: