For sale is a 425-chip set of Paulson Horseshoe Cincinnati WSOP 36mm tourney solids. This set was purchased from the Chip Exchange's
Presidents Day sale
and supplemented by a couple of side transactions to increase the number of T500s and get a few more T25000s. Here is the chip breakdown:
T25 green: 100 chips
T100 black: 100 chips
T500 lilac: 50 chips
T1000 yellow: 120 chips
T5000 gray: 45 chips
T25000 brown: 10 chips
Total tournament value: 632,500. That's 63 buyins if you play 10K tourneys or 31 buyins if you play 20K. A nice turnkey tourney set.
All of the chips have been ultrasonically cleaned. I'd describe the condition as excellent, but take a look at the pics and make your own assessment. Sharp edges, a few flea bites here and there.
I've based the price for this set on the current price for a 300-chip high-denomination set at the Chip Exchange ($500) as well as the relative values of individual chips in that same sale translated to the denominations of my set. Happy to share my calculations with anyone who's interested.
FYI, my set includes 50 lilac T500s, which are no longer available at the Chip Exchange.
Also, I'm factoring in the effort it took to clean these babies.
All told, the price for the set is
$650
, which is $1.53/chip on average, plus shipping.
Case not included.
I will split only if all chips are accounted for.
Thanks,
Finest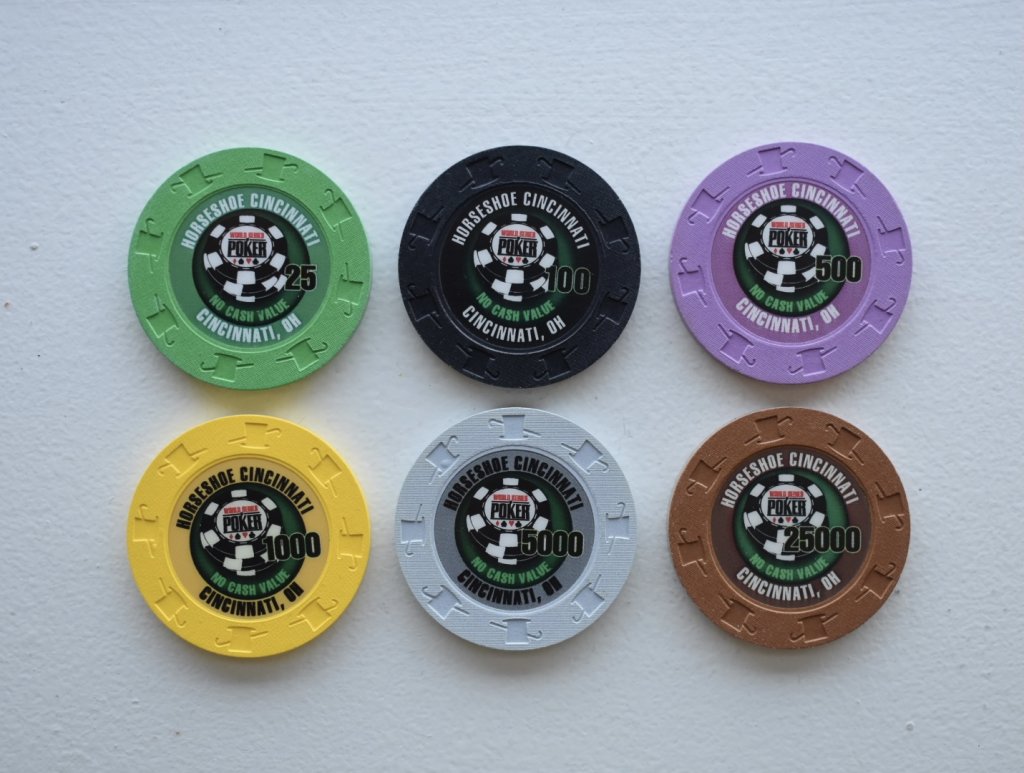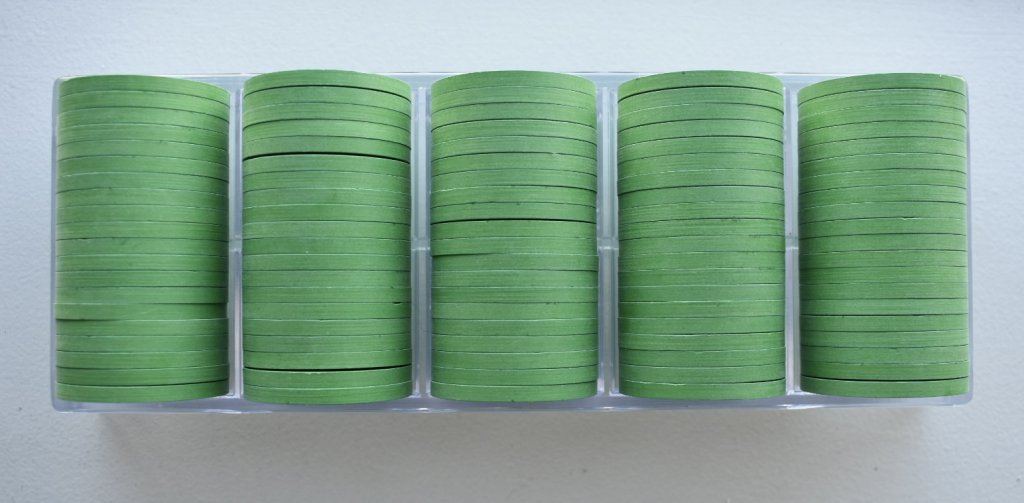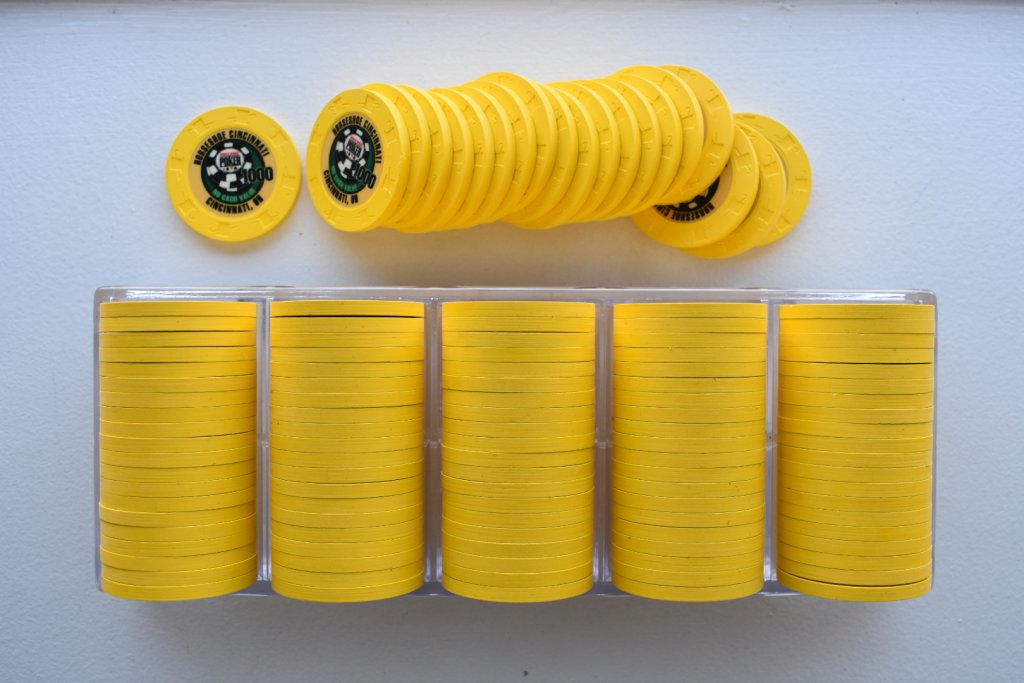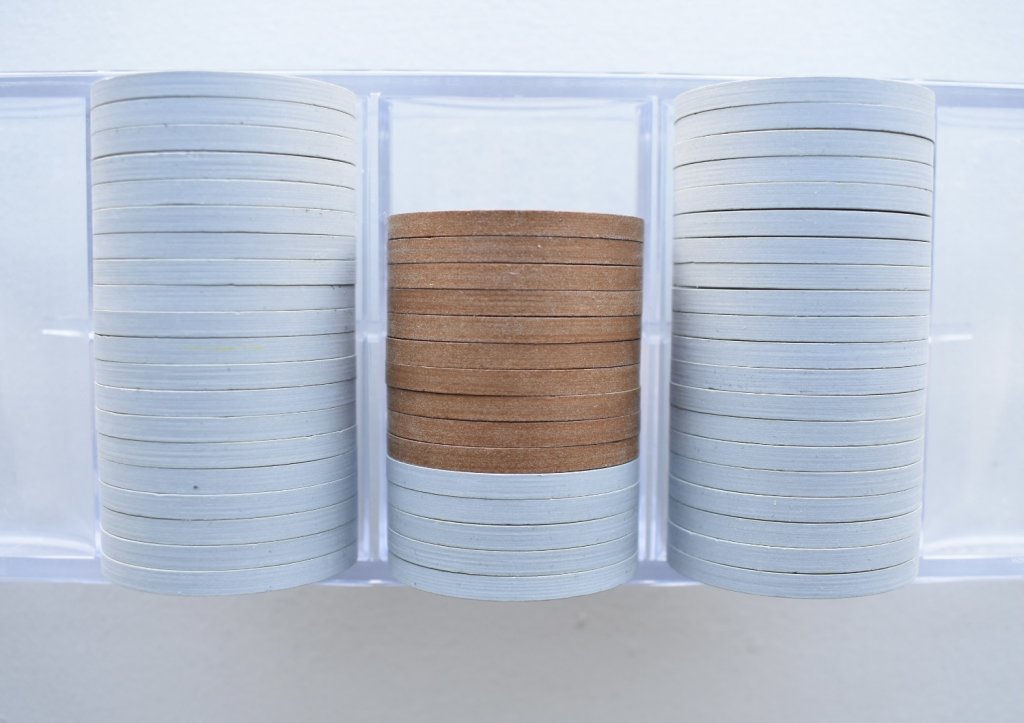 Last edited: