Straight Flush
Supporting Member
Joined

Nov 22, 2018
Messages

8,144
Reaction score

12,268
Location
Guess I should reintroduce myself. I've had....a change done. No no, not that kind of change.
For the last couple of years my wife has told me I've been....changing. Yes, that kind of change I fear. That spot, at the crown. It's been slowing in growth in recent years.
Well, while we were trimming my sons Mohawk, I said screw it, just shave mine right off. Pull the bandaid off, let's not hide it any longer.
My name is Barrie J, and I now look like Wooly Willy.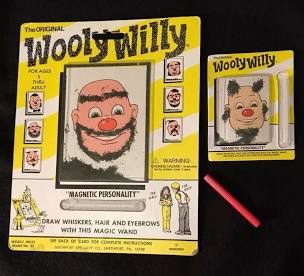 Last edited: