I was just about to list these Huntington Park $20s for sale, because I'm probably going in a different direction with their target set, and I felt like their condition wasn't up to the nearmint/mint of the other chips.
So I snapped a picture in the case, then grabbed the 40 of them and carried them into the other room to take more pictures.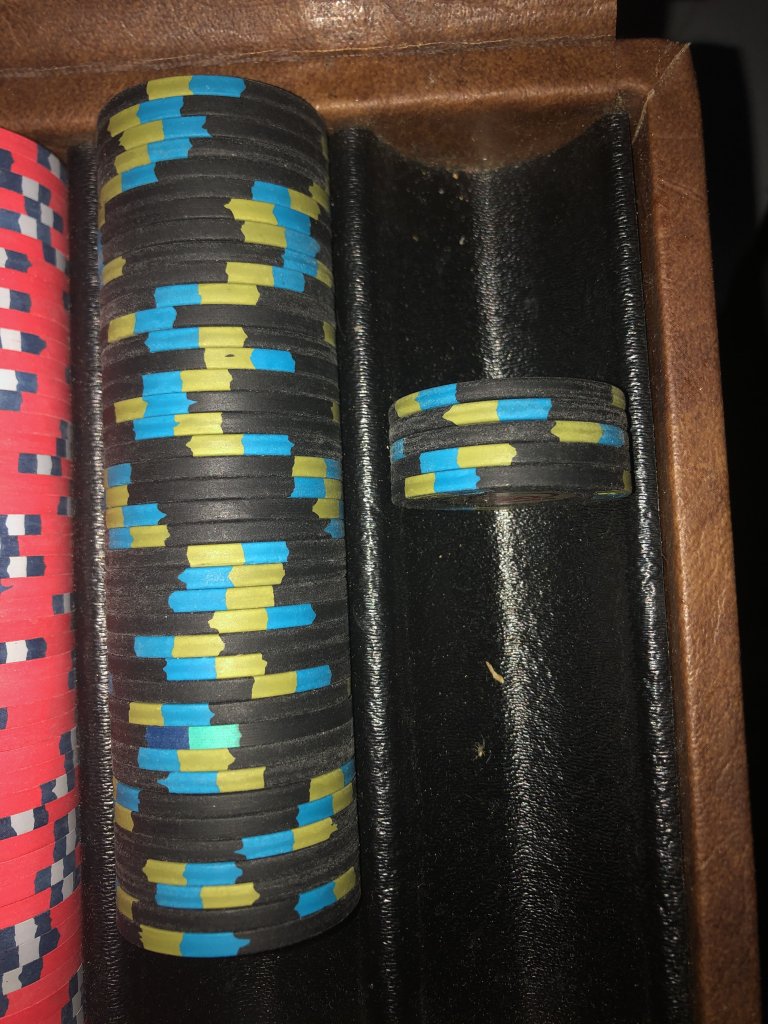 And as I was carrying this double barrel through my house, the thought occurred to me that I had just grabbed a stack of 40 with only my thumb and middle finger, and was carrying them around that way with no barrel explosion. No hint of one. They felt solid and secure.
So I turned around and put those chips back in the case. Not for sale!