Hello,
I'm a refugee from that "other site". Glad to see Tommy has put so much love into this site and to see it taking off.

ABOUT ME:
The details of my life are rather inconsequential really, my father would drink, he would womaniiiiiize, he would make outrageous claims like he invented the question.mark. Oh wait, wrong movie.
Former Masshole, now reside in Connecticut. I thought it was Taxachusetts until I arrived in CT and realized it's even worse here! Fortunately I'm close to the MA border and part of my job takes me into MA on the weekends so I can fill up ye olde gas tank cheap.
Married since 2005 (been coupled since 1999 and known her since 1995). No children, zero plans for them (seriously, we will not change our minds, my wife wants kid less than I do, and I don't want them). We have two cats (Ruffian and Sir Purrs A Lot) both rescues from a cat shelter. I have no idea how I scored such a hot chick, but I'm keeping her!
I grew up playing 5 card draw and 7 card stud (Dad is Italian, it was the rule at family get-togethers). In the early 2000's after the Moneymaker effect I learned Hold Em, then picked up Omaha hi/lo, then learned 2-7 Triple Draw Lowball and Badugi.
I prefer mixed rotation fixed-limit cash games, but am not averse to playing NL Hold Em cash games as well. For tournaments I only play NL Hold Em events, I do not consider myself well-versed to tournament games outside of Hold Em.
MOST EXPENSIVE TOURNAMENT EVER PLAYED:
$600
HIGHEST LIVE CASH GAME PLAYED
: 75/150 Limit O.E.
HIGHEST ONLINE CASH GAME PLAYED
: 50/100 Omaha Hi/Lo
Note that the cash games were way out of my bankroll at the time and I only played each the one time. I generally played 10/20-20/40 limit in those days.
My boss is planning to relocate to Florida within the next year and will be taking me with him, so I will be transitioning to a warmer climate (yaaay no snow to shovel!) Also good news is that Florida is full of poker rooms so I should have easy access to games, which I'm looking forward to (currently if I want to hit the casino in CT it's an hr and 15 minute drive)
HOBBIES
: Computer games (RTS, FPS and RPG), building & overclocking computers, roller skating, paintball, volleyball, laser tag, Asian triplets
THE MEANING BEHIND MY GRANDGNU MONIKER
: Back in 3rd grade I used to watch The Great Space Coaster and Gary Gnu did the News. He would say "No Gnus is good Gnus!" The puppet had a crooked mouth so I'd make this silly face and I called it my gnu face. Everyone thought I was an idiot, except for a couple of close friends who KNEW I was an idiot and would make the dumb face with me.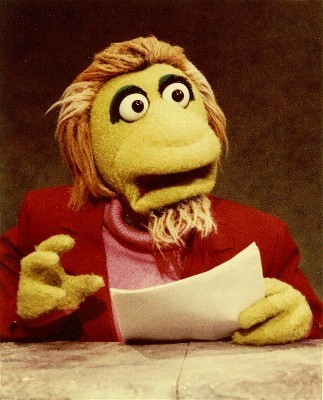 Fast forward to my Junior year in High School and for some reason the whole Gnu thing took off faster than Ebola! Everyone was doing it, people from all the groups, jocks, preps, nerds, goths, loners, etc. By the end of my Senior year I had compiled a Gnu book, complete with a list of around 500 "members" and pictures of people making the face. People in other schools, other states, even other countries! There were even groups that sprang up to oppose me such as the Anti-Gnus, the Gnu Bashers of America and the Ung's (Gnu spelled backwards). But combined they only had a membership of around 50 people.
I still have that book with all the pics. Here's a group shot (that's me with the brillo pad on top of my head in the bottom right)
For another 200+ pics check out
The House of Gnu
on Facebook! Also, I stand a commanding 5 foot 1 inch tall (short) as can be seen here:
Last edited: