Joined

Oct 8, 2019
Messages

420
Reaction score

475
Location
Hey all!
I'm going to be building a heads-up table for myself and my brother soon, and I wanted to ask you all a few things!
Most importantly, where might I be able to find hinges that latch? I want to make my own legs for the table, but I also want them to be capable of folding for easier storage. I will be using the table seen below as inspiration.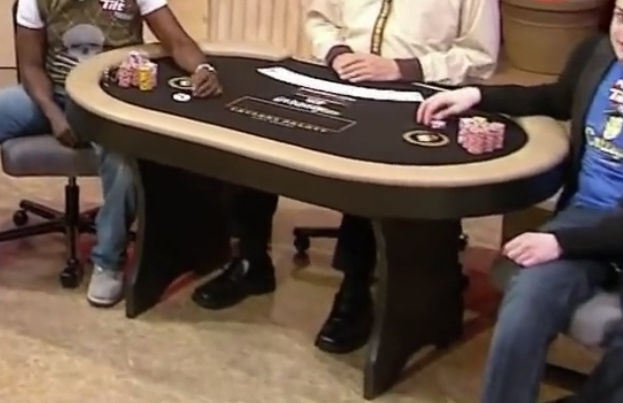 I was thinking about doing a 3/4" lighted, raised rail, but I'm kind of leaning in a simpler direction. However, should I decide to do the raised rail, how would I connect the LEDs to some sort of battery as opposed to having a dangling cord which would plug into a wall outlet?
I also wanted to ask what type of product I should be using to put over the gloss, black paint to protect it as well as to give it the sheen that these tables have.
I will definitely be going with a
@T_Chan
custom cloth and Whisper vinyl from YAT. I've heard a lot of mixed opinions where Volara playing surface foam goes. What would you all recommend?
Thanks so much everyone!