Made by Bourgogne et Grasset (B&G)
The chips are casino used condition, a little dirty and need cleaning.
Non-denom, 1, 5 and 25 – 40mm
100 – 43mm
500 – 45mm with diffraction foil inlay
The 25, 100 and 500 denom chips have exactly the same edge spot pattern as the
Crystal Casino
chips. So you can order a mixed set if you want.
Non-denom ceramic, mint condition – $0.4/chip
1 denom – $0.4/chip in worse condition, $0.8/chip in better condition
5 secondary (lighter red) – $1.2/chip
5 primary (darker red) – $1.2/chip
25 – $1.2/chip
100 – $1.5/chip
500 – $2/chip, can not exceed 10% of your total order (with only plastic chips taken into account)
Free worldwide shipping with a minimum order of 300 plastic chips or 500 ceramic chips.
Please PM me to order.
Diffraction foil inlay of the 500s:
Condition of the ceramics: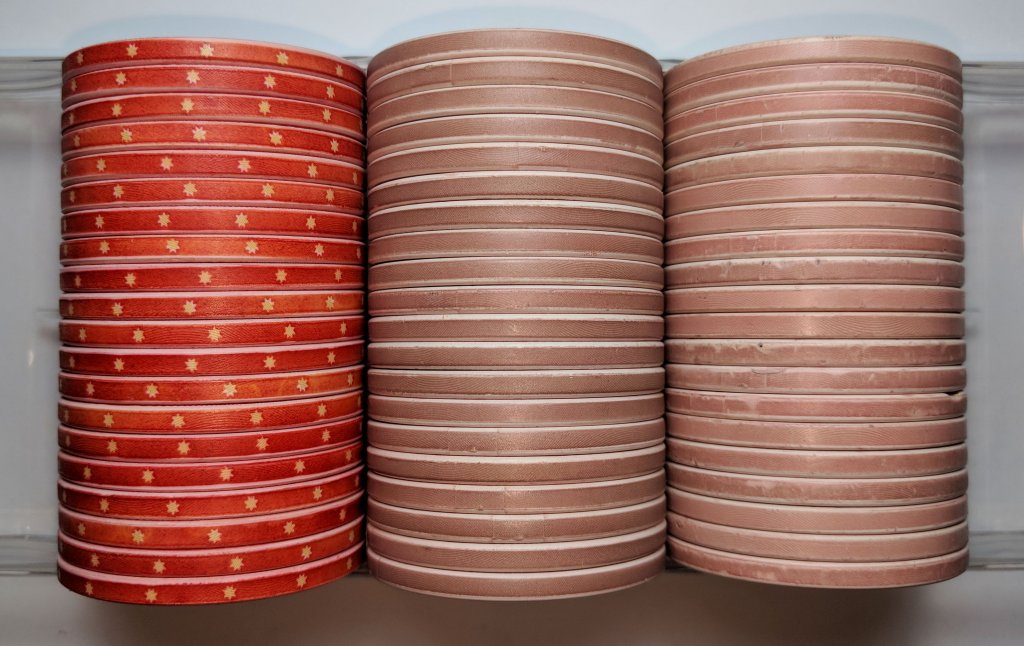 Last edited: