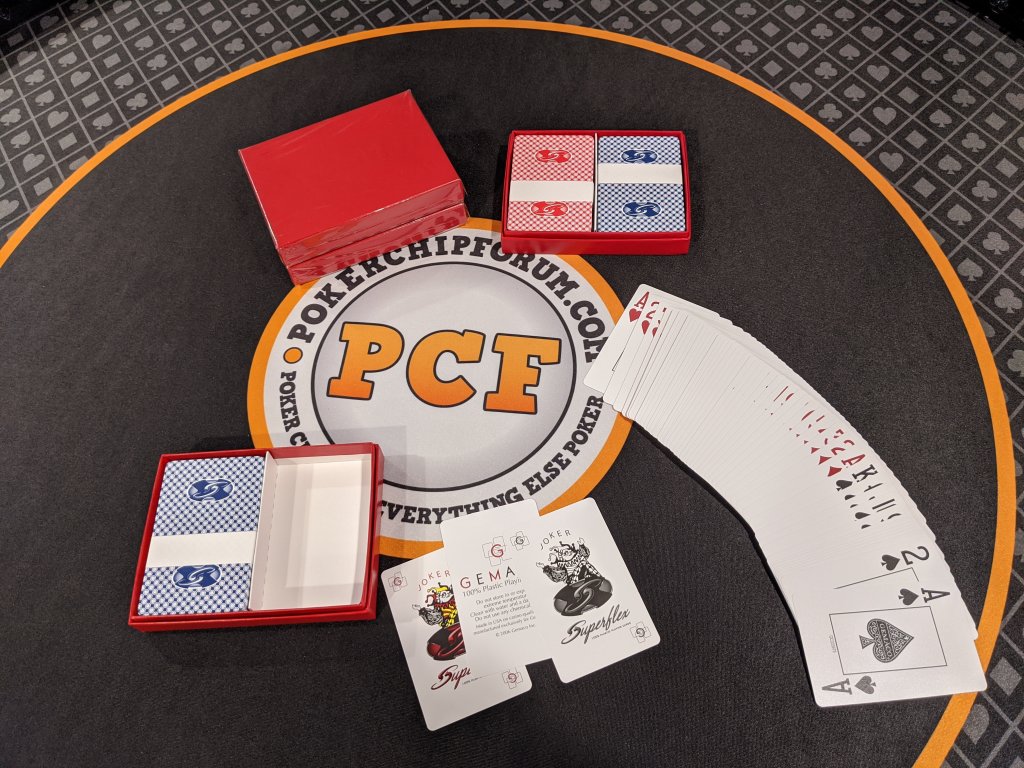 NOTE: The open set that I used to take picture is NOT included in this sale. That is one of the sets that I am keeping.
LAST 3 SETS - These are no longer available. GEMACO (owned by GPI) stopped selling these to the consumer a while ago.

GEMACO SuperFlex, Bridge Size - Jumbo Index.
Each box set contains one blue and one red deck.
These are brand new and sealed.
$29 per set + $8 shipping (for up to 2 sets) to US address.
Payment by PayPal FF, GPay, or Zelle