Joined

May 27, 2020
Messages

31
Reaction score

43
Location
finished my first table build yesterday working alongside my father and brother, an eye-opening and rewarding experience to say the least. We got it all done in about 8 hours utilizing advice from the forum, plans from byopt, semi-custom Gaming suede from
@T_Chan
, and upholstery equipment from YAT.
I'm extremely satisfied with the final product, given what my friends have been playing on ever since we taught each other how to play in high school (a more recent DIY adventure by 2 buddies is sitting in our poker room as the second table). There are still a couple things I wish I had considered more thoroughly beforehand that I'll surely take into a future build/reupholstery of this one:
1. I wish I used a second layer of softer foam on top of the Volara on the playing surface. I don't know if this stuff breaks in at all over time but I do notice that it is a little firmer than other full-fledged poker tables I've played on.
2. Probably nothing new from newbie builders on this forum but for a few novices the rail upholstery was brutal. I went with the Reno suede material for a softer look that seemed appealing to me, but it began to rip at the ends of the table on the inside once we got to that part of the build. We had to alleviate some of the pressure and it ended up making a couple semi-noticeable air pockets within the rail, which we are committed to fixing in the future whether it requires completely new materials for the foam/vinyl or just a little tough love. For anybody that has experience in this endeavor I'd love to hear a tip if you got it.
All in all I'm stoked bout this table. Very thankful I stumbled across this site to get more inspiration/information for this new hobby. We've had some small games since the phasing-plan of social events started, hopefully things stay safe enough to where we can get a game in soon.
cheers people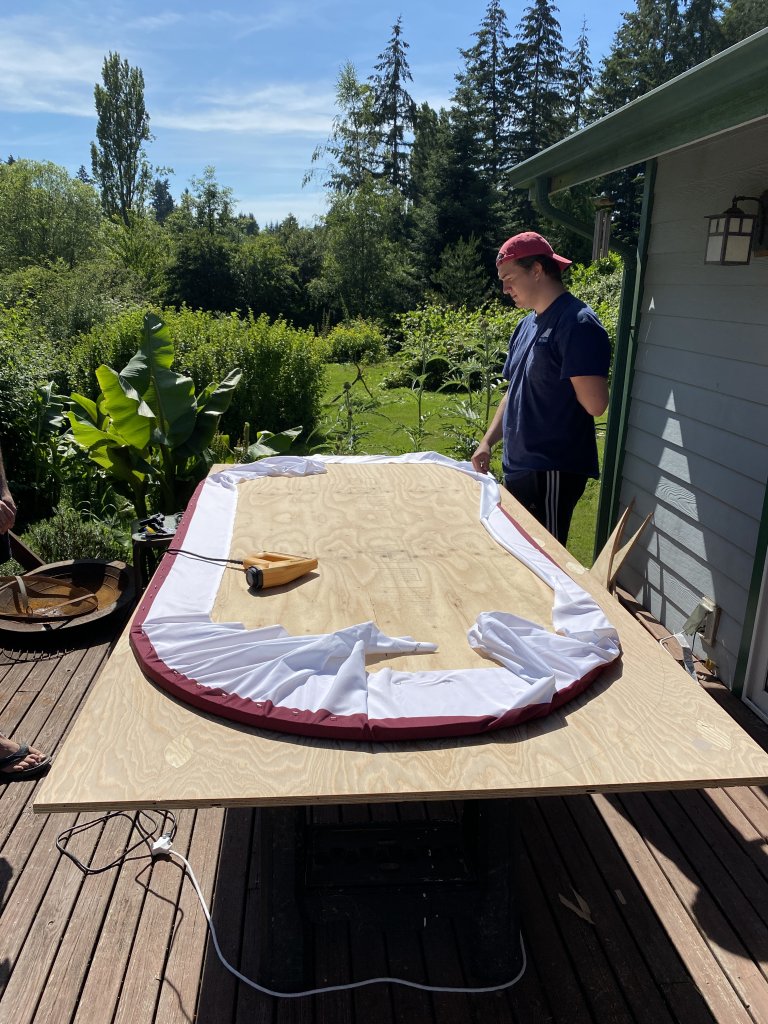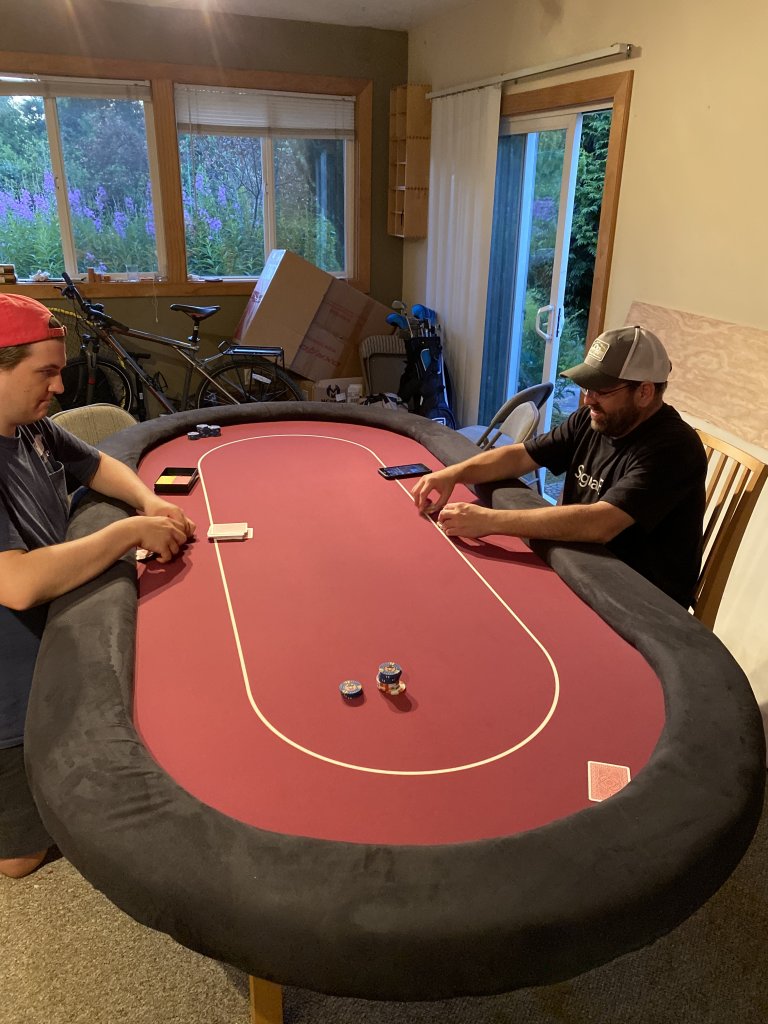 Last edited: