Royal Flush
Moderator
Supporting Member
Joined

Jul 17, 2015
Messages

10,630
Reaction score

17,498
Location
I started another new chapter in my life! I finally moved into my new home this past weekend and was the only reason I did not make
@k9dr
's meetup. I was able to get my mom's room and myroom set up but not decorated yet.I also set up the kitchen but have three other rooms to get set up and then on to the garage. I have plenty of boxes all over and might even have to buy some new pieces of furniture.
I am finally getting around to unpacking my poker room boxes. ....and yes the chips are hopefully getting unpacked this week before my busy weekend and trip next week. Tomorrow I have a bunch to do at work and then I have a formal to attend. I can't miss this formal dance since I am one of the officers being presented since I was elected as Treasurer-CFO of our regional Shrine Temple. Then I have to fly out for a seminar and being held this Sunday through Wednesday in Orange Beach, Alabama.
Realistically I really won't be able to get to many of the boxes until the following weekend but I am really chomping at the bit to get this home totally set up. When I can get this done then I will start hosting again. The Chippies have been lonely and need some love!!!
Today I was able to unpack the Chip racks. I sorted them with Unique racks in the forefront. Chipco racks next and the racks that take up most of the table are Paulson Racks who will soon have chips in them. Maybe a group shot one they are full.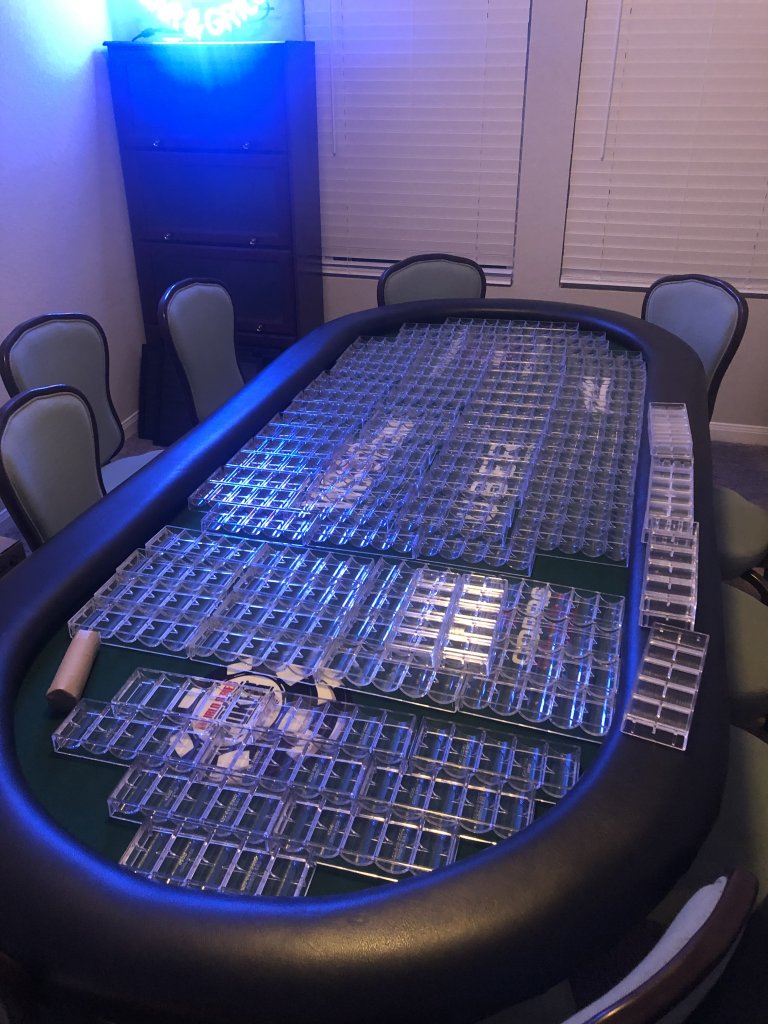 Boxes and case full of chippies to be unpacked.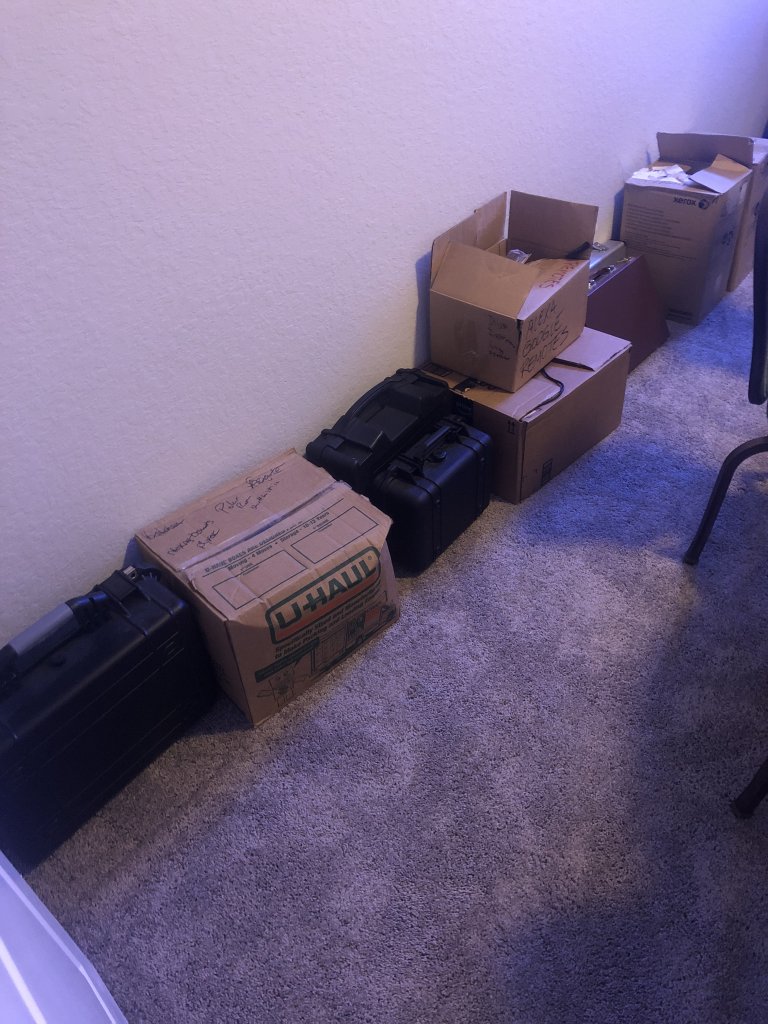 I have a bunch to do but looking forward to posting pics of my game again
David O
Last edited: