Hi,
If you're working too hard, it's time for a break, it's time for buying chips, more chips, because you never can buy enough chips !
Chips are located in EU.
Please, post publicly on thread first, then pm me.
If one item is spoken for several times, priority would be given to larger order (NO dibs).
Payment : Paypal F&F method only.
Note prices are mentionned (and to be paid) in Euros and DON'T include shipping.
Once I have posted your package at Post office and sent you a shipping notice, I'm no longer responsible for it.
****************************************************
Shipping cost :
up to 20 chips : 11.95€ (EU / world) (with tracking)
21 to 35 chips : 14,95€ (EU / world) (with tracking)
36 to 80 chips : 18,95€ (EU) ; 33,95€ (world) (with tracking & signing delivery)
81 to 180 chips : 19,95€ (EU) ; 45,95€ (world) (with tracking & signing delivery)
181 to 475 chips : 25,95€ (EU) ; 52,95€ (world) (with tracking & signing delivery)
****************************************************
(Paulson) Aurora Star
(NEW, uncirculated)
Lot 1 - (10) $20 : SOLD
Lot 2 - (10) $25
Lot 3 - (5) chips sample set : SOLD
(Paulson) Bally's Casino, Las Vegas, NV
Lot 4 - (7) $1 (1997 issue)
(1 chip is in worn condition, others are in used condition)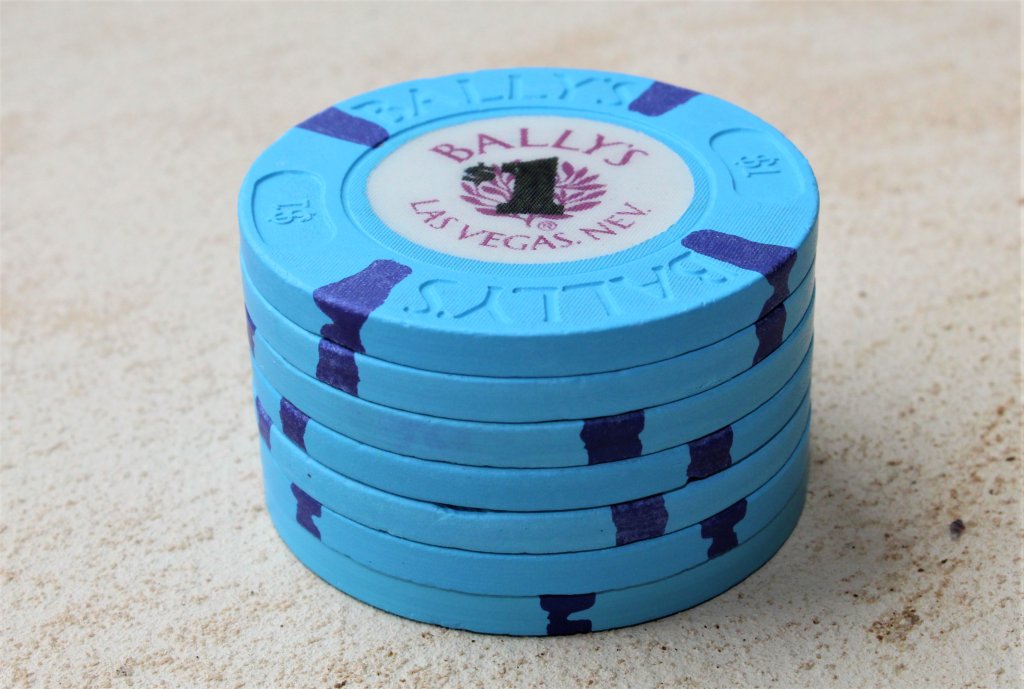 (Paulson) Full Tilt / Kash Casino (MX)
(Kash Casino labels removed, cleaned, oiled)
Lot 5 - (10) $100 (excellent condition)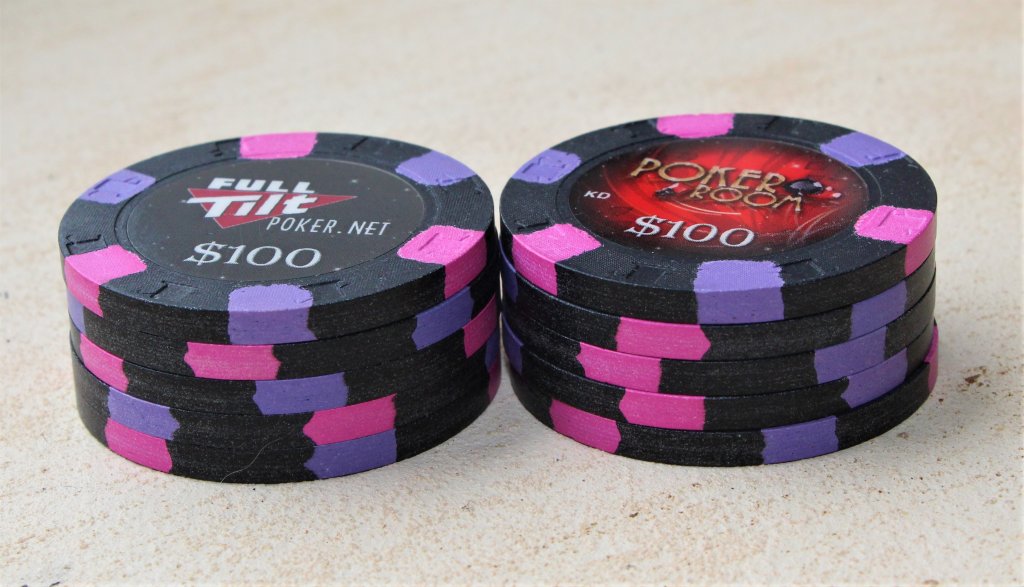 (Paulson) Golden Nugget, Las Vegas, NV
Lot 6 - (20) (used condition) $1 : SOLD
(2 chips w large inlay, the most used ones, 18 chips w small inlay)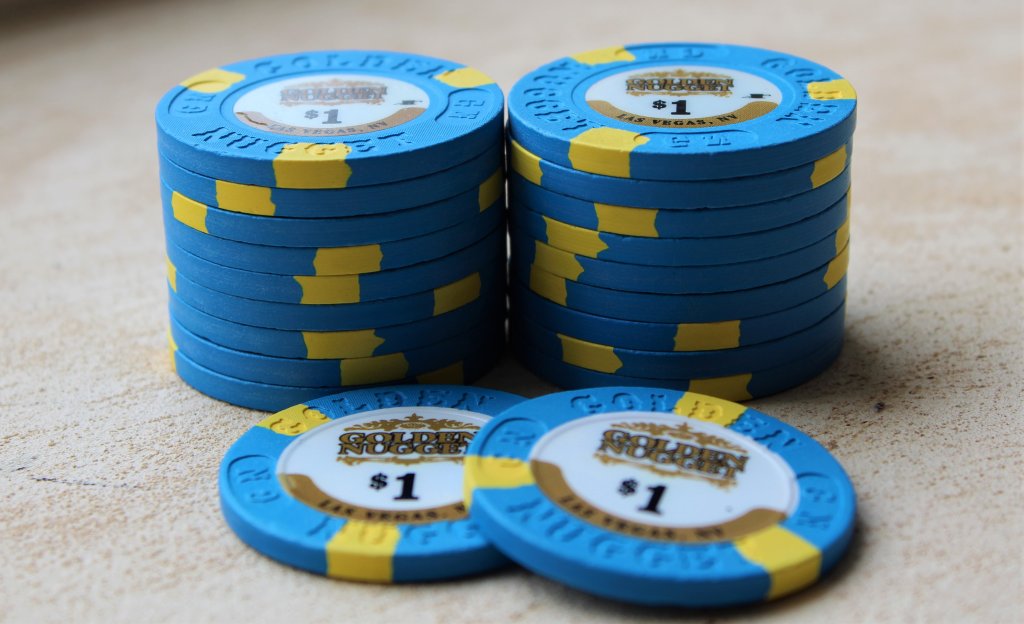 (Paulson) Jack, Cincinnati, OH
Lot 7 - (10) $100 primary (USED condition, with nicks here and there) : SOLD
Lot 8 - (10) $500 primary (mint) : SOLD
Lot 9 - (2) $500 secondary (mint) : SOLD
Lot 10 -
(5)
(4) $5,000 secondary (mint) : /
1 chip has been sold

(Paulson) Jack, Detroit, MI
Lot 11 - (5) $5,000 secondary (mint) : SOLD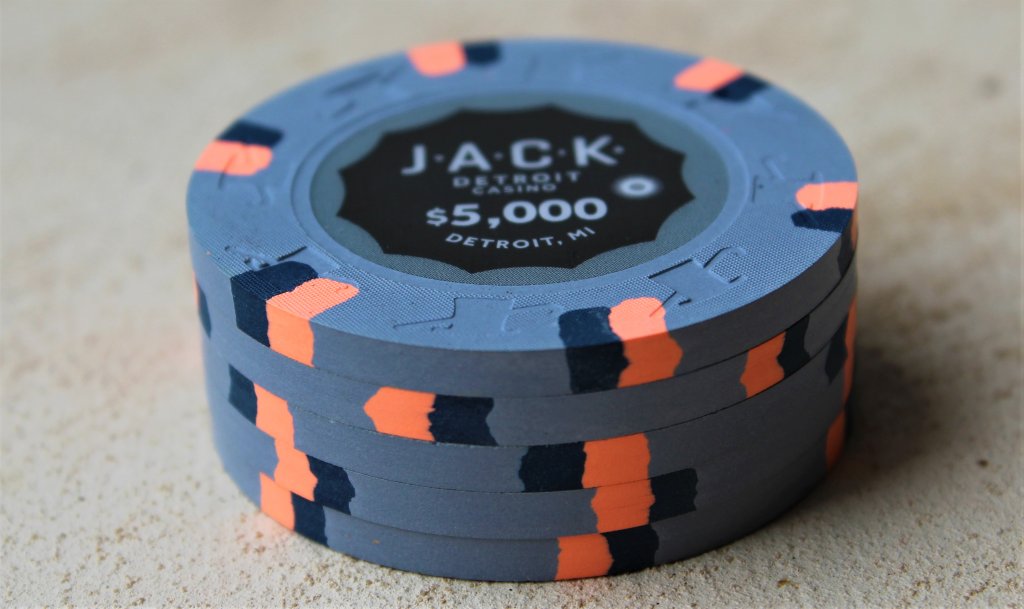 (Paulson) Lucky 21 Casino, Woodland, WA
Lot 12 - (5) chips sample set (USED, cleaned)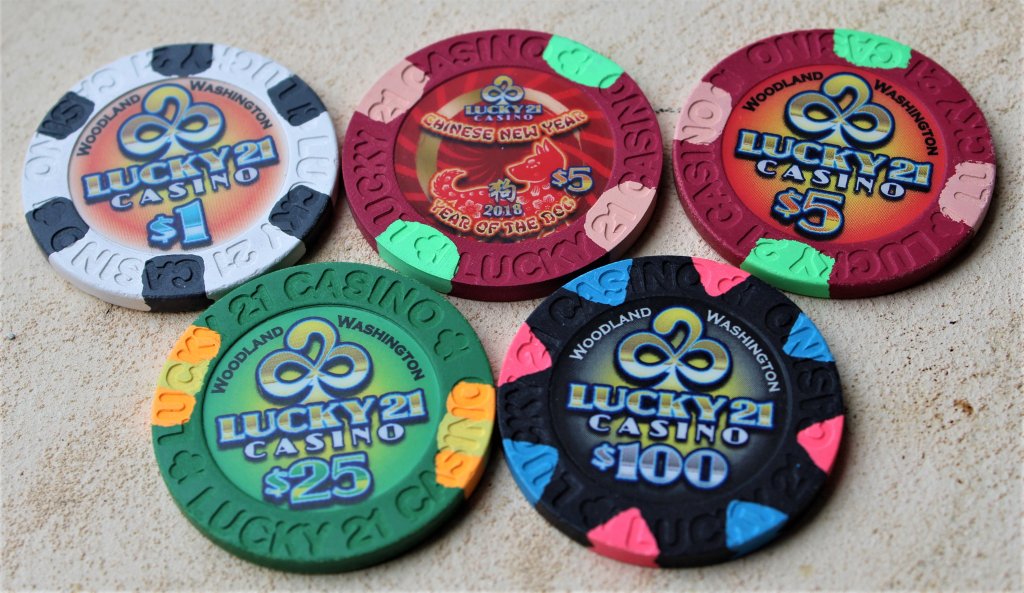 (Paulson) MGM (Detroit, MI)
Lot 13 - (8) chips sample set : SOLD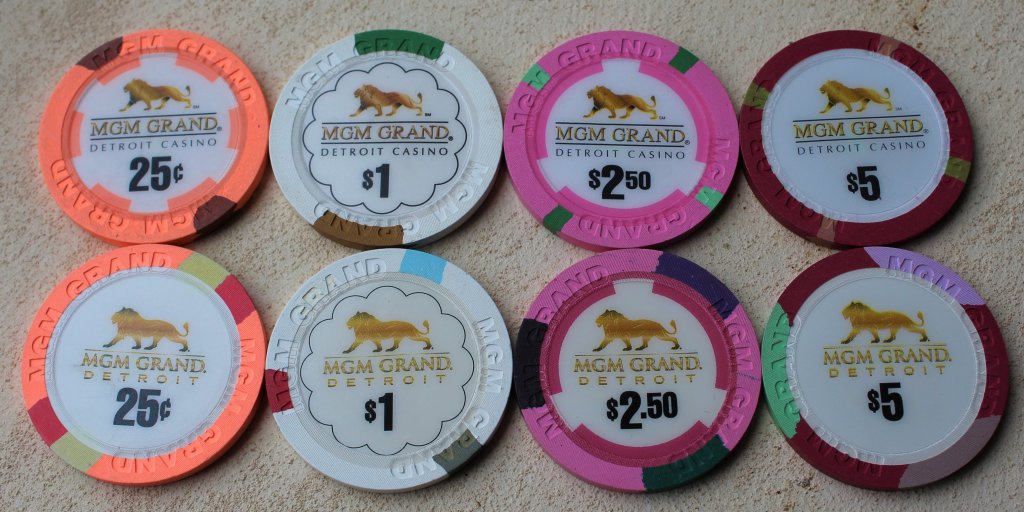 (Paulson) Native Lights Casino, OK
Lot 14 - (10) $100 primary (excellent condition) : SOLD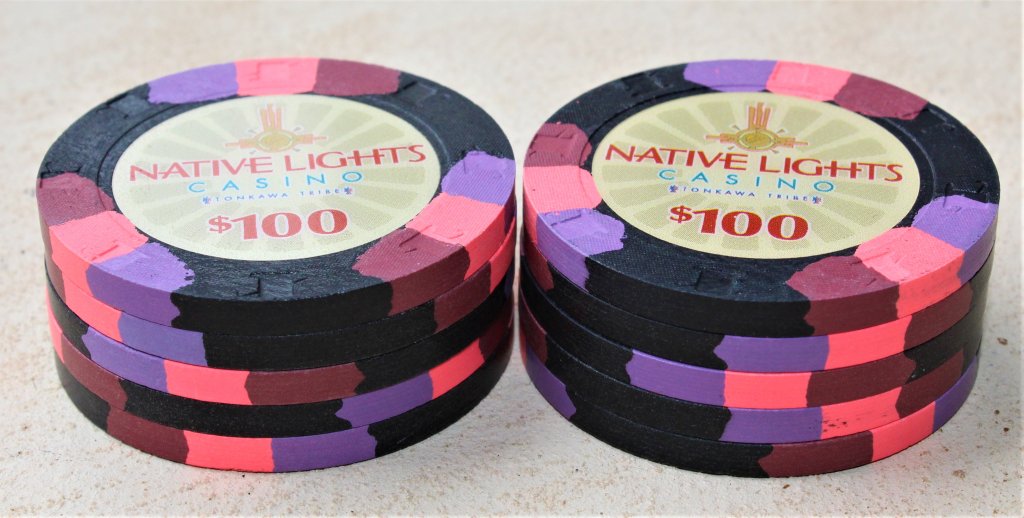 (Paulson) Plaza Hotel & Casino, Las Vegas, NV
Lot 15 - (10) $.25 (used to good condition) : SOLD
(large outlined hotstamp print)
(a few chips are warped)
(Paulson) Speedway Casino, N. Las Vegas, NV
Lot 16 - (8) $.25 (vgc)
(chips are more or less warped, 1 has a red mark on the edge)
(Paulson) Terribles Mark Twain Casino, Lagrange, MO
Lot 17 - (19) $100 secondary (mint) : SOLD
Paulson Tropicana Casino, Las Vegas, NV
Lot 18 - 10 $25 (1972 issue) (good condition, cleaned)
(Paulson) Union Plaza Casino, Las Vegas, NV
Lot 19 - (8) $.25 (used condition) : SOLD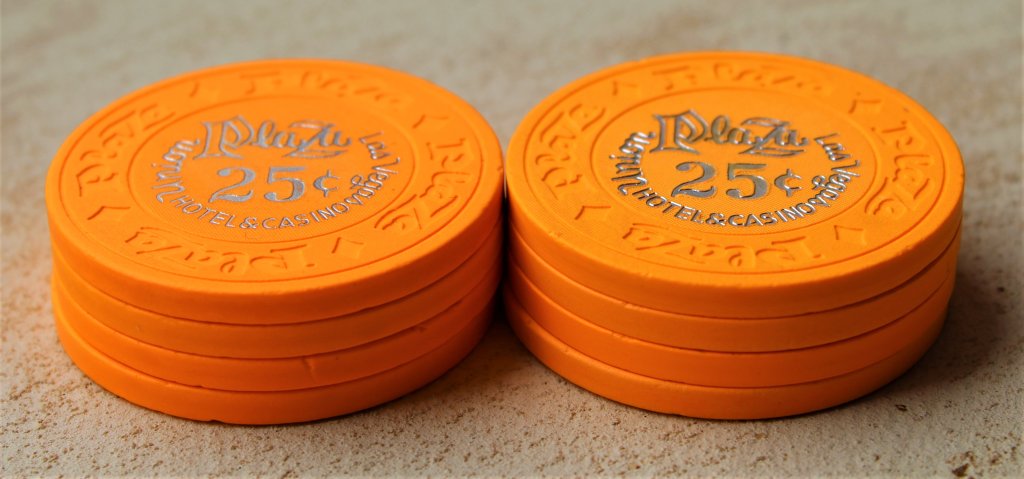 Lot 20 - Empress Cut Card (bridge size) : SOLD
Last edited: