Edit: Prices on all remaining items are dropped! Don't expect these to go lower than this anytime soon. I may be motivated to move them, but not desperate
Ok, I have overspent a bit lately and have done some soul searching as to which chips I really need to keep and which ones are unlikely to see much time on the felt. I have had some of these up for sale before but I believe my pricing this time reflects that I'm now properly motivated to unload.
Please put interest/dibs in the thread. Payment through paypal f & f or add fees. Thanks for looking! Let me know if you have any questions or want more pictures.
Edit: priority to buyers of full sets/lots
#1 - CDI 05 set 444 chips - SOLD!

#2 - 100 Empress joliet $100 primaries
1 full Rack - $400 (was $450)
Per barrel - $85 (was $100)
On average way less than what I paid.
These are in used condition, but they are some truly amazing THC leaded beauties. Only reason I'm selling is that my mixed set is turning into a LCO-set and I've got a rack of those 100s coming my way. I just can't justify keeping these as well.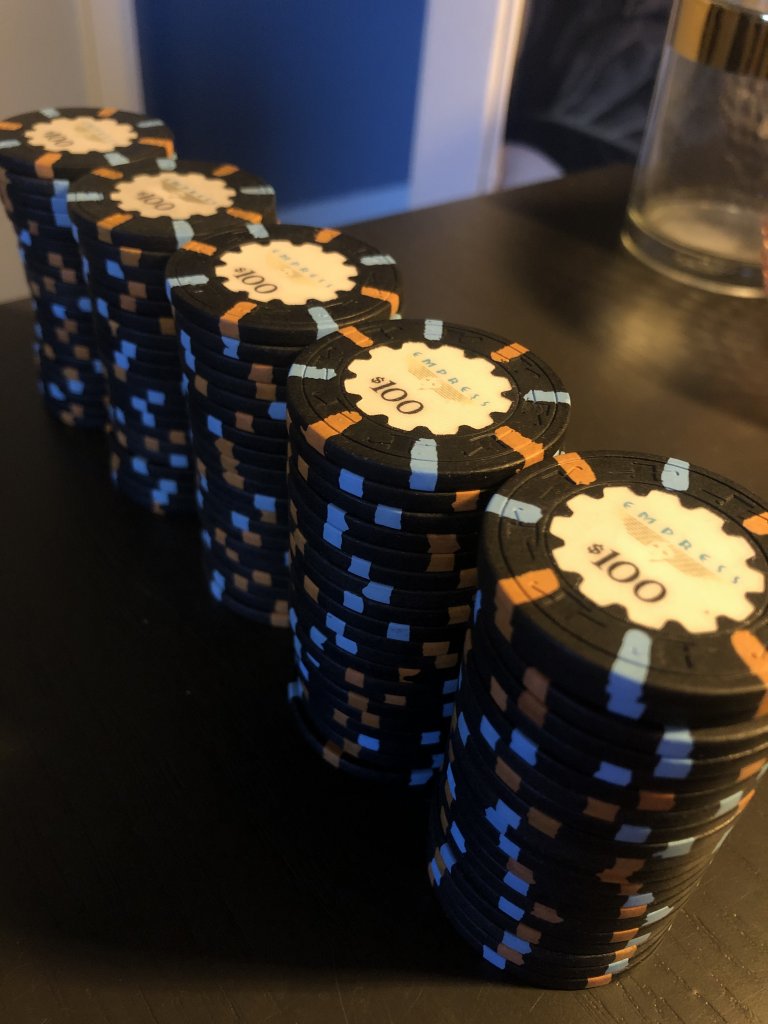 #3 - Sunset Beach $500s - SOLD!
# 4 - Majestic plaque set - SOLD!
Last edited: