Hi all,
In my quest for what was first a mixed set (but turned into a LCO-set) I have ended up with a bunch of chips I no longer need. I'm EU-based but will ship anywhere. Thanks for looking.
For sale are:
Outposts
100 x $5s - bought from previous sale here listed as AA-condition. They are cleaned and freed of hooker juice.
Price (not including shipping) is $110
LCOs
200 x $1s
140 x $25s
Prices are (not including shipping) $125/rack and $50 for the extra barrels of $25s. Condition is casino used with flea bites here and there and rack check marks on some. Other than that these are imo great looking chips. No warped chips, no spinners. Great colors!
Let me know if you'd want different/more pictures. The lco $25-close up is an example of a badly bitten one.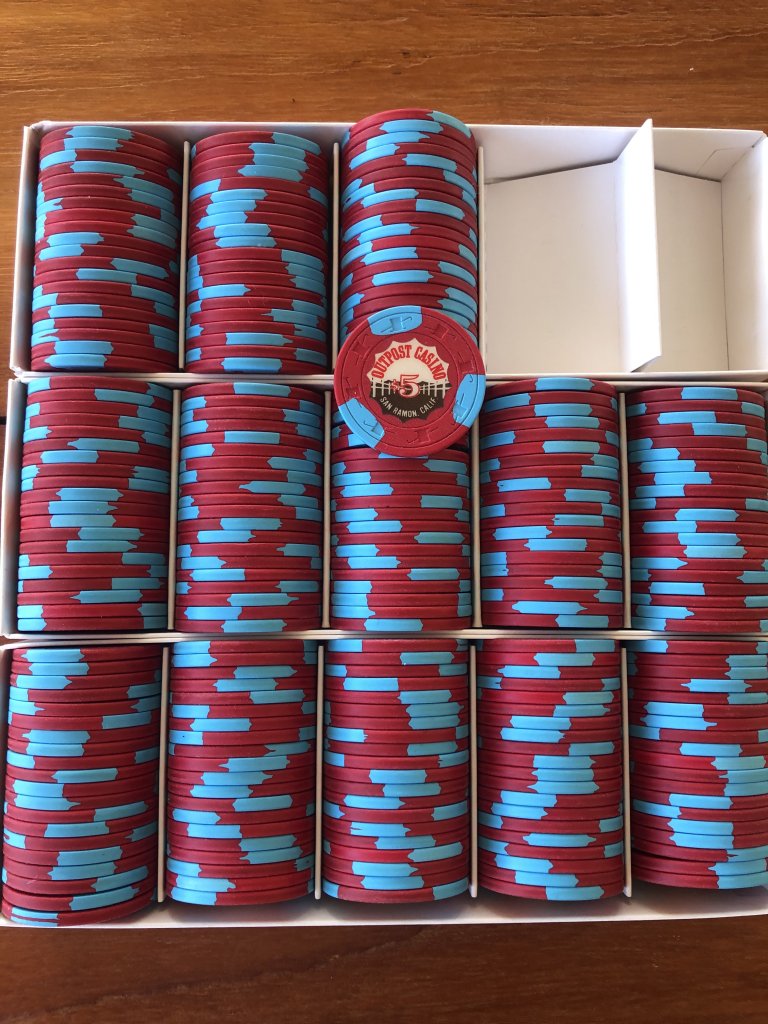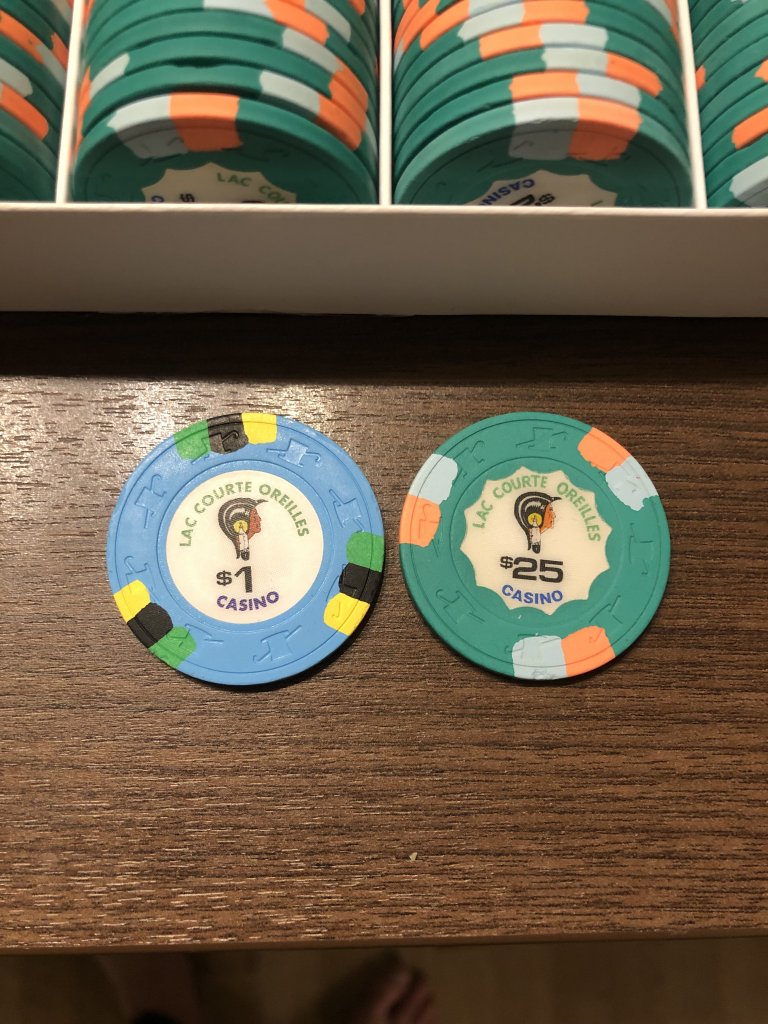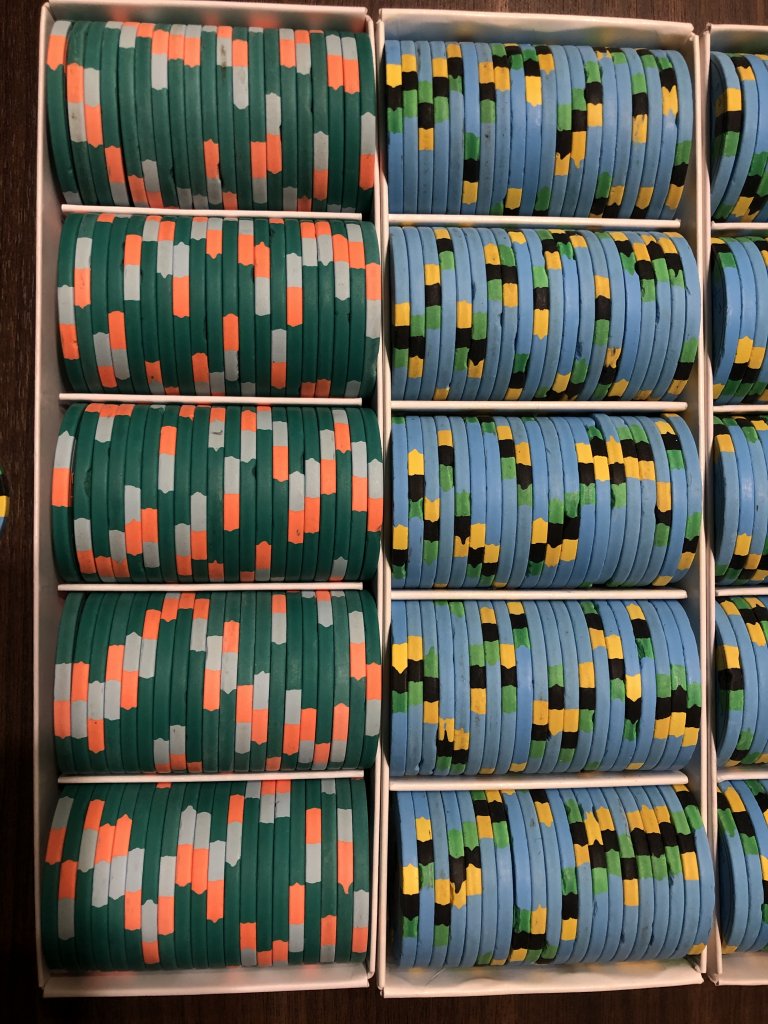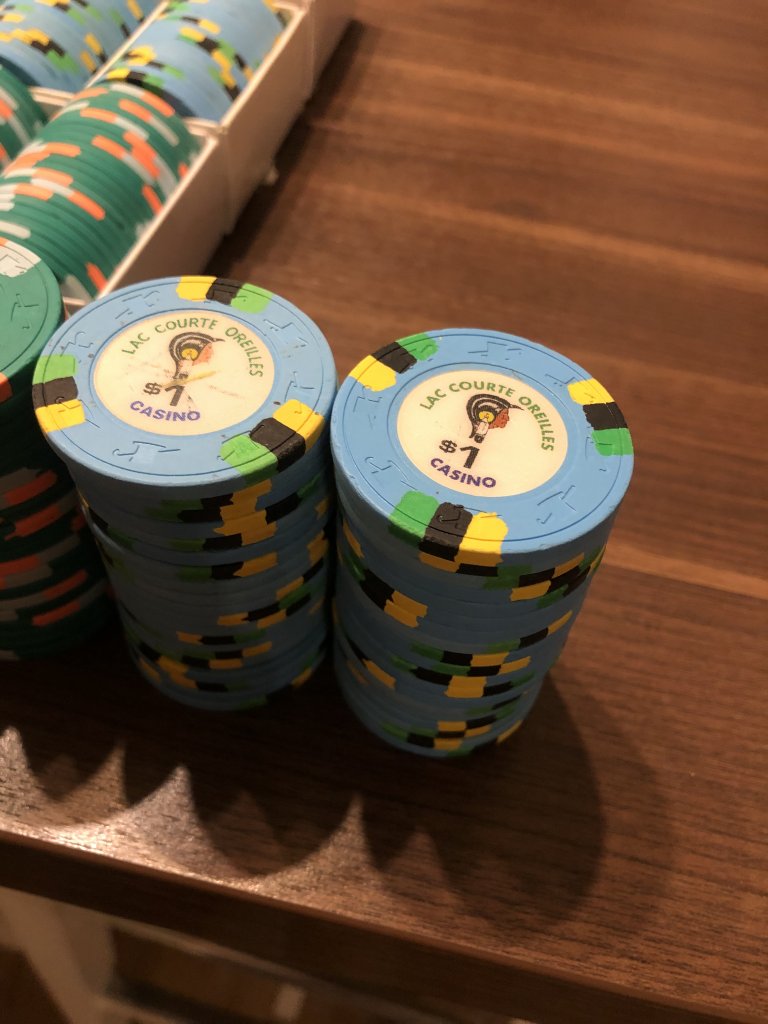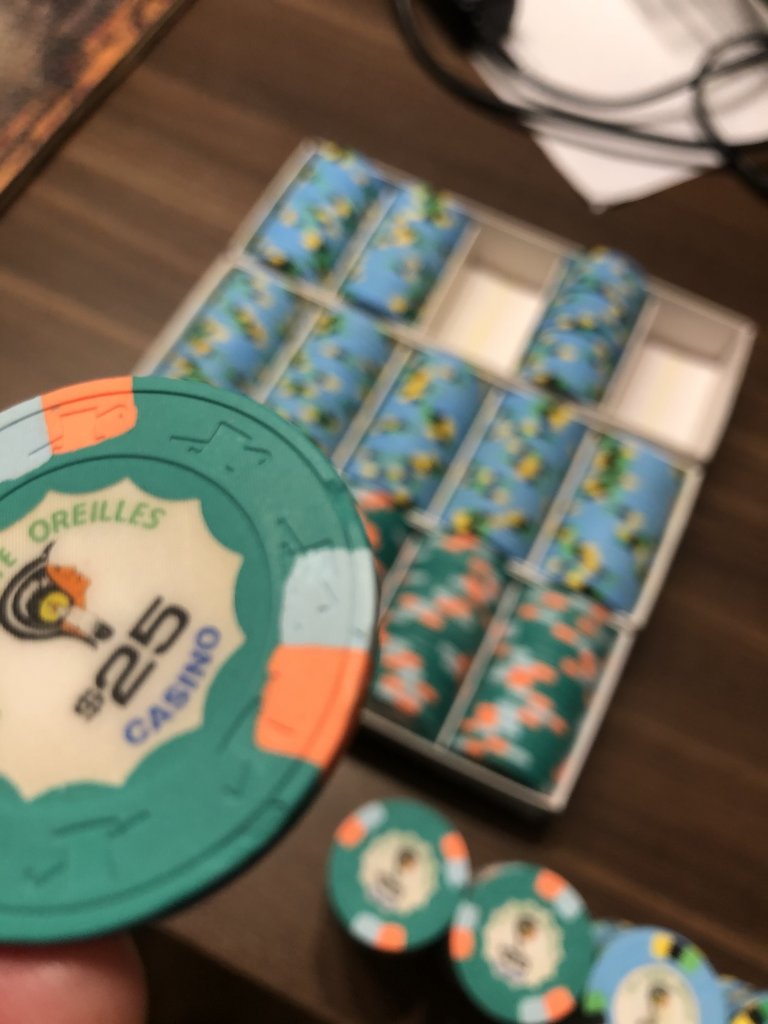 Last edited: