Joined

Nov 5, 2014
Messages

2,994
Reaction score

4,262
Location
I have some odds and ends ESPT chips available. Chips are mint to near mint. At most, some of the chips in this lot have seen 3 hours of 6 handed tourney play. Here are the quantities available:
30x T5
150x T25
220x T100
100x T500
500 total chips
$3300 for the entire lot.
Plus shipping.
Willing to split at the following pricing.
$150 per barrel
or
$700 per rack
plus shipping. Preference goes to individuals willing to buy the entire lot or racks (see rules below). Up to 120 chips will ship in a USPS small flat rate box. Above that will be USPS medium flat rate box. Shipping insurance recommended, but at the discretion of the buyer.
Buyer(s) to pay via PayPal friends and family. See PayPal fine print below.
To maintain visibility, all interest must be expressed in this thread with some sort of quantity/breakdown post... effectively a "dibs" post. All "dibs" posts must be followed by an immediate PM. The timestamp of the post will determine the order. Do not edit posts to change quantities etc. If you want more, create a new post.
Lot vs. Barrel vs. Rack rules:
Preference will be given in the following manner:
Someone can stake claim to the entire lot until 4 racks worth of chips are claimed. Once that 20th barrel is spoken for, purchasing the entire lot is no longer available.
Someone can stake claim to an entire rack until all 5 barrels are claimed. Once that 5th barrel is claimed, the entire rack is locked in.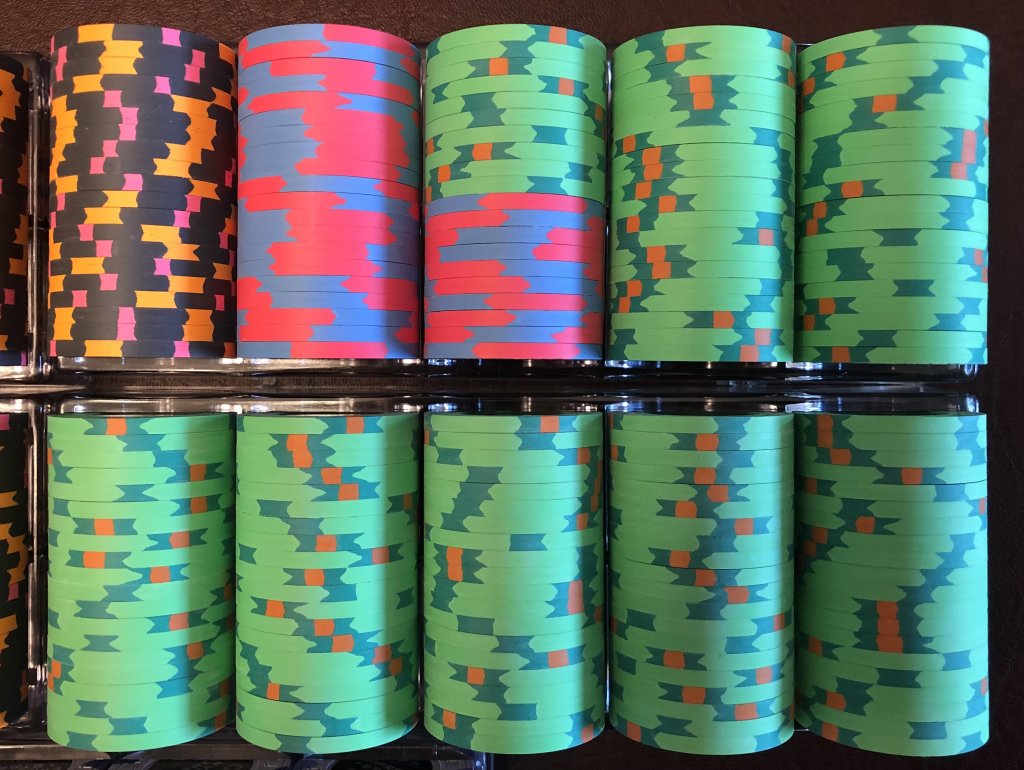 PayPal fine print:
If the buyer chooses to (or accidentally) pays by goods and services, an additional 20% must be added to the price. This is to cover fees and taxes. Items will not be shipped until this extra 20% is sent. Refunds for goods and services payments will include a 20% restocking fee... this is again to cover taxes.