Flush
Site Vendor
Supporting Member
Joined

Mar 26, 2013
Messages

1,420
Reaction score

3,561
Location
For our Northeastn U.S. members waiting for ground deliveries today...
Traffic in the Northeast is slowing today after a crash and chemical spill shut down I-95 in Delaware and other crashes around the area closed alternate routes.
The crash was reported at about 5:30 a.m. Tuesday, after a pickup truck hauling a trailer full of chemicals struck the rear of a tractor trailer disabled on the shoulder of I-95 near Newport, Delaware, between Baltimore and Philadelphia. The pickup was towing a trailer filled with organic peroxide, according to WDEL News Radio. The chemical is unstable and may explode if not kept cold.
The driver of the pickup was in serious condition at the hospital. Luckily, there were no other injuries.
Authorities set up a half-mile perimeter around the trailer and shut down both directions of I-95 and surrounding roads. The area is a key crossroads for traffic in Delaware and the Northeastern United States. The scene is across the Delaware River from the foot of the New Jersey Turnpike at the Delaware Memorial Bridge.
Heavy traffic on alternate routes triggered three additional crashes, including two more overturned tractor trailers. (People in this area can't drive.)
Authorities decided to allow the chemicals to burn off, apparently unintentionally damaging the road. Three of the four northbound lanes are now closed, and two are said to be heavily damaged and in need of repair. There is no estimate on when the road will be fully reopened. A 20-year veteran of the fire service called it "the worst traffic day" in the state's history.
In other words, if you planned how to stop traffic in the Northeastern United States, it would look a lot like today.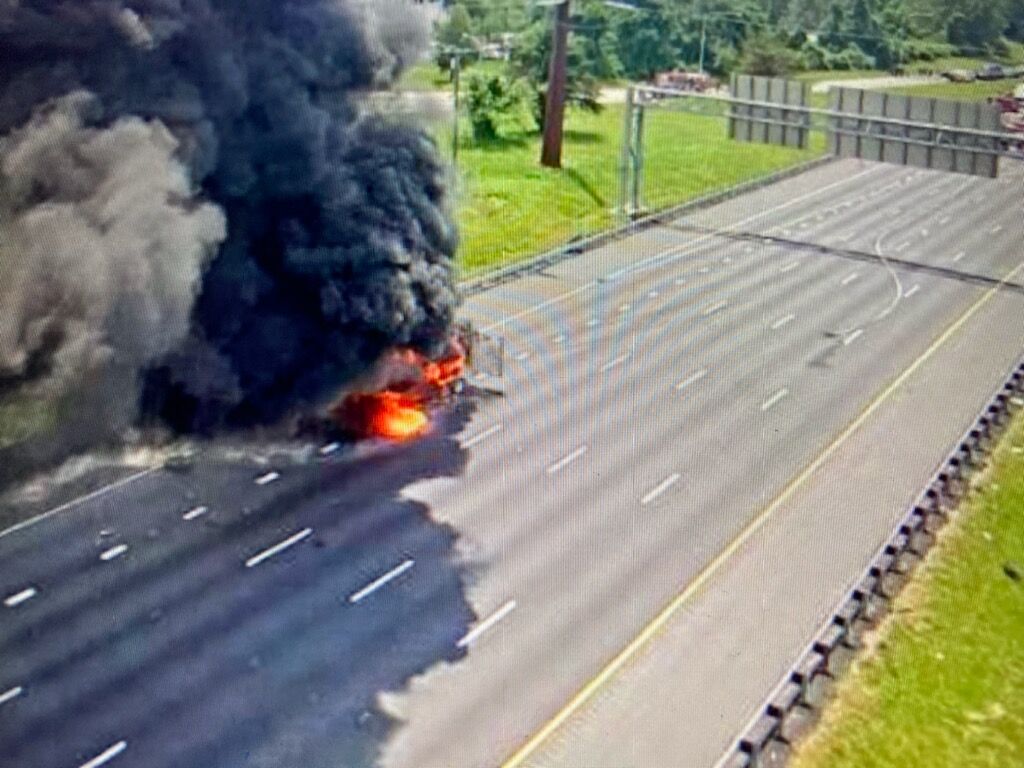 Last edited: