Joined

Oct 11, 2020
Messages

1,063
Reaction score

2,626
Location
Thanks to Facebook memories, I was reminded of something special - it is exactly 2 years to the day since I hosted my first home poker game in the middle of the pandemic. Coincidentally, this is also my 1000th post! I'm super to grateful to such an insightful and entertaining community for all the knowledge, jokes, friendships, and memes over the past 2 years. Here's a little recap of my journey…
Poker started because my wife and her friends wanted to start a weekly "Bachelor" watching group and I needed an activity for the husbands. It only took a few YouTube videos and google searches to get me hooked. First game? Dice chips and table cloth. I spent hours running off the flashing on the edges of the chips. And then sold them a month later.
But when I get into a hobby I go deep. Within a month I had a barrington and majestics.
Which got a new speedcloth shortly after. Majestics became semi-custom ABC ceramics.
And Black Friday 2020 brought my first Paulson purchase. They unfortunately wouldn't see the felt for a year as I made labels and all my players got good enough to increase our stakes.
I got in on the China ceramic chip excitement as well, but not card molds.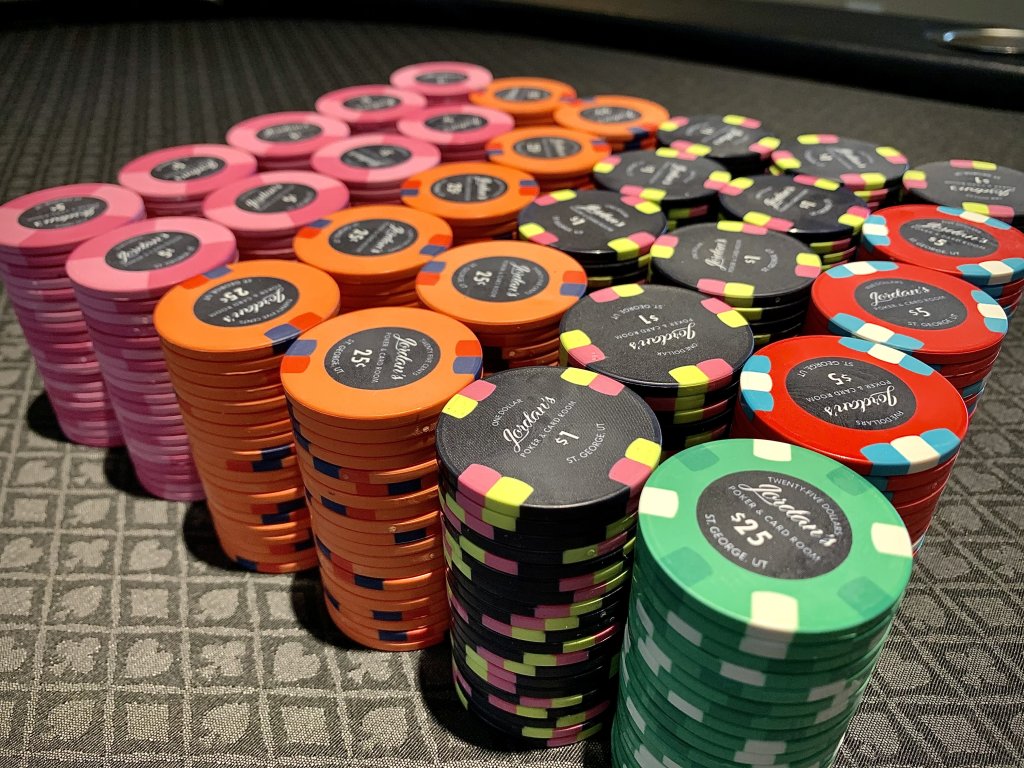 Tried the BJ roulettes and loved them, so built a set of those as well.
And finally labeled my Paulsons and got them in play!
Tried my hand at milling and created this set…
Then realized I had a problem.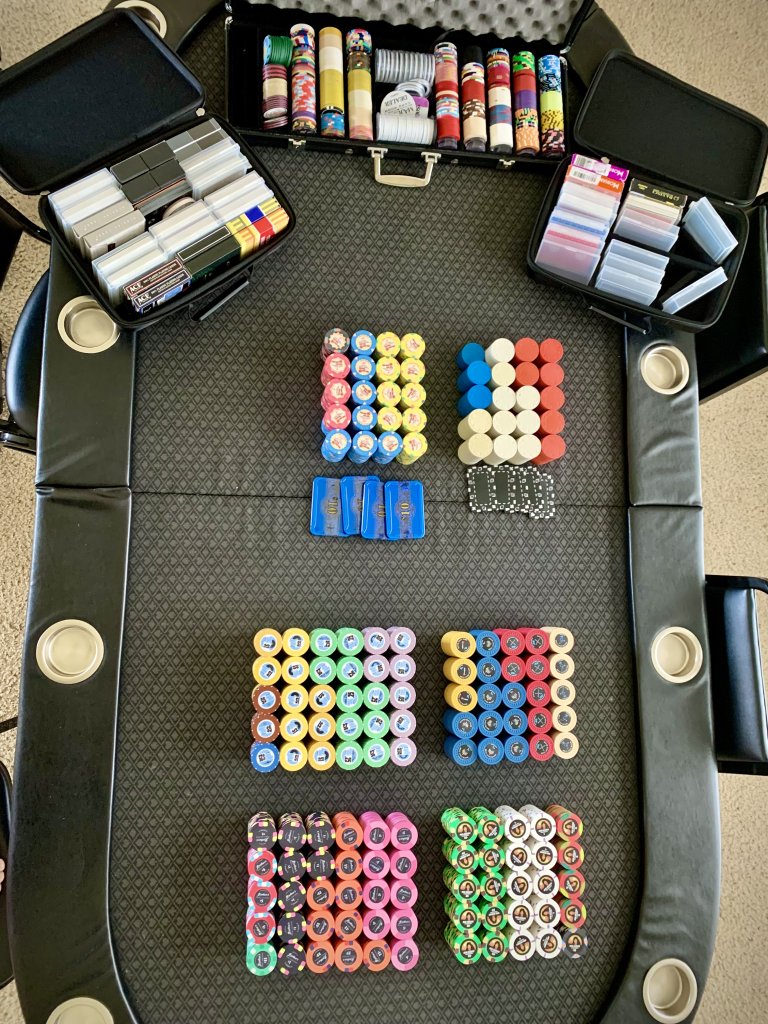 But at least I was organized.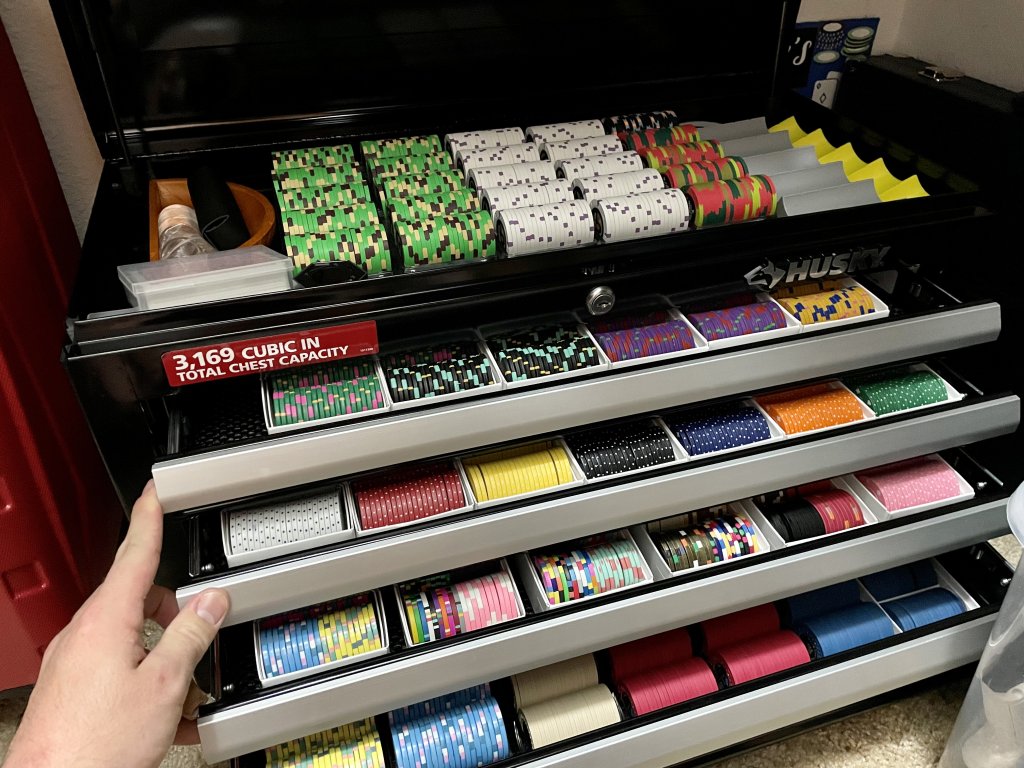 Oh, and I love cards too (about half the collection).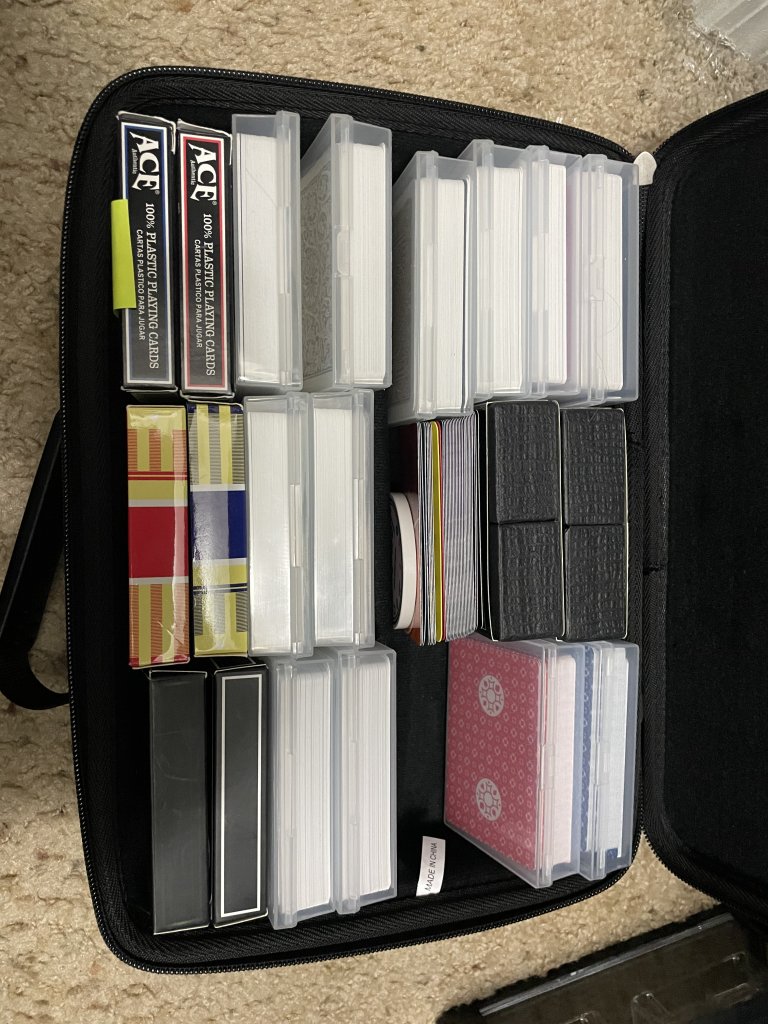 Thought I was done, but then stumbled into cheap spirit molds which became a travel set and a new 1000-chip home set.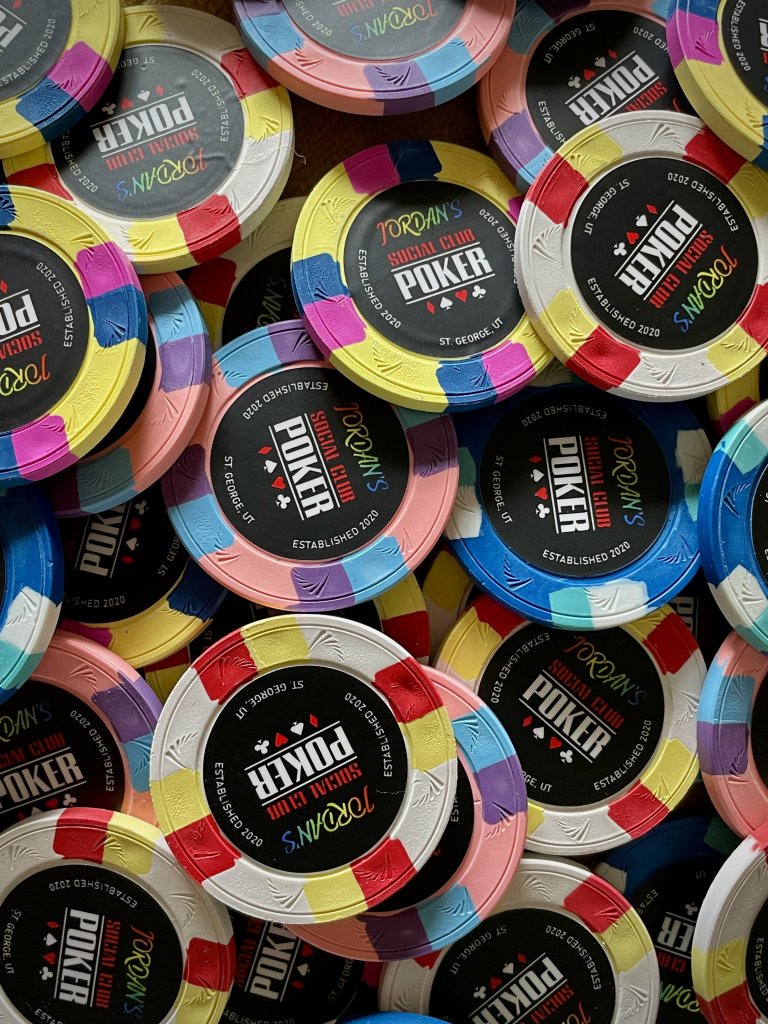 Whew! What a great 2 years it's been. So, GIVEAWAY! I've been out of town for a month and don't have all my poker stuff in front of me, but I wanted to do my first giveaway in honor of 1000 posts.
I don't have photos, but I'm going to give away one of my custom cut cards, dealer button, some chips from my sets, a full sample set of one set, and whatever other odds and ends I can find. Shipping on me. The only requirement for entry is that you need to post the OLDEST pic you can find of your home game. Let's see your origins! I'll close this down next Wednesday when I get back in town.
Thanks for an amazing 2 years! I look forward to meeting you all at future meetups someday when my hectic school schedule is behind me.
-DJ Fayze