Joined

Sep 5, 2017
Messages

1,898
Reaction score

1,544
Location
V folded and I felt like I lost value here by going too big.
But I think calling my raise was a good sign of strength. Thoughts?
LJ RFI 2BB (a bit small), Hero flats on BN with 66 and BB flats as well. Going 3 ways to a flop.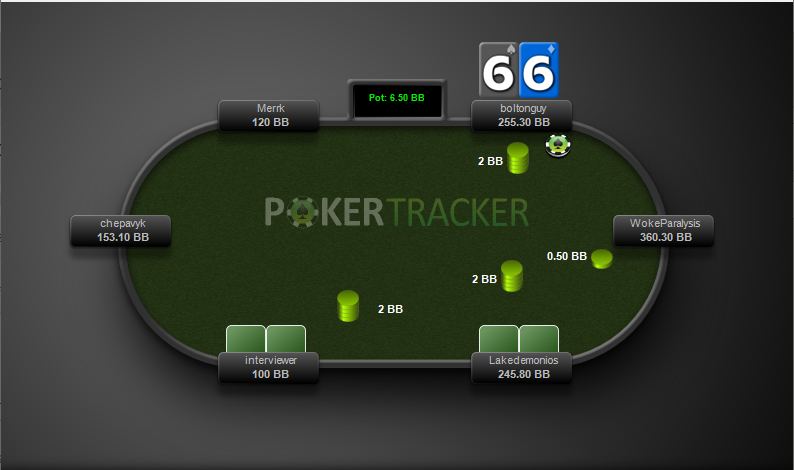 Hero flops a set. Board doesnt favor LJ but he bets 1/3 pot. I min click it back to try to make it look like I'm attacking his bet on a board he doesnt hit. BB folds, V calls.
Turn is a card that I think is range neutral. V X. I bet 3/4 pot thinking V must be strong having called my raise. I was thinking he wouldnt be calling with a draw like 89s and so maybe overcards, like broadways or an overpair were likely. Instead V folds. Did I go to big here and leave $ on the table?