Joined

Aug 1, 2021
Messages

13
Reaction score

6
Location
Hi guys,
brand new here.
I want to order a set of custom chips from CPC (since paulson wont share the quality).
River city 1$ chip in st. louis has a sort of "shadow" or faded background of a plant / leaf looking thing in the background on the inlay. Does anyone know what kind of quality to expect from CPC if I order chips with a shadow in the background? The 1$ chip is white, how do shadows show up on other colors and can they make the grey shadow pop out on a black chip? How close will the color of the inlay match what I put into the customizer?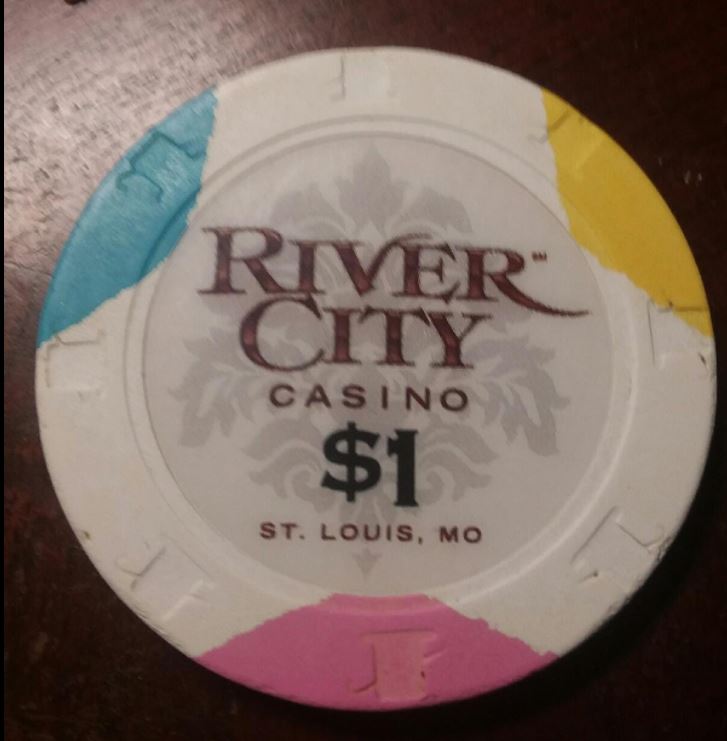 Also I see on their website they have an option for the edge called "roman" but I dont see it in the chip customizer tool. Does anyone know if this is strictly not available or is it just an issue with the tool and I can order it by emailing them?
Picture of River City chip attached.
Not sure if i need to say this since im new or not but. Yes, the custom shadow and chips I want do not look anything like the river city chips.
Thanks for your help.