Full House
Supporting Member
Joined

Apr 29, 2020
Messages

3,270
Reaction score

4,041
Location
@Himewad
has kindly offered to allow a piggyback onto one of his MANY DB orders for those of us participating in the
@FDLmold
New China Club Cards mold group buy. Because we all know if you're buying a set of chips, ya GOTTA have a DB. As we all know, James is one of the DB KINGS around here, so we will get awesome service by teaming up with him and BR Pro Poker, our go-to button maker.
So here's the skinny. The first Cards mold main GB also had a DB GB, and this DB was produced: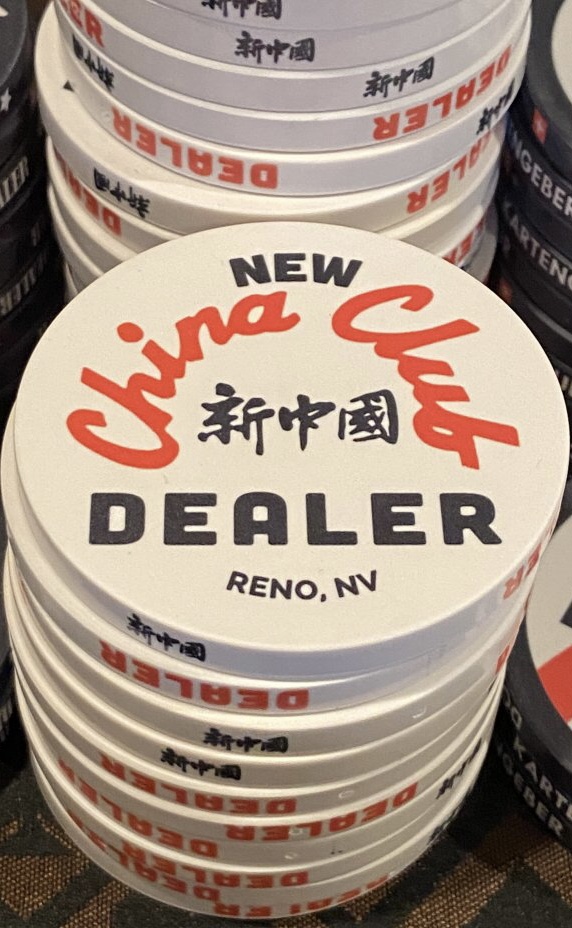 So the artwork already exists for this version. First order of business - who owns this design?
@timinater
I know you did the chips. Did you also do this DB? James, back in your first interest thread, you mentioned
@jr8719
as asking for this DB. So maybe this artwork belongs to them? Would whomever owns this art, please step forward so we can get your permission, and make appropriate arrangements to use it.
Second order of business - do we want to modify this design in any way. It's classy, but maybe a bit plain? Could we come up with a new design that POPS! as much as the chips do? I personally would like to see the scalloped inlay art with the dancing girl on one side of a DB. And maybe a bit more color?
So what do you all think? Original button, new design, or BOTH?
Last edited: