Royal Flush
Supporting Member
Joined

Nov 22, 2018
Messages

11,622
Reaction score

23,906
Location
Read my previous wanted ads, read my tagline, or just read my lips. I WANT YOUR CUSTOM SAMPLES. I also want others'.
I started in this game late, and it's cost me. Hopefully I've put enough in, or been active enough, or helped out enough chippers that this will get some nudges or messages.
**I understand that some of these are going to be sets where only solid chippers got samples back in the day, and they'll never be sold or moved on. That's the way it should be. Still gonna list, never know when an owner finds a second sample at the bottom of a closet when moving**
This is about 1/25th of the samples I have written down, I'll work on this, edit and update.
To start, this is part of my Samples Most Wanted List (couple more to be added, pictures to be added later, as well as why they're on my Most Wanted):
Bel Air -
@Mr Hanky
Really want to have a display for my Euro chipper customs. Thought this would be a great place to start my search.
Bill's Haus of Bluff - @Chippy McChiperson
Simple for me, I love this color/design/theme, easy HoF.

Black Sands -
@ACE'S FULL
I love how much has been done with this design, I'd love to pick up a couple that have been done, and would love to start with these.
The Breezeway - @btbmason
Met my wife while living in Indiana, Franfort was right there for years. One of the only customs I've seen in/from Indy, very cool!
(Just missing the 1)
Chateau de Noix -
@bivey
I mean, this is just awesome. Each set is fantastic, and it's gotta be a top theme for anybody. Can't wait to attend this meetup one year soon.
Coconut Club -
@mipevi
Again, wanted to grab some Euro samples, and on top of that these trees as well. Think it's a great use of a mold I don't see, and from starting to try to do my own customs, realized quickly my favorite thing is color matching labels.
The Condor Club -
@ssanel54
I need a better picture of these if anyone has a link.
The Hitching Post -
@Mr Tree
Pretty ubiquitous. Don't know that I need to say more. Have the HS set only so far. Have heard stories about Mr Tree as a host, threads look amazing.
Kings Club -
@Jeff
Another ubiquitous set. I don't even know if samples were ever made, but gotta throw this up there. Super stoked to have a copy of the Everleighs.
Suicide King Club -
@courage
Not an owned sample yet from courage and thats a problem! I love how much has been done with suicide king/queen between various creators.
Zombie Poker Room -
@Poker Zombie
Well, I don't even know what to say. I'm trying to be very upfront, but I still think this makes top something for concept. And then everything turned out so well. And they're made by the Zombies! lol easy no brainer.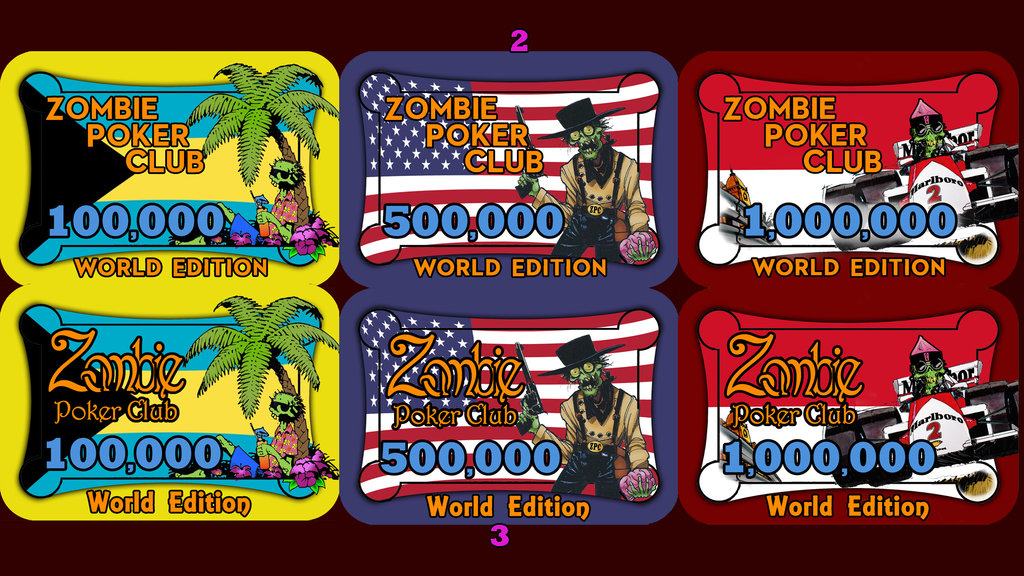 Donkwoods -
@manamongkids
I didn't know what a donk was a year ago. The simple fun design, on amazing fricken colors, I love it. Loved the donkey sanctuary. These are a must.
Fat Tire Poker -
@Trihonda
Don't have any of the versions. Love the posts and the regular game, awesome to create an entire room/vibe around the theme. Chips look amazing, table looks amazing, etc. Lol there's also few chips that would remotely entertain my wife, but Fat Tire was her thing our pre kid life. Necessito.
Harlequin @HQ
Everyone talks about half/quarter/eighth pies. I think I enjoy them, but I love using the like colors here. On top of that, if I do a pure top 10 sets all time for me, I'm noticing a trend. I love the bright, fun, colorful inlays and designs.
(just missing frac now)
Knollwoods -
@72o
Again, colorful, fun, fantastic. Easy HoF, and it was made by a fellow sample appreciator!
Motswari Lodge - @Perthmike
I'd have a hard time moving this out of my top 3, maybe? This for me is what Rosie's Bayou is for most (which I still love! but most people have that as one of their absolute top untouchables). This is the one where I love the theme, the colors, chips, story behind it, color matching, gradient, and differing images, not a damn thing missing.
The Music Shack - @chipjoker
Similar situation to the Motswaris, awesome story behind these and such a great job done building it all around the set, especially with including the plaque/high hand/dealer.

Last edited: