I will try to you to resume my attempt to make my own label.
Sorry for my poor english.
I have bought a brother scan n cut, a machine to cut what you want. It scan your page and with a software you can choose what you want to cut.
With brother scan n cut it s easy ot obtain perfect fit labels.
I wanted to make my own label cause i really want foil label and i can t found someone to make it. So i decide to make them by my own.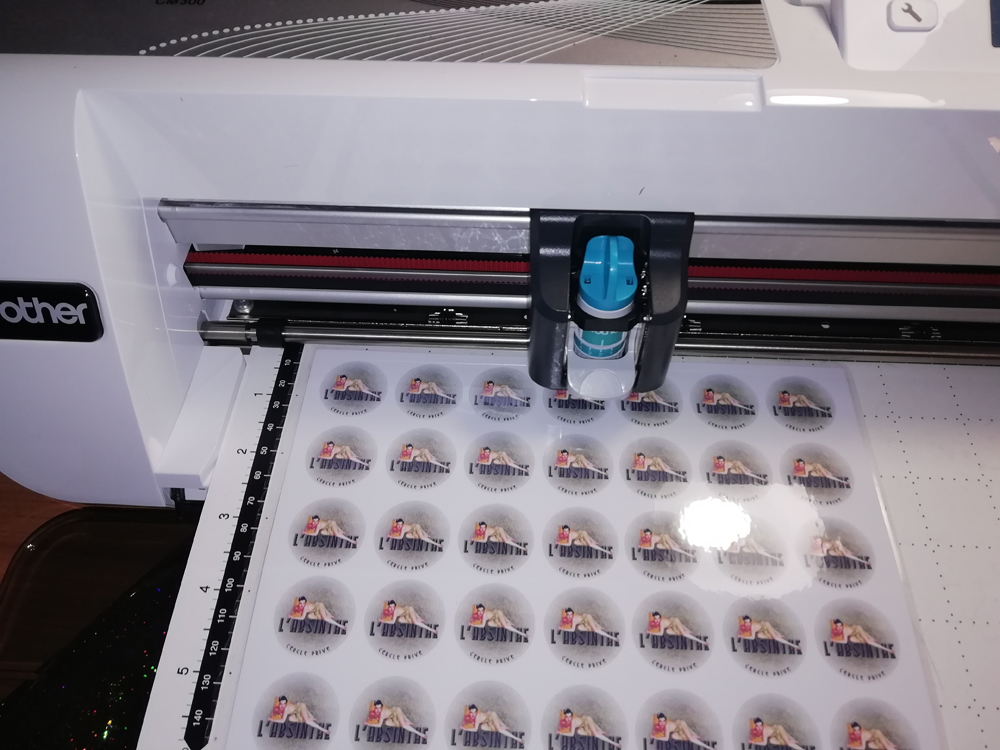 One of my first problem was to get labels at the exact size. With the scan n cut it s easy. Cut precision is above 0.2mm (0.007 inch). may be more.
After print the label, i needed to make some test to found the perfect cuting depth. No problem, with the scan n cut.
The process:
1 - print labels
2 - use a laminator to protect the label.
we obtain a 4 layer page.
1 under laminater layer
2 labels paper support
3 labels
4 over laminated layer
3 - scan the page
4 - add motif to cut where you want. Circle, square and paulson labels forms are included.
You can use autodetection if you want but with my first labels it was not possible without adding a black circle around my design.
The machine cut the layer 4 and 3, not the 1 and 2 so labels are rally easy to take off.
The result is very good in my opinion, it need a lot of time to found the good setting, but when you found them, process is enough fast.
The goal was to print foil labels on those paper mostly for a BG custom chip set.
Sadly my inkjet printer can t print on them, so i will buy quick a color laser jet printer to go on my test.
The scan n cut cut those paper too without any problem.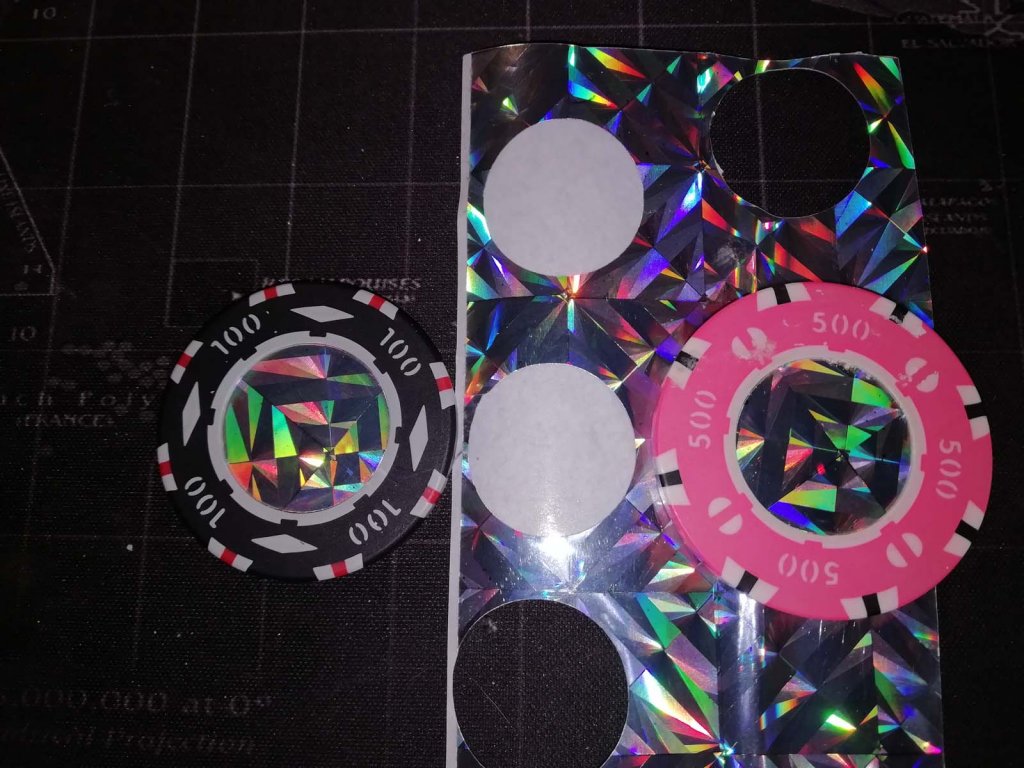 Next step will be to try laser color print on foil paper and see what will happen.
I m happy to share this crazy experience, hopping it can help ...
Conclusion, do his own label is possible, with a great result, but it need a lot of time and a lot of patience.
So if you are not as mad as me
, you should to ask to gear
.
Last edited: