I'm ordering som stuff from
MPC
and thought I'd add a few decks of custom cards to go together with my custom CPC chips. Is there anything particular I should be careful about (other than perfect symmetry)?
Some notes:
I'd like'em to be simple casino style, as it is supposed to be a fictive casino.
I'd like to go with a golden-ish color, for obvious reasons; I don't think I need to have two colors (or do I?); What CMYK should I use to represent gold, but still be readable?
Here is a first mockup, any comments & suggestions are welcome. If you happen to have a nice background for me (vector), I'd appreciate alternative options.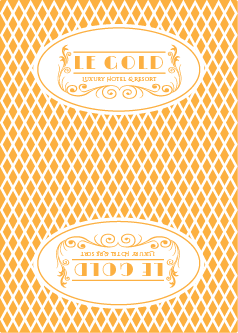 Last edited: