I previously posted a 60" round poker table build a little over a year ago and was ready to build something new and different. Apologies if I shouldn't post this in the Poker Table section but when researching this build I came across some PCF threads from a while ago on some craps tables, plus I don't know if a Craps Table Forum exists that is as good as this site is for content.
Anyways, I have always liked the game of craps but only ever could play in Vegas when I went probably every 4ish years, so had to relearn every time. After a recent Tunica trip where all we did was play craps I waned to learn more about the game and be able to change up our normal poker night to include craps at times. So I built a table with inspiration from a person on Etsy selling them. I didn't want to spend what they were selling for so figured since I am some what handy I could build one for less than half the cost. It cost me $826 for material and supplies.
Here it is….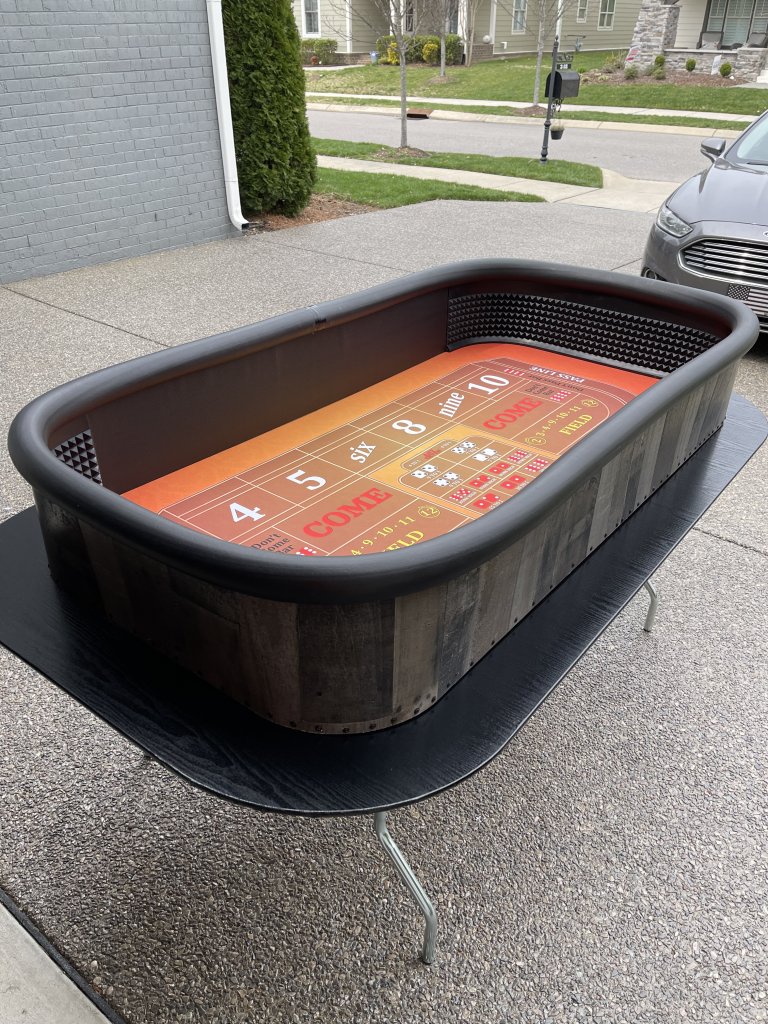 The build…..
I used 3/4" birch for the playing surface and 1/2" for the base. I should have used 3/4" for base as well but I want to keep weight down. The base is 7'x4' and the playing area is 6'x3'. The base has a ledge for chip racks and drinks. All the supplies came from casinosupply.com.
I roughly laid out my plans in CAD first cause that is how my mind works and I do CAD for a living.
Building….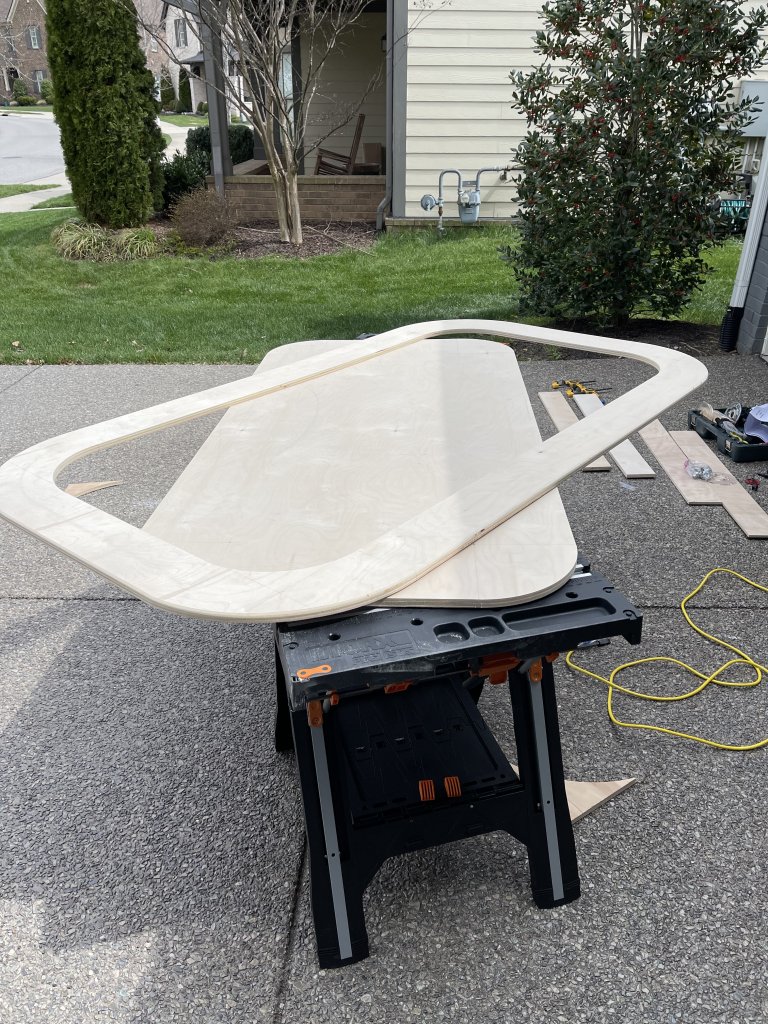 The outer piece above sitting on the playing surface I ended up discarding, I had an idea to use it if I wanted to go a little different direction but decided to keep it simple.
Underlayment (same stuff as Poker table arm rest) and craps layout.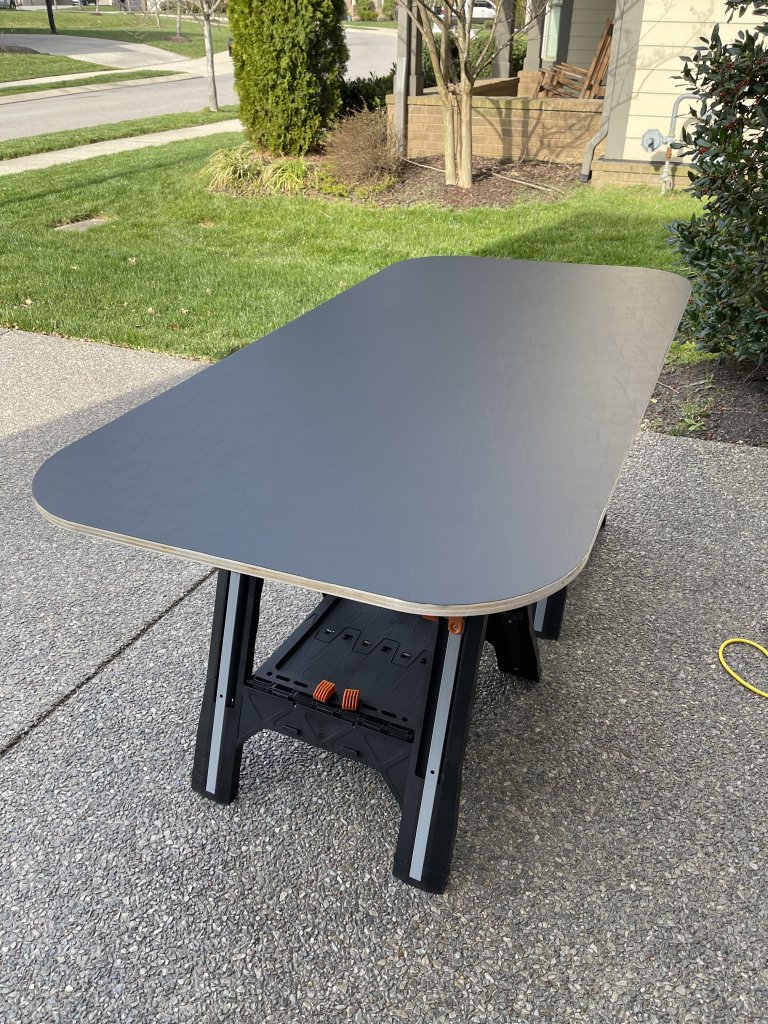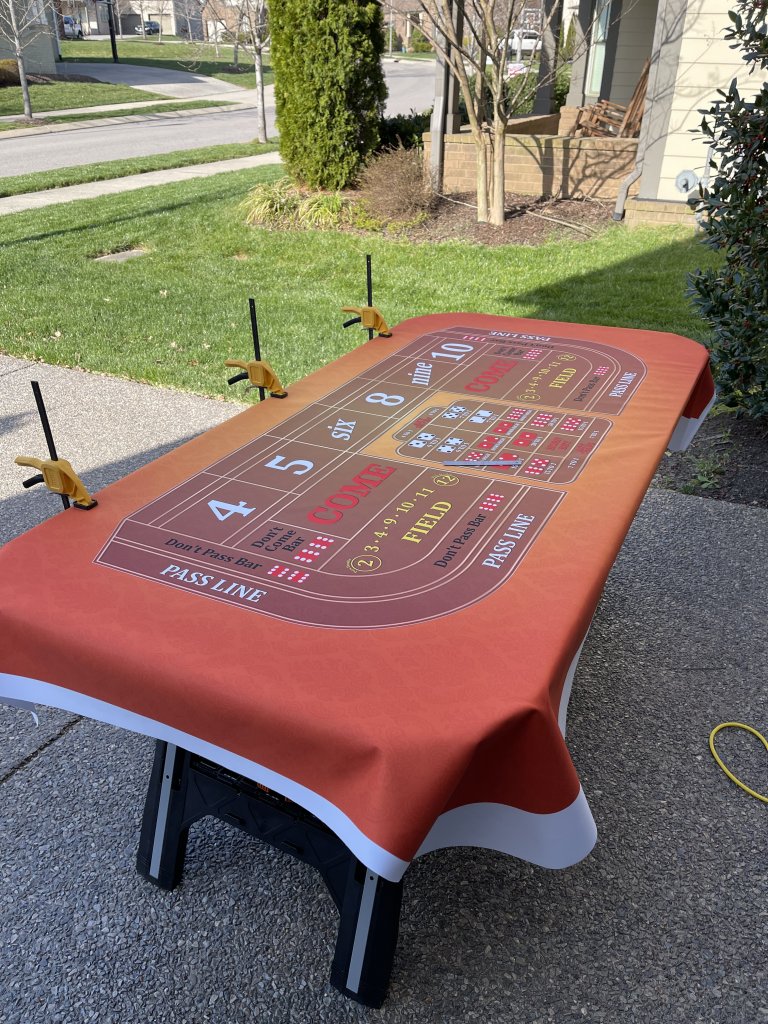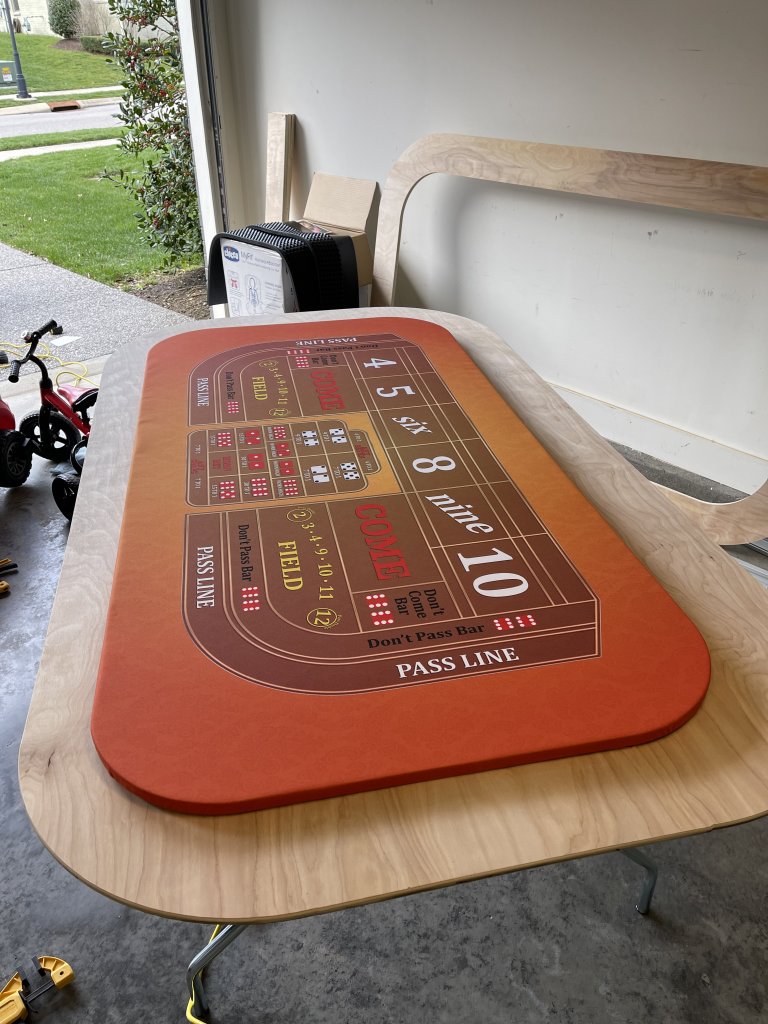 The next part was the wall and what I was most concerned about constructing cause I really didn't know what I was doing. I found this panel board that had a design on it that was .139" thick and it seemed like it would bend pretty easy. Well it bent around my 8" radius corners but it was not easy. I didn't do any kerf cuts cause I never did that before and wasn't sure if it would work. I didn't wet it because its panel board and the fabric surface was already on so that would probably get wet and water stain. So I just used brute strength and c-clamps . It ended up turning about pretty well.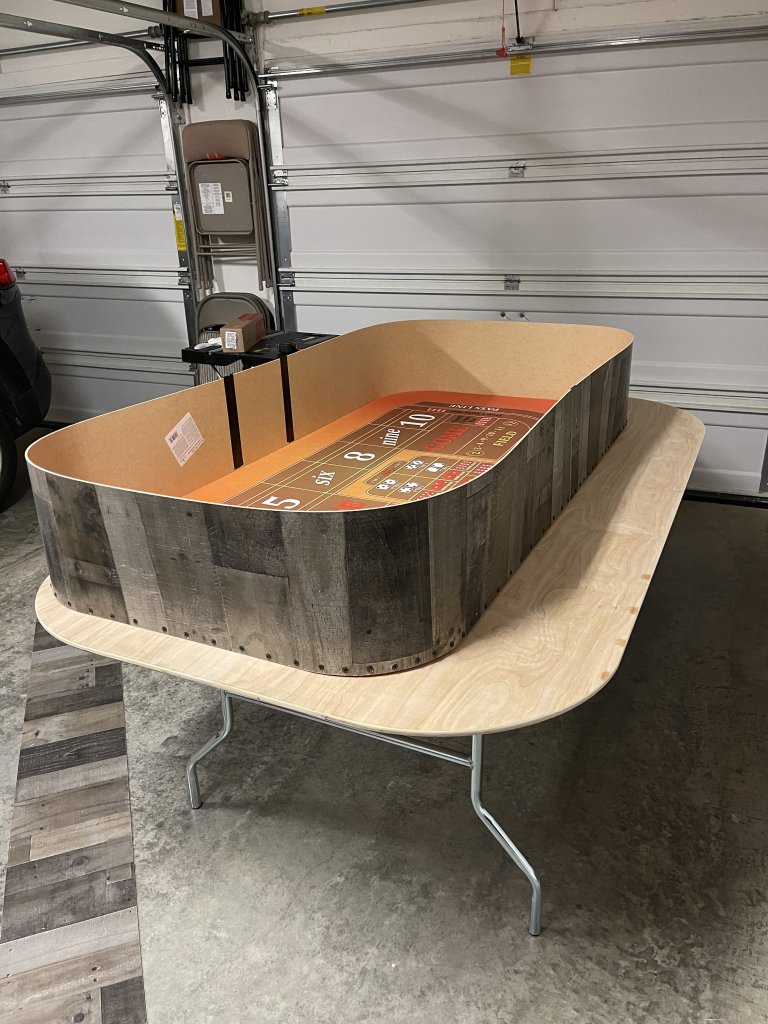 I forgot to take pictures of installing the pyramid backing but I used contact cement on both the rubber and the wood and it stuck no problem. For the long straight padding I used some tool chest padding (found at Lowes) and gorilla glue spray.
The rail just lays on the wall and I was not sure how to get the 2 ends to mate, I tried using gorilla glue but that didn't really work and I was getting some drippage, I just used electrical tape and that worked, not supper happy about it but I was ready to be finished.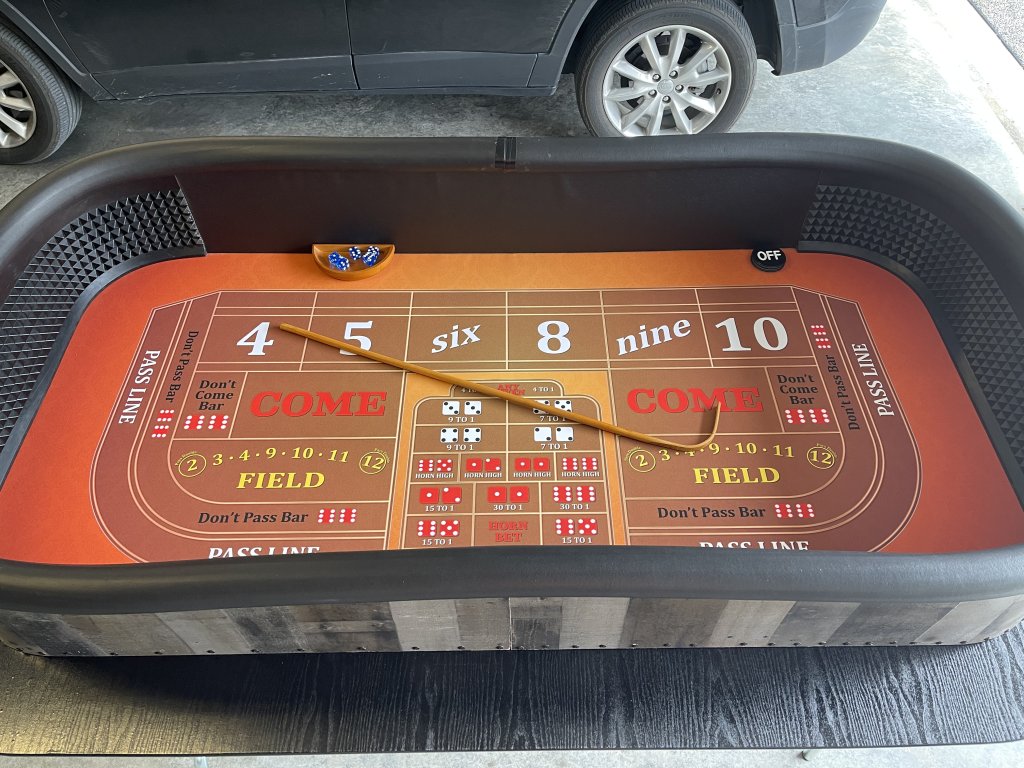 I hope this helps anyone here that is looking for build a portable craps table. If you want more details on the build just let me know.