Joined

Dec 26, 2020
Messages

658
Reaction score

1,086
Location
Happy Thanksgiving All!
Can't stand parades and have some time to kill before the real Thanksgiving festivities of eating and football kick off so help me make some poor financial decisions.
I have been contemplating a custom CPC set for some time and have finally committed to pulling the trigger. Here is the draft I am currently sitting on. Denominations would be .05, .25, 1, 5, 20. Least sure of the 20 but looking to open the can of worms for feedback on everything.
Inspiration:
.05: Martini Racing colorway
.25: Ace's $3 and Mapes 5
1: Gulf racing colorway and some similar CPC custom's I've seen but can't find at the moment
5: Pick Hobson
20: Wanted Lavender? Was going to be Canary base for an Irish Mike $500 based design but not sure I'm happy with those colors.
Current Draft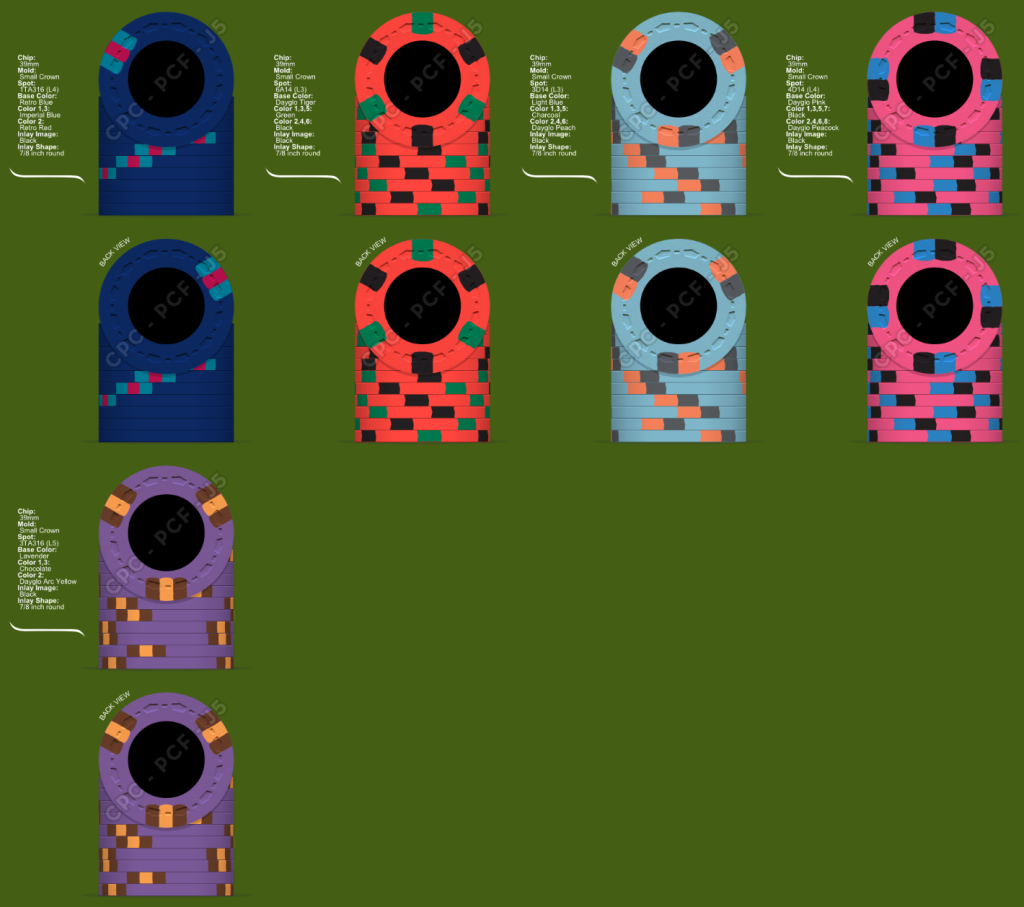 Additional iterations I've played with for other ideas/ feedback:
5
4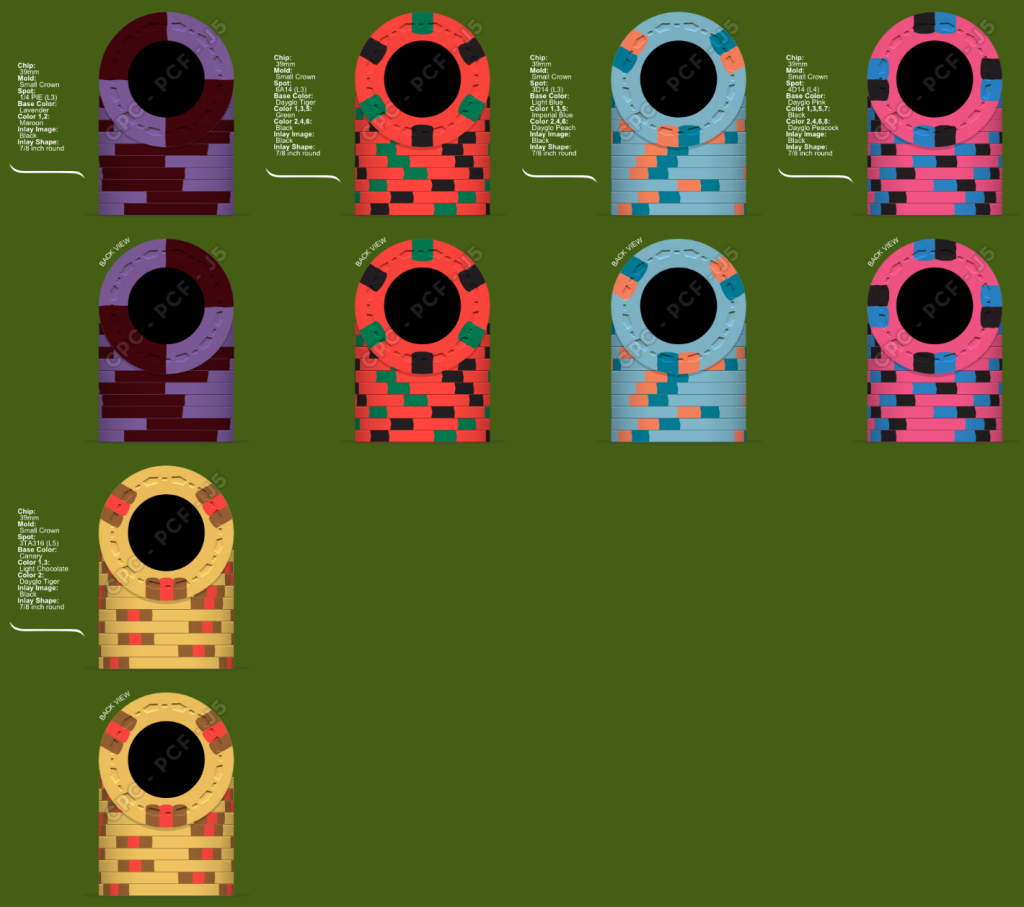 3



2



1