Joined

Dec 8, 2019
Messages

146
Reaction score

237
Location
I got this Small tourney set up for grabs if anyone is interested. All the chips are CPC A-Mold blanks with
@Gear
black JACK Cincy tournament labels. It's small set but awesome colors. These have never been played, some have been ruffled. Some of the labels weren't put on perfect. The wife insisted on helping put them on…. 408 total chips with Jack labels.
Quantities w/ labels:
25-100
100-100
500-48
1000-60
5000-40
25K-20
100K-20
500K-20
Extras no labels:
25 green-20
100 black-20
1000 yeller-20
5000 orange-9
25000 Red-80
Blue Pats club 1's-100
100K Red-24
I'm in the process of finishing all the labels right now. The 500,000 chips will be last and could either be the quarter moon or the blue chips with pink spots. If someone wants these and would like the blue chips to be the 500ks instead of the quarter moon blue/whites I'm cool with swapping them out.
$400 and willing to take cash and trade. Be able to ship next week. $625 for every A mold chip in the pics. Thanks!
Note: 2nd pic of edge spots has the quarter moon and Blue chips to show edge mark comparison. Only one barrel available in set per buyers selection.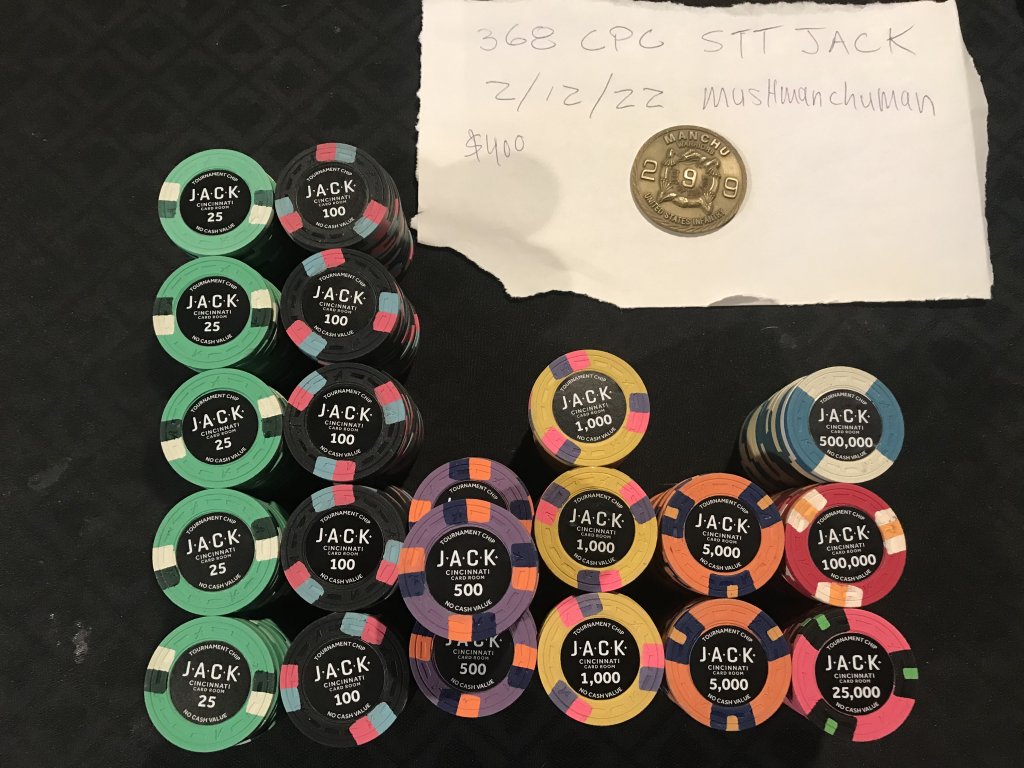 Edit: the original picture has some other chips mixed in. The 20 red 100k's are all the same in the set. Red/white/yellow. The 20 orange 5ks have ONE labeled chip that has the other, black edge spot…. I broke that chip in a fit of rage for no reason…
I believe these are the same orange color but I'm color blind so, yeah.
Last edited: