Two Pair
Supporting Member
Joined

Dec 13, 2019
Messages

477
Reaction score

838
Location
I have the following up for trade:
Aurora cardroom 1s:
Cleaned and flattened by me, these are in okay condition, some still have dirt on them, there are flea bites, they have some color variation. 59 chips total. They are a robins egg blue. From a lot on ebay I bought for the 20s. HS somewhat worn but all readable. Ask for more pics. NFS at the moment.
Aurora cardroom 5s:
Similar condition to the ones. Some have been left in the sun and the orange detail is faded. There are flea bites. A few nicks and chips. They look good oiled. HS somewhat worn. Ask for more pics. 57 chips total. NFS at the moment.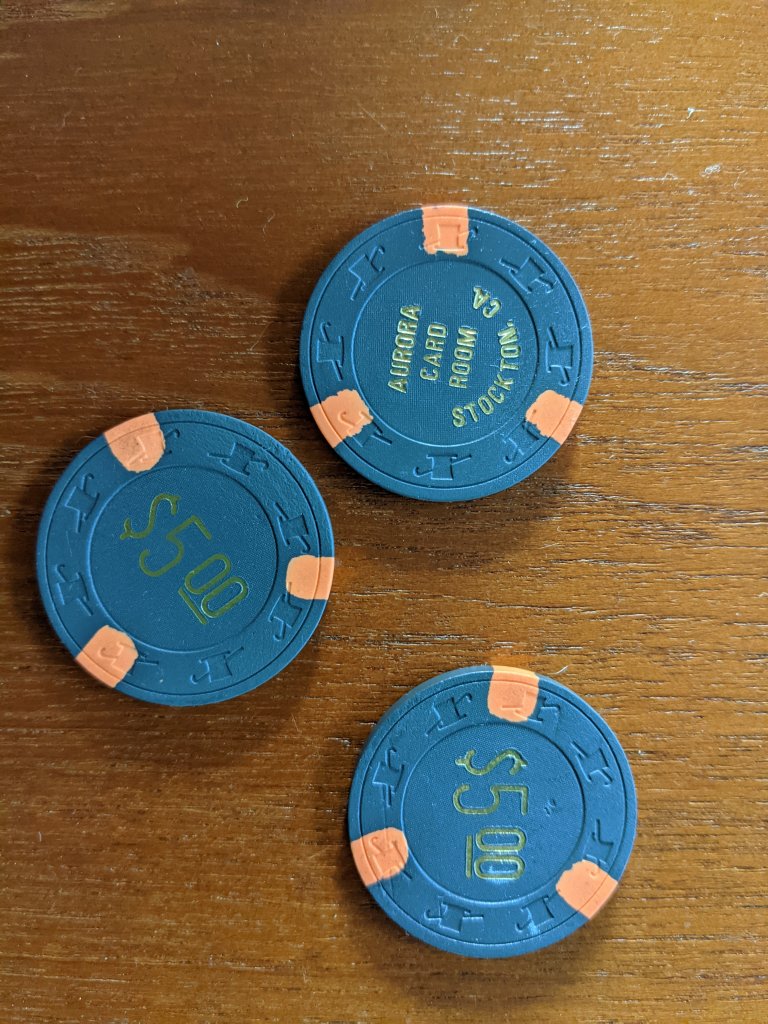 Aurora card room 20s:
Mint, cleaned and flattened and oiled by me. 34 chips total. NFS
Gamblers spree action 5s:
Have 2, one has a discoloration of the inlay on one side. Otherwise these are in good shape with sharp edges- could use a light cleaning. NFS. 2 chips total.
2 available for trade only
Nevada landing: 50c.fracs, sharp edges,. Purple, some color variation. 1 rack. NFS.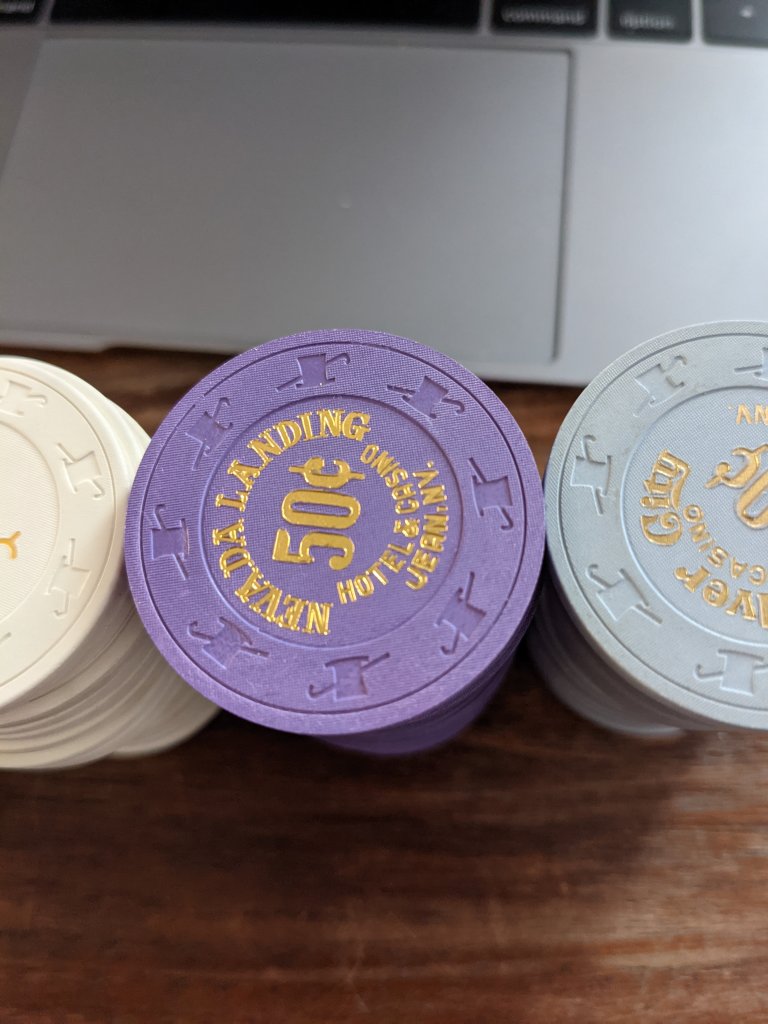 Hyatt Tahoe HS 1s: Used, but in great condition. 1-3 racks for trading. sharp edges. NFS.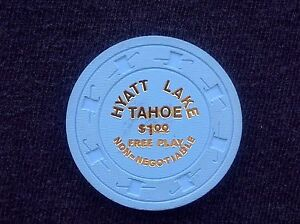 picture stolen from ebay-talk to my lawyer
Kings casino 50c chips. 1 rack. Dead mint. NFS
Kings casino 25c rack. Dead mint. NFS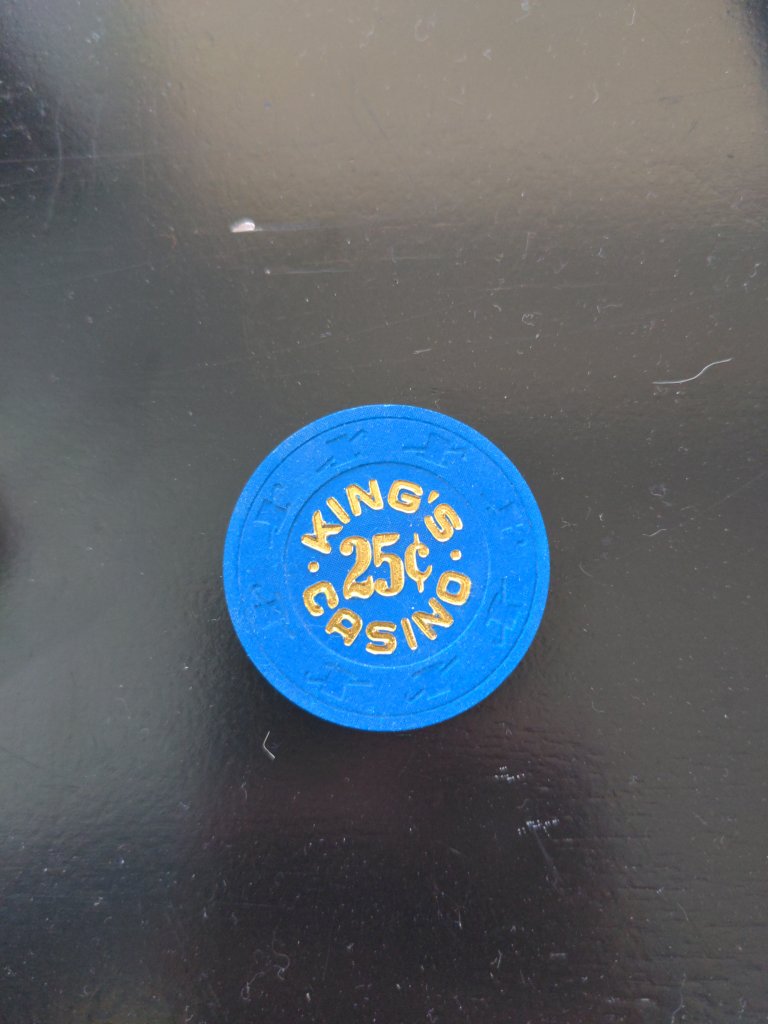 I am looking for:
Arc yellow Hot stamp fracs (50c or 25c)
Hot pink hot stamp fracs (25c or 50c)
$20 or $25 Hot stamps (of the cool variety)
Hot stamp snappers
SEXY white Hot stamp hundreds (think HP, etc)
Kings international 20s (beige)
Sams town 1s - mint
Also open to three way trades with
@John Conor
: PCA secondaries 5-500 + PNY 1s (correct me if i'm wrong)
Pm me with offers!