Joined

Oct 29, 2014
Messages

4,260
Reaction score

6,572
After some prodding, I decided to post this thread since I'd never done an official one on this set before (design started in Oct 2017). I love how these turned out!
When I hit upon the idea for this vintage set it was tough to narrow it down to chips that had inlay elements that would adapt well to my theme, spot and color combos that were historical but also coordinate with each other, and that originated from historic Vegas casinos. I reviewed tons of chips from these, and more:
Aladdin
Binion's
Carousel
Ceasar's
Dunes
Flamingo
Four Queens
Golden Gate
Hacienda
Horseshoe Club
Mint
Nevada Club
Sahara
Sands
Stardust
Thunderbird
Tropicana
It turns out there was actually a $5 Ceasars Palace chip on the H-mold so that sold me on the mold.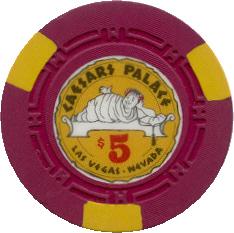 Once I had made my choices,
@gmunny
was very kind in sending scans of the rare chips these would be based on. Many thanks!
@Johnny5
did his usual impeccable work on the mock-ups adjusting font and image issues. The $25 Dunes image was particularly tough to clean up. (I will post a mock-up later if I get permission). John is always great to work with.
@David Spragg
was incredibly helpful with the history and design of the original chips. His ideas added touches that I would have missed.
INLAYS
Tropicana 50c - The original TRK inlays were applied randomly. For my set we decided to align the inlays with the vertical seam.
Horseshoe Club $1 - The Horshu mold versions had spots at 3:00 and 9:00 as do these. After some cajoling by friends I decided on this chip to imitate Benny Binion's; I imagine J5 was amused when I was sending black & white selfies to work from.
Caesars Palace $5 - I went with a later house mold version in order to use the more complex spots. CPC also suggested they be coin-aligned (also done on the $25 Dunes chip) where one side has the inlay spots at 10:00, 2:00, and 6:00 o'clock and the reverse is 12:00, 4:00, and 8:00.
Dunes $25 - Also coin-aligned.
del webb's Mint $100 - cog inlay. At
@David Spragg
's suggestion, I went with spot locations of the originals (1:30, 4:30, 7:30, 10:30) rather than the remakes which had noon, 3:00, 6:00, and 9:00.
SPOT combos/colors
H-mold, 7/8" round inlays.
50c - 1/4-pie DG Pink, DG Yellow
$1 - 212 regular white / black
$5 - 3DSA18 red / dg green, dg saturn
$25 - 3D14 green / pink, arc yellow
$100 - 4TA181418 black / lavender, light blue
BREAKDOWN (1800 chips)
50c x 100
$1 x 600
$5 x 800
$25 x 200
$100 x 100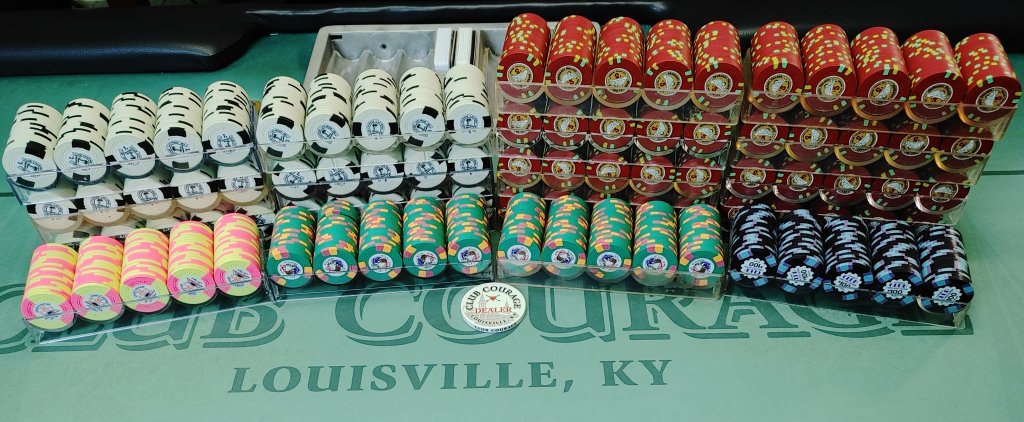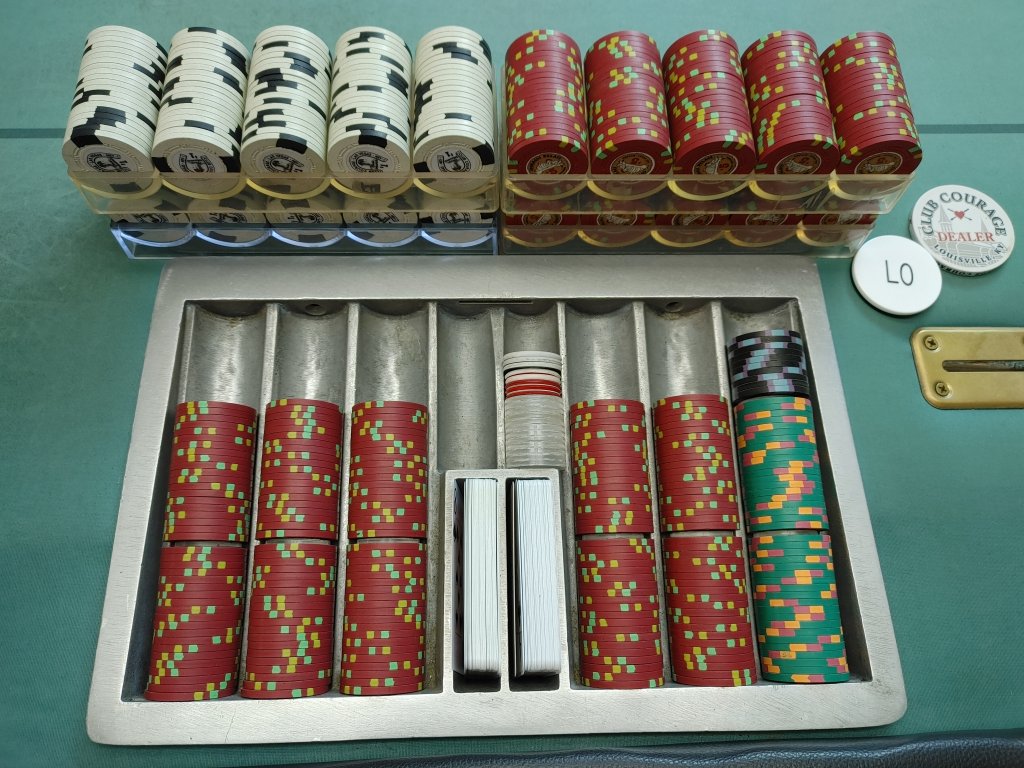 Last edited: