Straight
Supporting Member
Joined

Dec 23, 2020
Messages

933
Reaction score

842
Location
AUCTION ENDS ON

Feb 22, 2021
AUCTION ENDS AT

12:00 PM Eastern Time
STARTING BID

$50
MINIMUM BID INCREMENT

$5
PAYMENTS ACCEPTED

PayPal F&F
PayPal G&S
Venmo
SHIPPING TERMS

Winner Pays
SHIPS VIA

USPS Small Flat Rate Box
AUCTION GUIDELINES

The highest bid at the closing time listed above will win. If there is a bid within 5 minutes of closing time (original or extended closing time), the closing time will be extended by five minutes. A bid at the closing time is NOT a valid bid. Because seconds are not displayed on post timestamps, these examples will be used as a reference.
No Reserve. The Starting Bid of this auction will be treated as the Reserve Price.
Bids must be placed in whole US dollars, using numbers in minimum increments as stated above. (bids using images or spelled out numbers are not valid)
All bids are to be placed openly in this thread. No bids via Private Message/Convo.
The seller reserves the right to edit the listing to clarify statements or correct any errors.
Once a valid bid is made, the auction can not be cancelled. Bid edits and/or retractions are not permitted. Violations of this rule will result in discipline at the discretion of PCF Admins and/or Moderators.
PCF (its Owner, Admins, and Moderators) are not responsible for any actions or outcomes that take place in this auction.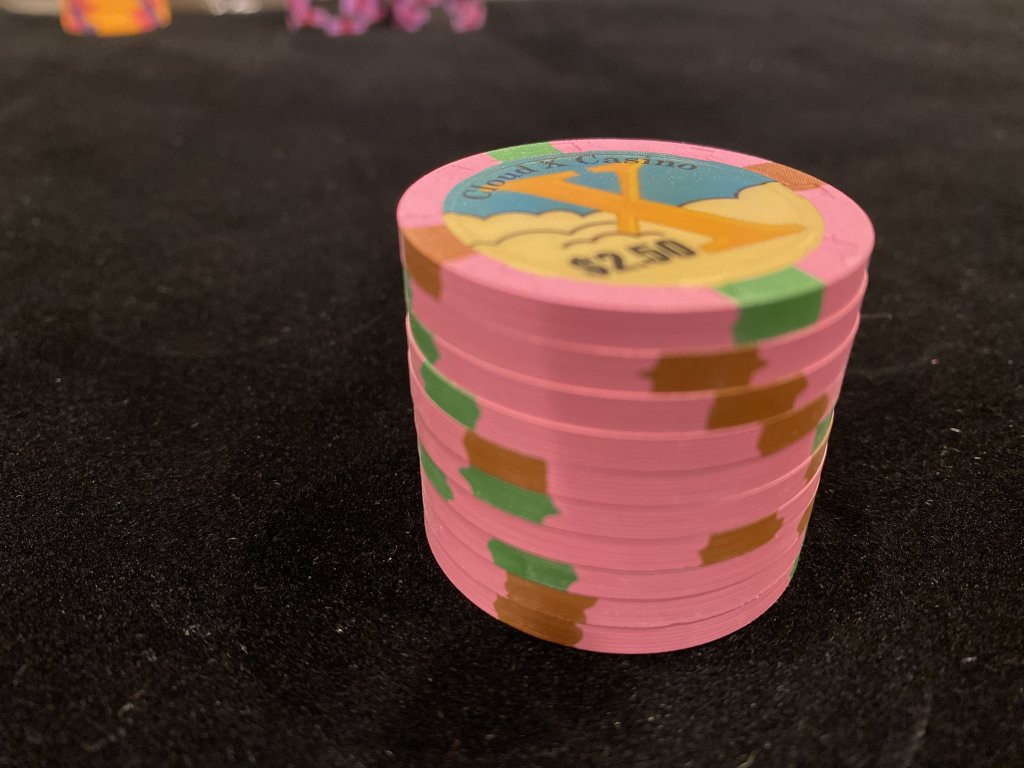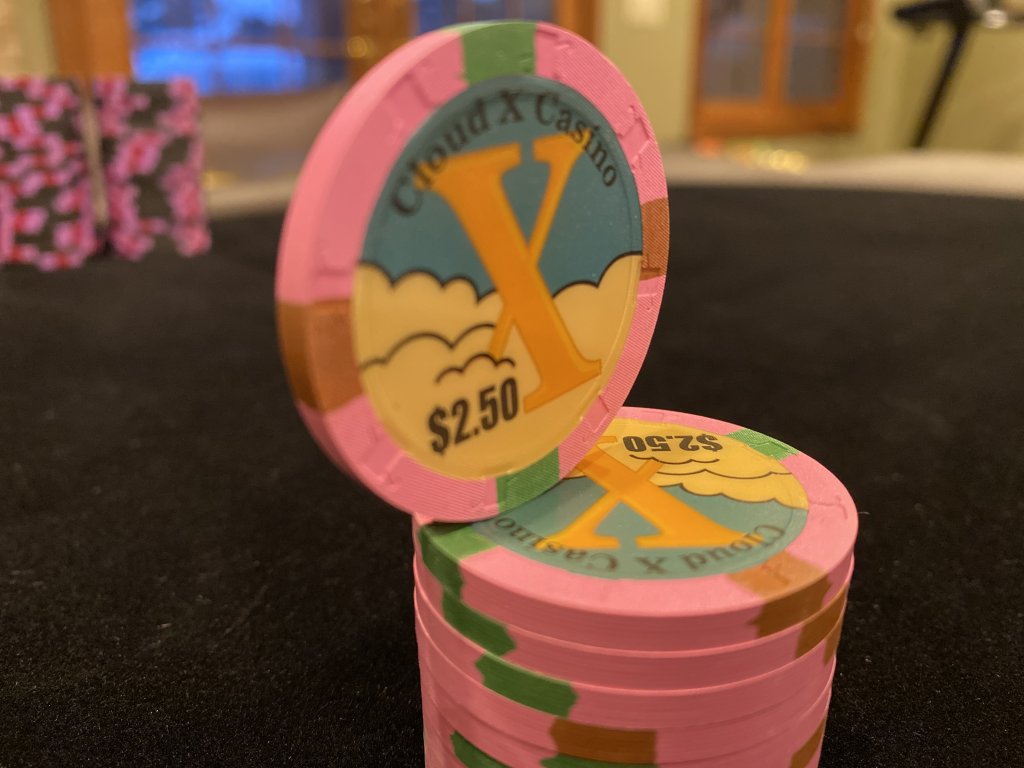 In fact I purchased them from the former owner of what I read is a Bahamas catamaran that had a questionable existence and was basically a floating casino for degen gamblers before there were so many casinos in the Bahamas.
Supposedly this collection are all that exist. While I don't have enough to "flood the market" I do have a good collection. The owner supposedly kept these as a "Momento" and they are all that exist. He assured me in the unlikely event any more turned up he'd contact me. I've kept my sale to basically a sampler of the set. Some express hate for their design some love them. I love them and will share some of them to support my chip addiction.
I assume there's enough lead in these to cause at least a brain cell or 2 to flutter!
I won't be offended if there's no bids and I will definitely share further denoms.
EDIT***** They are mint in the box from birth at Paulson and never played. And Edit!!! ***This Auction is for 10 Only Chips I pictured the barrel for weight and then forgot to reference it!!
Thanks for at least looking.
Last edited: