I'm only selling as one lot. These cards are never going to be put in play by me or are duplicates of what I already have.
For sale in this lot are two set ups of bridge size, regular index Kem WSOP 2011 cards. They are in very good shape with ever so slight warping. No jokers but the cards are blemish free:
One set up of well used, faded Modiano bridge size, regular (larger than regular index but smaller than jumbo) index cards:
One brand new, sealed deck of the very hard to find Angel poker size, regular index cards.
And lastly one brand new set up (still in the paper band) of Gemaco Bridge size, jumbo index borderless circle back cards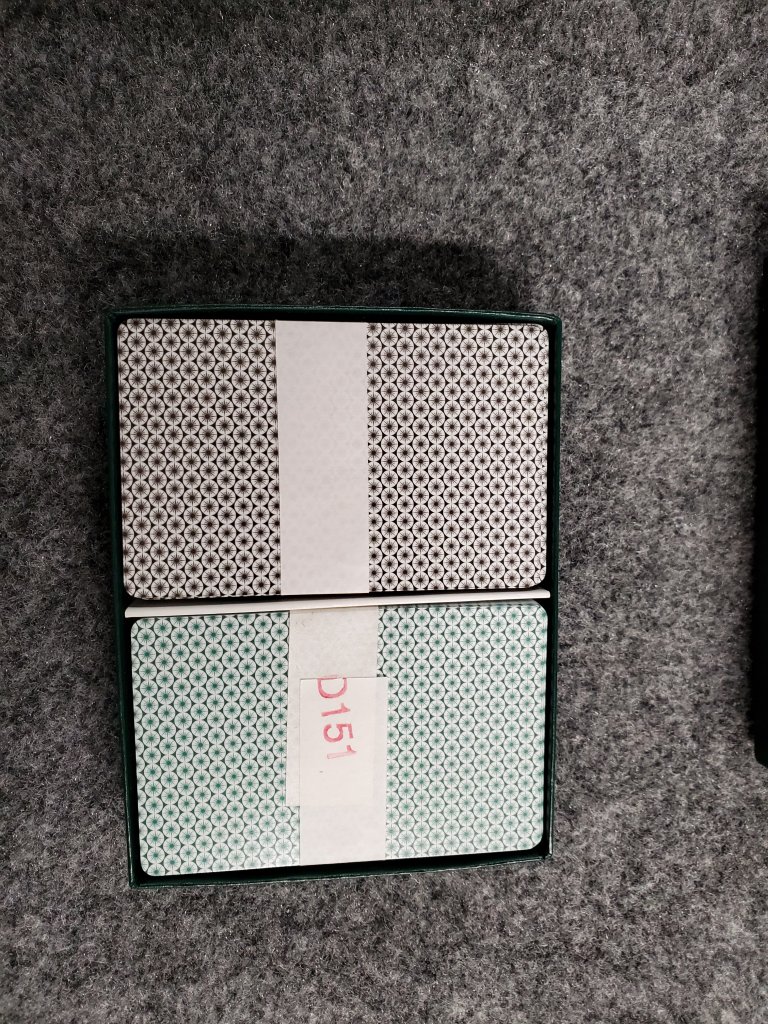 I have a good idea of the worth of the Gemaco set up and the Angel set up, but I honestly have no clue about what the KEM and ModiaNO set ups would be worth.
Let's call it
$85 shipped
in a USPS MFRB? If I am way off please let me know and I'll adjust accordingly. Looking to ship only to US addresses at this time due to shipping concerns with COVID. Payment via PPFF.
I'm willing to consider interesting trade offers as well if you have something in mind.
Thanks for looking!
Joe
Last edited: