I am selling my first Casino Paulson set.
I haven't seen the $100 or $25 for sale in this quantity, which are in great shape. Nice edges with few flea bites and all stand on edge.
The 1's and 5's are casino worn, but most of the 1's stand on edge. Some of the 5's standing on edge. Racks not included.
Total of 805 chips:
300 x $1
300 x $5
105 x $25
100 x $100
SOLD
Thanks for looking.
-NS-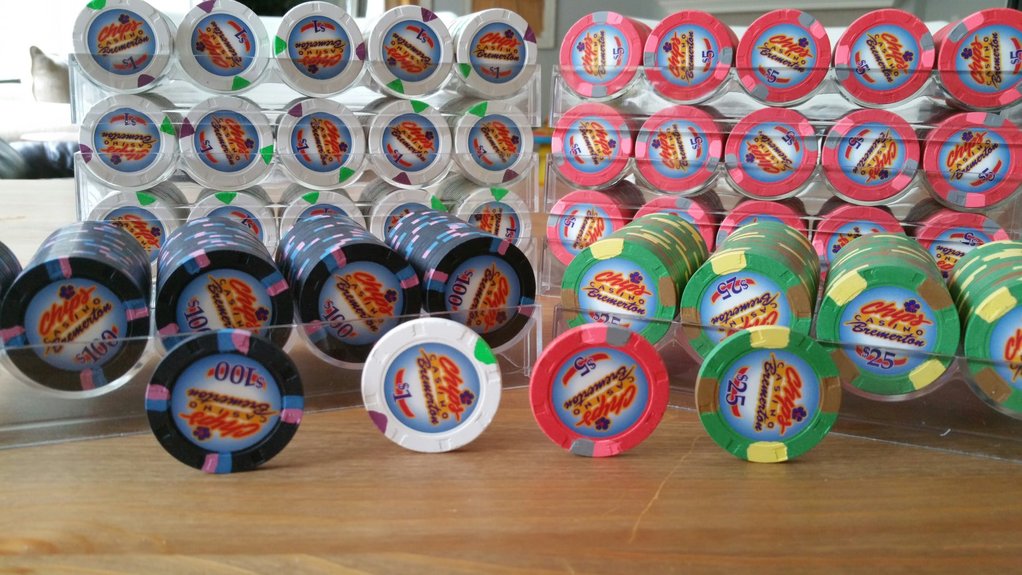 Last edited: