4 of a Kind
Site Vendor
Supporting Member
Joined

Nov 7, 2014
Messages

5,469
Reaction score

13,885
Location
CARDS MOLD- DIAMOND MOLD- TEXTURED NO MOLD Chips Group Buy
Close date: OCTOBER 3, 2023 12 noon
Limited to US buyers unless you have a US shipping address. This order will take approximately 60 days to arrive in the US after the order is placed. It will then be shipped out to you. Invoices will go out after your order is placed and must be paid by 10-03-2023.
If you are ordering 2000 or more chips I will be able to get it air shipped directly to you for a few more pennies per chip.
Prices:


Textured No-Mold
39 mm- $.34 each
43 mm- $.45 each
Cards Mold & Diamond Mold
39mm- $.40
43mm- $.45
Approximate reshipping costs:
25-200 chips- $10
225-825 chips- $17.50
850-1275 chips- $21.50
1300-1975 chips- $34
2000+- TBD
MUST ORDER IN MULTIPLES OF 25 PER DENOMINATION

Please edit your original post if you want to make changes. I will use the original post once I close this and send you an invoice.

Please place your order in the thread in the following format. I will follow up via PM.

Please state the name of the chip, the mold you want, then the denoms and count like this:

Starlight- Cards Mold:

$.25- 100
$1- 300
$5- 200

I am able to order your custom design as well with a 500 chip minimum order. Please PM me to discuss your custom order

I have multiple examples below. You can order any of my previous designs as well. Some only work on no-mold since they have a faux mold in the artwork.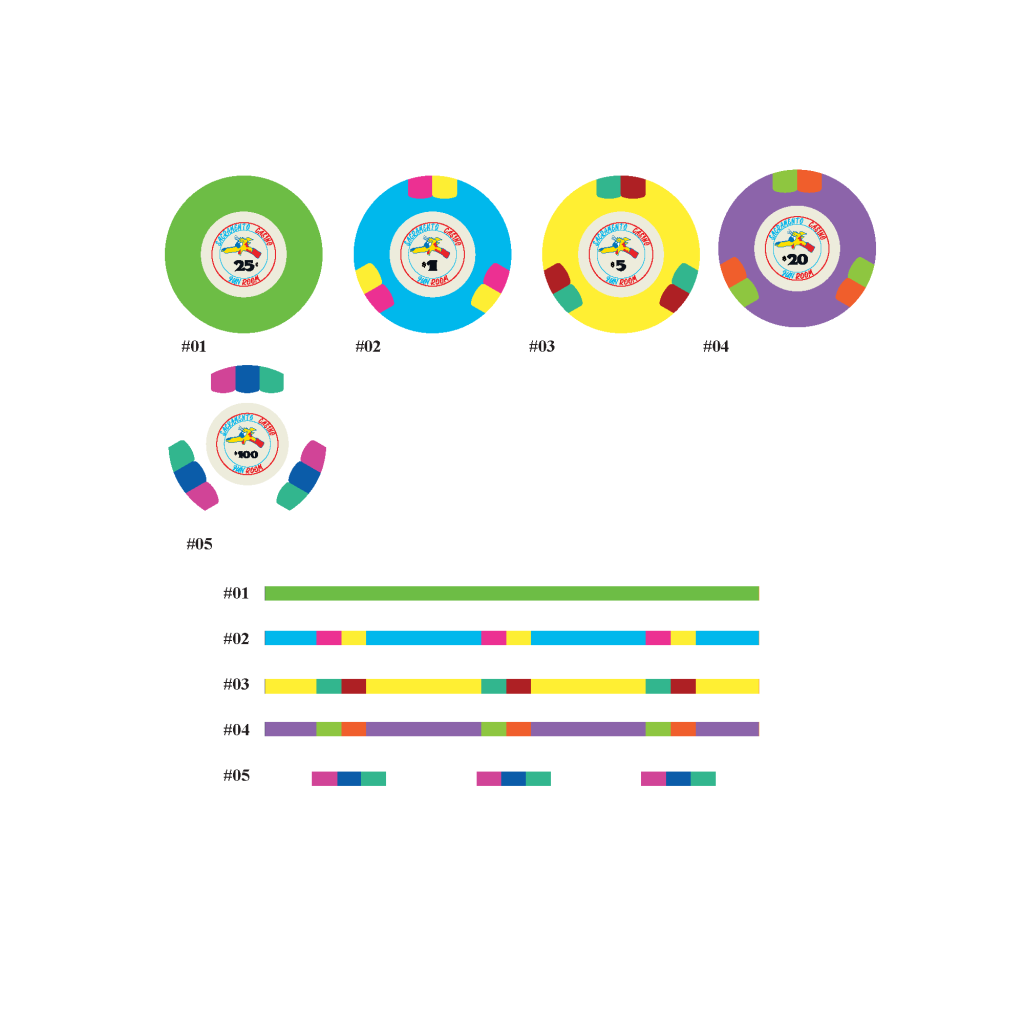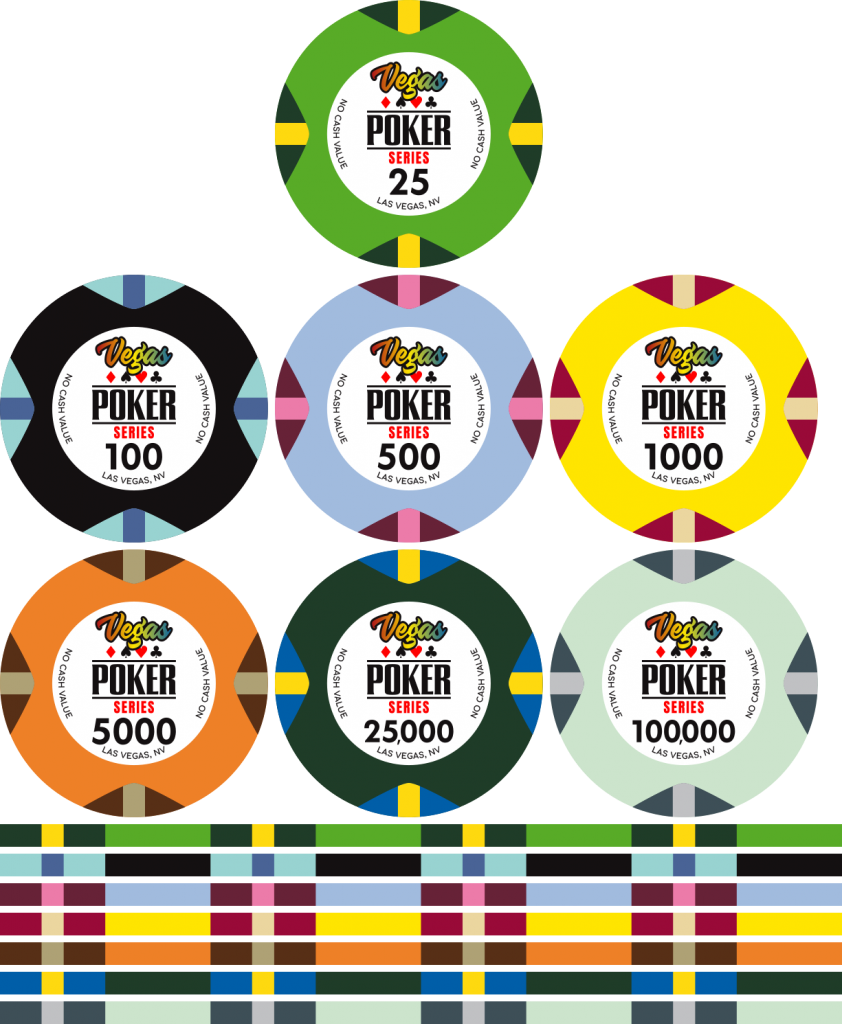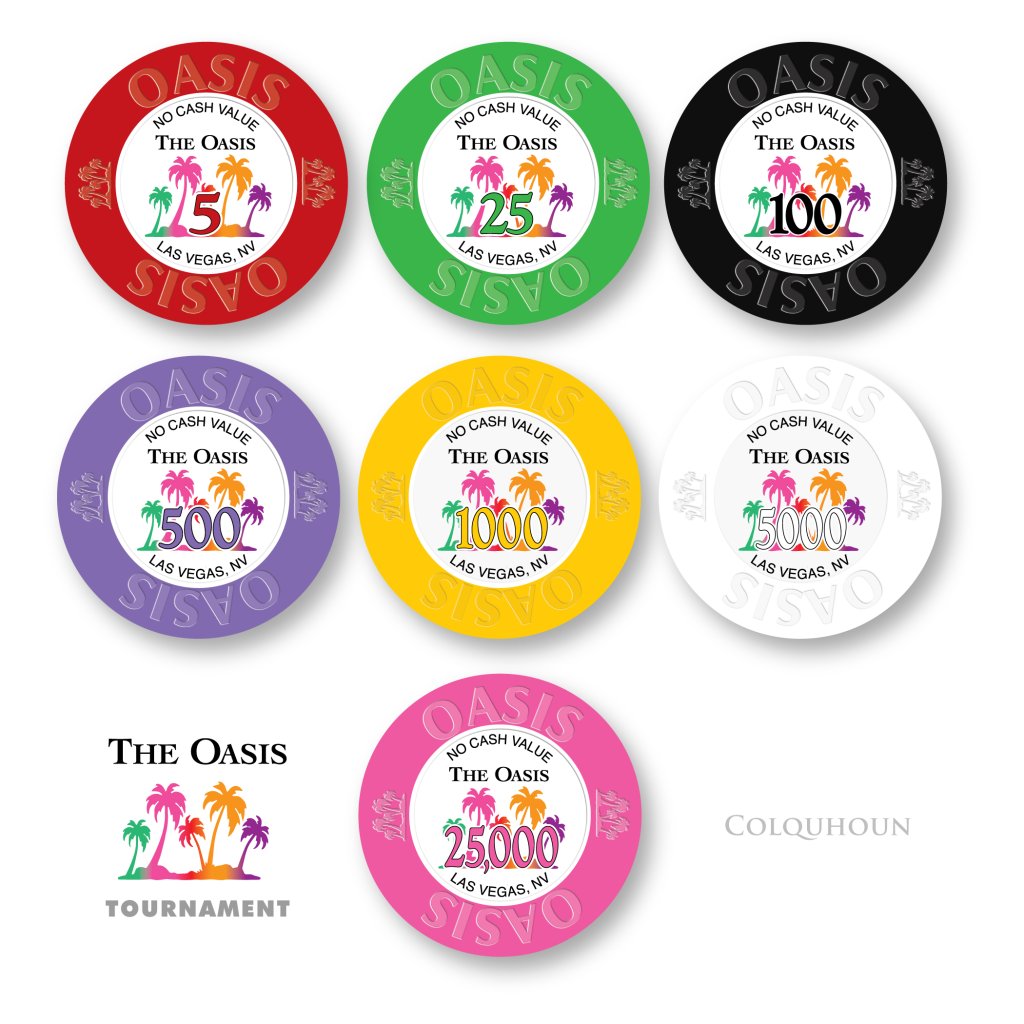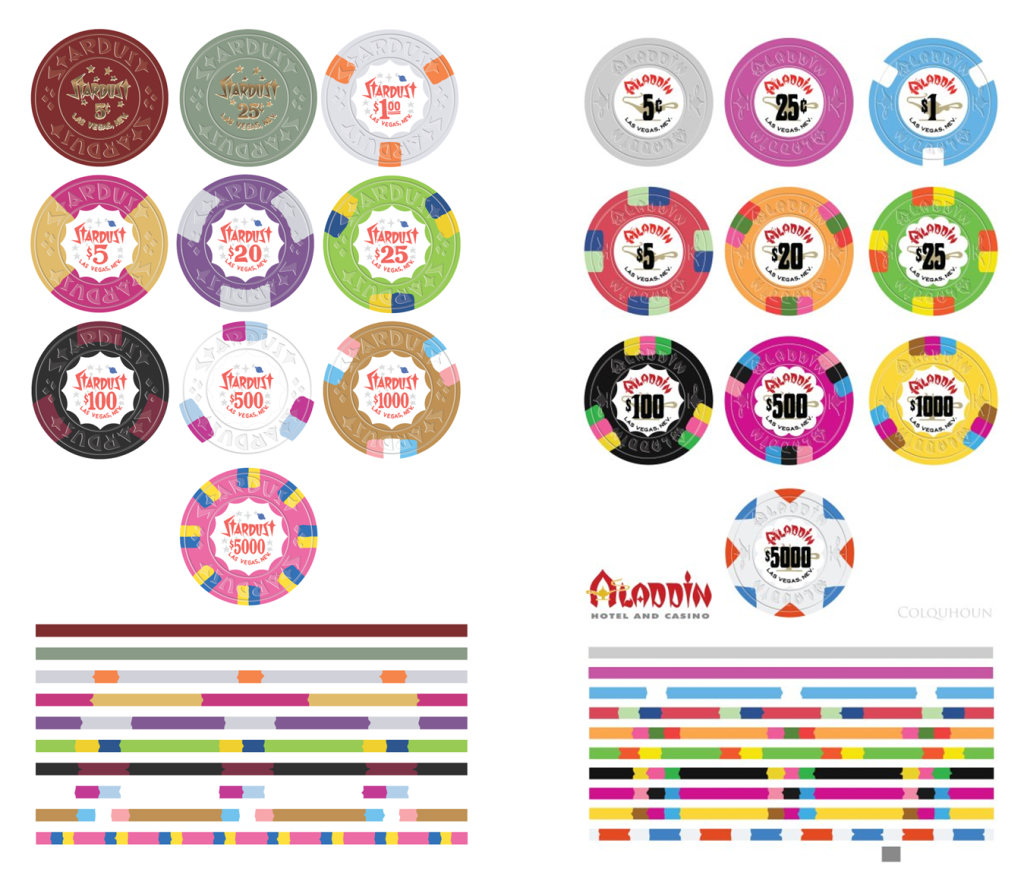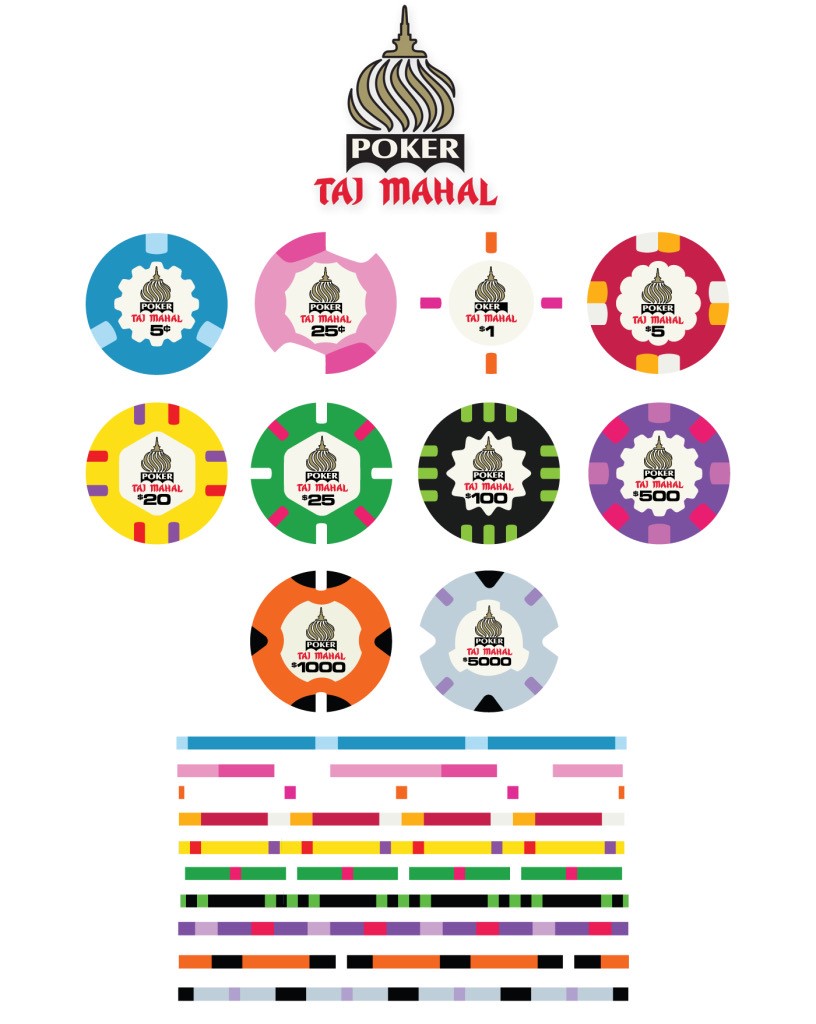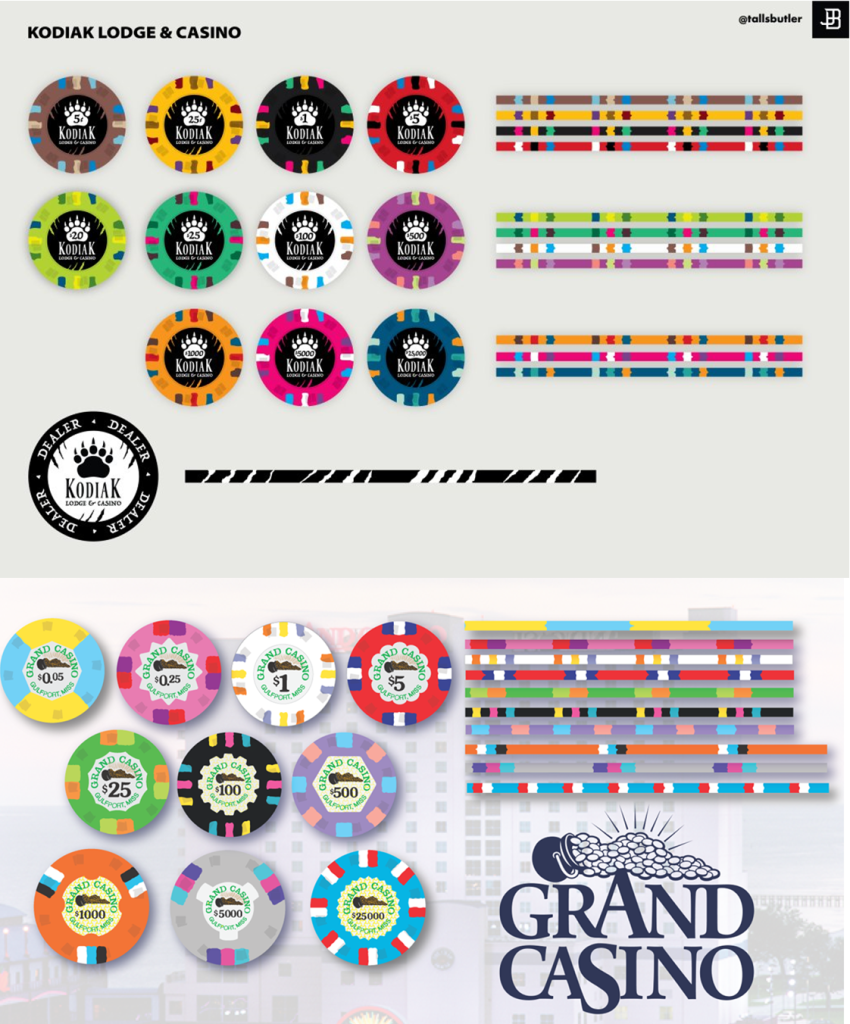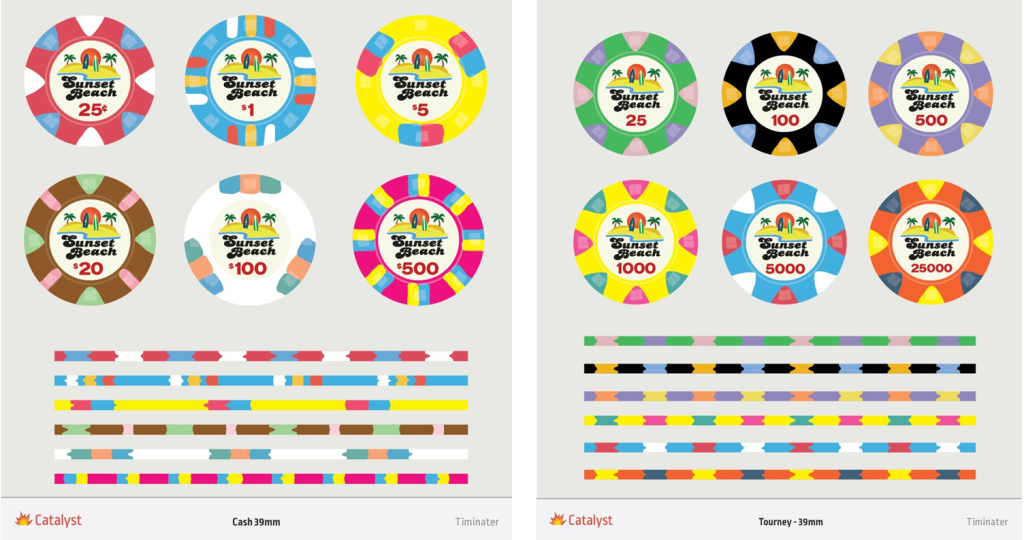 ​

You can add chips rack to your order and Broken Arrow Card setups.