I continue to purge my card collection.
Disclaimer
I recently recived my first negative feedback and would like to avoid it in the future. If you interested and need more photo or information, please ask.
KEM Casino Club Brown/Green, standard index bridge size, brand new. 30 EUR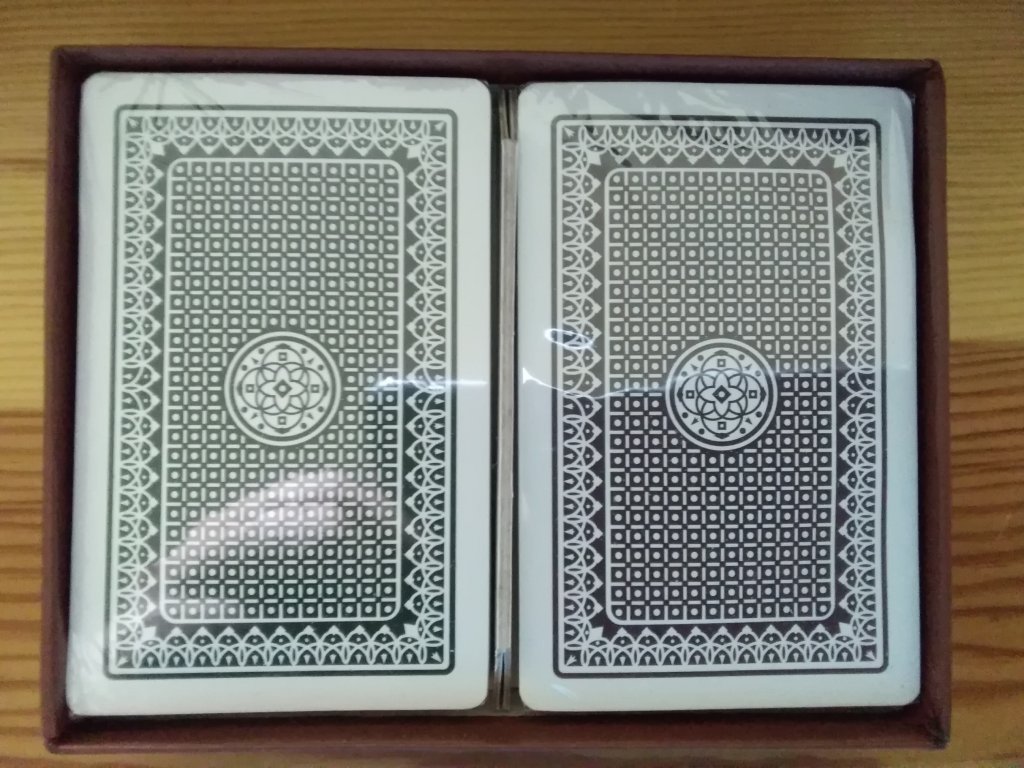 Set of KEM Casino Circle Back, jumbo index bridge size, blue/red. Blue deck is open and had about one orbit of game, red deck still in cello wrap. 25 EUR PENDING
KEM WPT Edition, standard index poker size, red/blue. Both decks are open but did not seen any game. Original plastic KEM box.
30 EUR SOLD
That would be perfect cards ever created if only they make tem in jumbo index. I am keeping my silver/black edition as they my first KEM ever bought.
KEM Poker Peek, jumbo and poker peek indexes bridge size, red/blue. Blue deck is open but never played, red deck still in cello wrap. You will not find them anywhere. 40 EUR PENDING
KEM Casino Circle Back, standard index bridge size, red/blue. I do not remember buying those. Cards are clearly used but in very good condition. 15 EUR
Shipping to EU and USA:
1 set registered mail 6 EUR
2 sets registered mail 10 EUR
cards are packed in protective envelope and buble cellophane,
if you wish to buy more than 2 sets let me know and I will find out price of shipping of your choice
Last edited: