Joined

May 29, 2017
Messages

356
Reaction score

334
Location
Hi guys,
Having to raise some funds, I offer here some Bud Jones stuff for a garage sale :
REDUCED PRICES - REDUCED PRICES - REDUCED PRICES !!!

IMPORTANT :
- All the price shown not include shipping costs.
- If several of the lots find American buyers, It is possible to operate a common shipment, this if someone proposes for the reship in USA. I did it with a Pcfer recently with the greatest success.
- Preferring a complet sale of a lot, I will wait before split them.
- Feel free to ask me for shipping costs.
Condado Plaza tournament base set: $25's and $500's are in uncirculated condition (with satin finish)
200x $25 + 158x $100 (black-white-pink) or 200x $100 (black-blue-red) + 148x $500
Price for set with black-white-pink $100's:
$475 $350 + $50 (shipping) - paypal F&F
SOLD
Price for set with black-blue-red $100's:
$500 $375 + $50 (shipping) - paypal F&F
SOLD
Condado Plaza $20's: 3 racks in used condition

Price:

$240

$180

+ $55 (shipping)

- paypal F&F
Intercontinental $500's: 1 rack in uncirculated condition (with satin finish)
Price:
$180 paypal F&F+ shipping

SOLD
Intercontinental $500's: 60 chips in used condition

Price:

$60

+ $40 (shipping)

- paypal F&F SOLD
Intercontinental $25's: 1 rack in uncirculated condition
Price:
$50 paypal F&F+ shipping

SOLD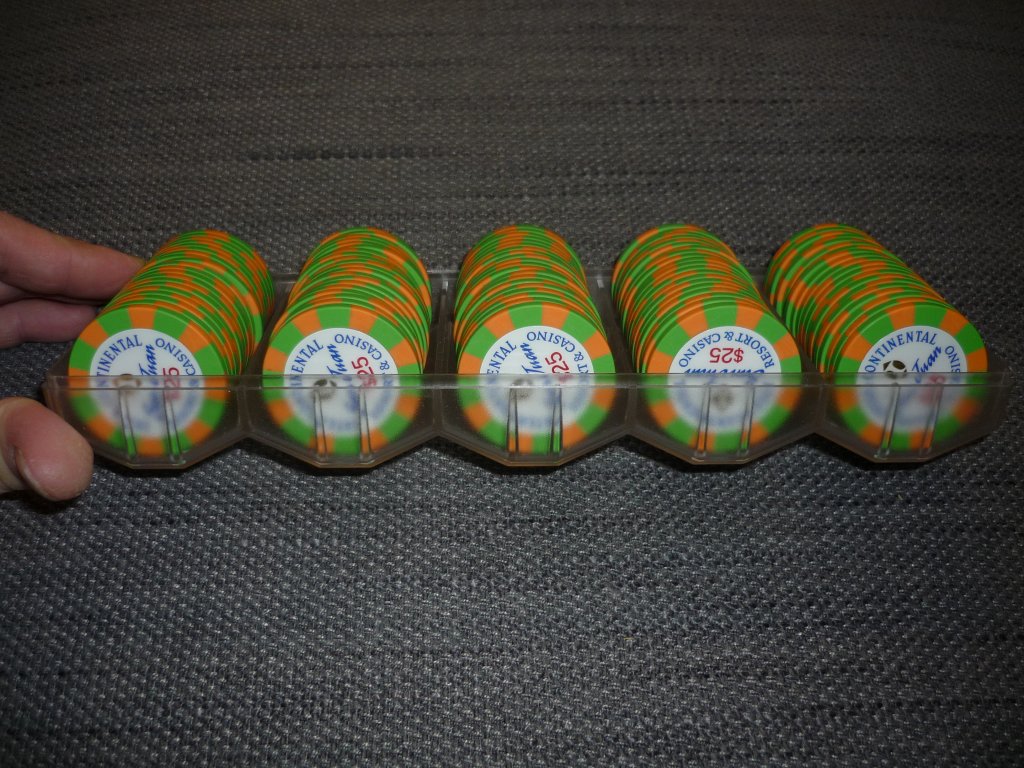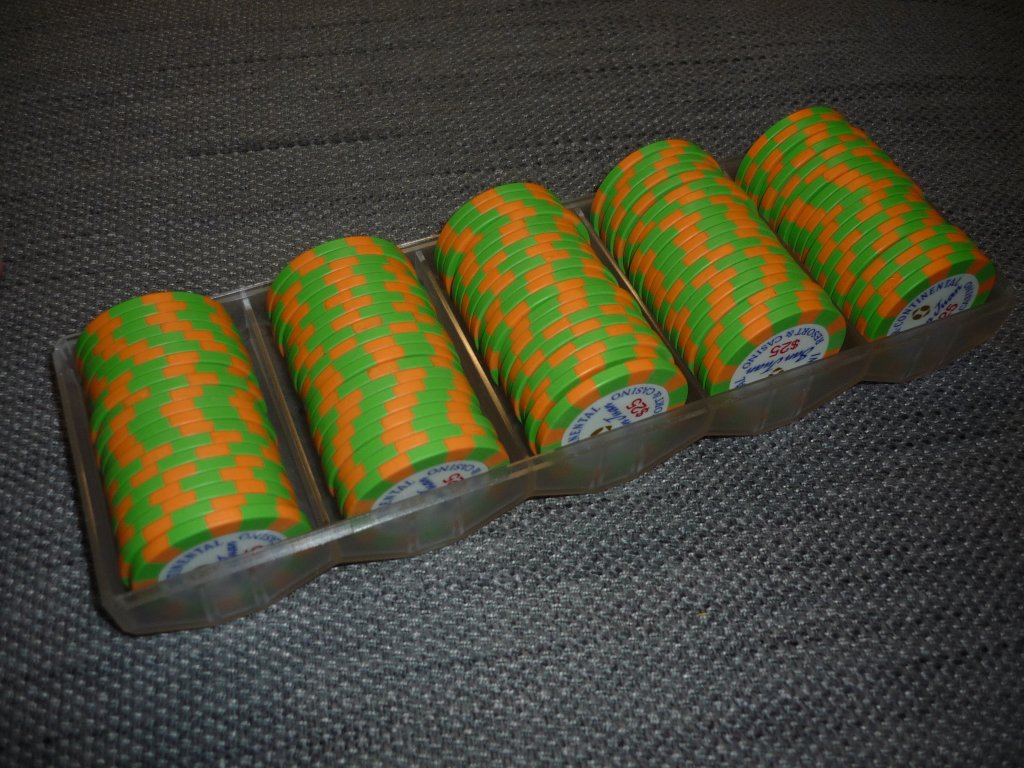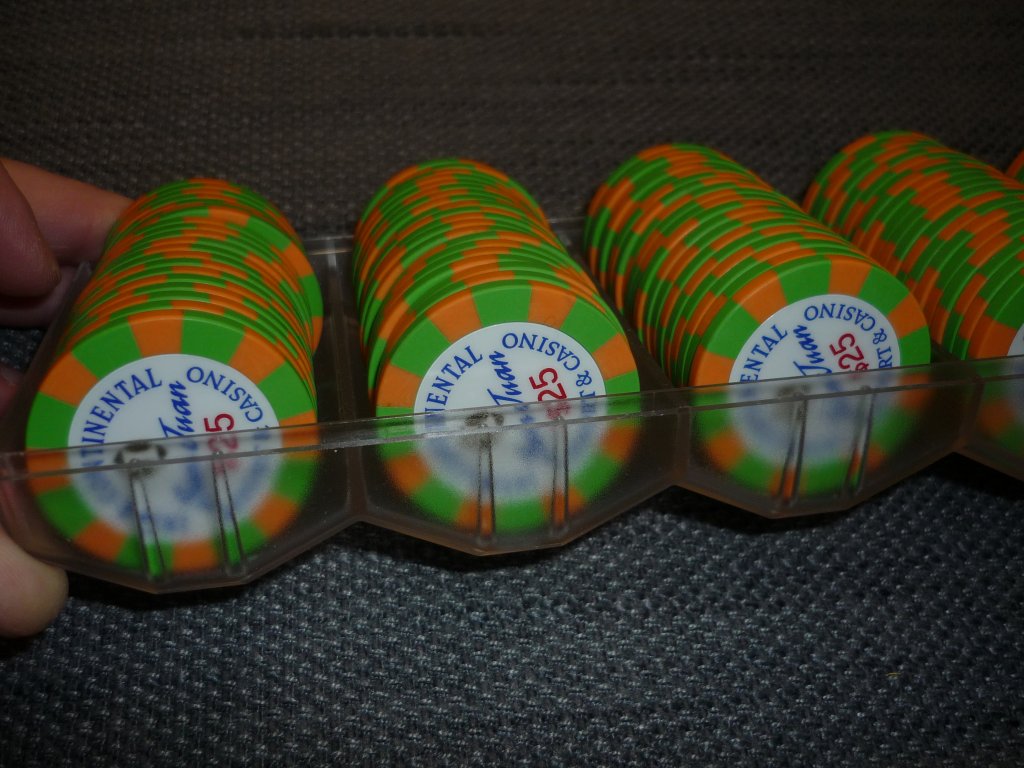 Last edited: