558 bright colored solids from the Western Hotel.
Must purchase all of one color or the whole lot. Preference will be given to the person who buys the whole lot.
Buyer pays shipping (prices do not include shipping).
ALL CHIPS ARE CASINO USED but will stand on edge. They have been ultrasonic cleaned (not all oiled; only the middle barrel on the Sherbet and Sea green are oiled), arcs and hot pinks need magic eraser cleaning. Middle chip of the Arcs and Pinks were cleaned to show the difference after magic eraser.
Please read the descriptions and look at the photos.

Arc Yellows and Hot Pinks show some warping (needs flattening) and color transfer, but they clean up with a magic eraser.

Whole lot $560 + shipping

92x Arc Yellow - G @ $1/chip ($92)
-Some warping and color transfer.​
154x Hot Pink - G @ $1/chip ($154)
-Some warping and color transfer.​
147x Shertbet Green ($172)
100x VG @ $1.25/chip ($125)​
47x G @ $1/chip ($47)​
165x Sea Green - VG @ $1.25/chip ($206.25)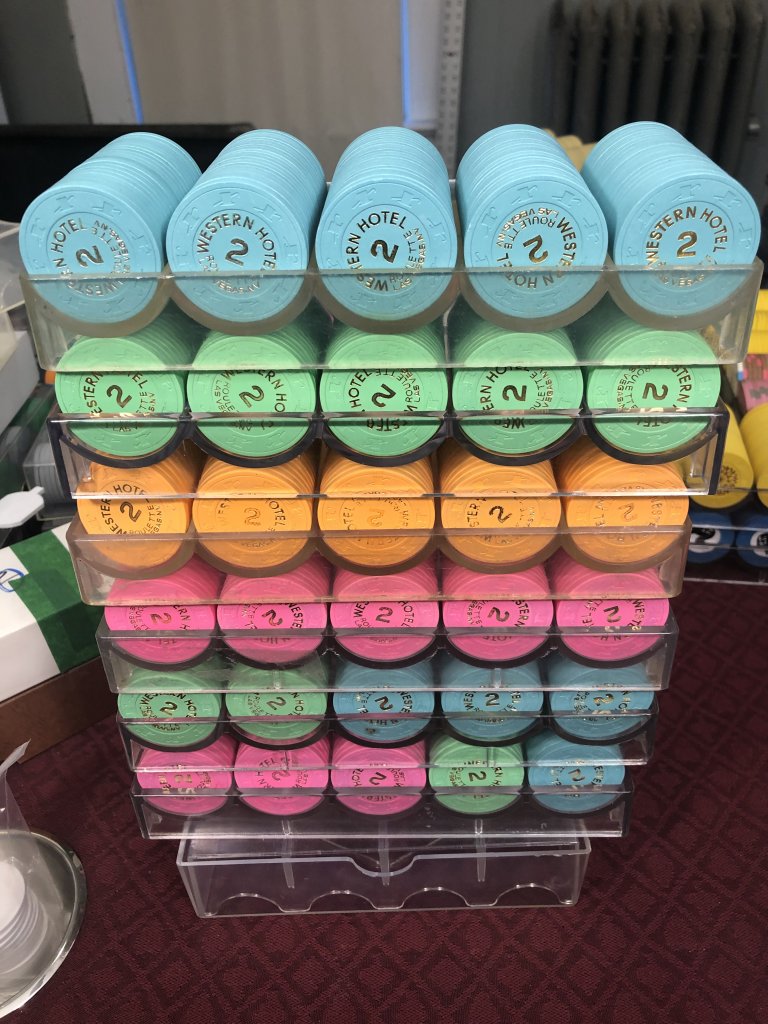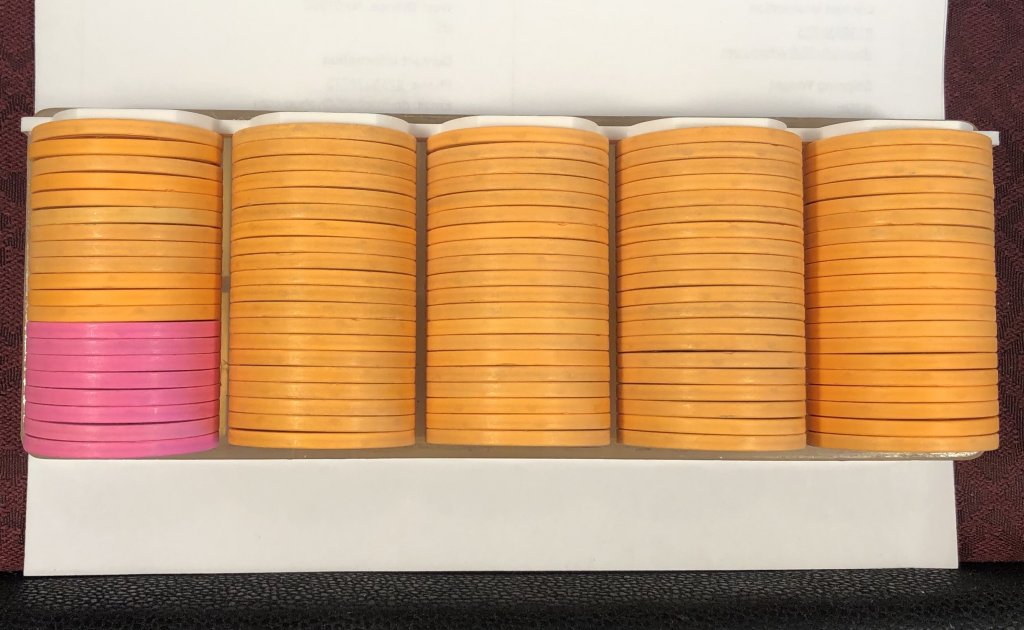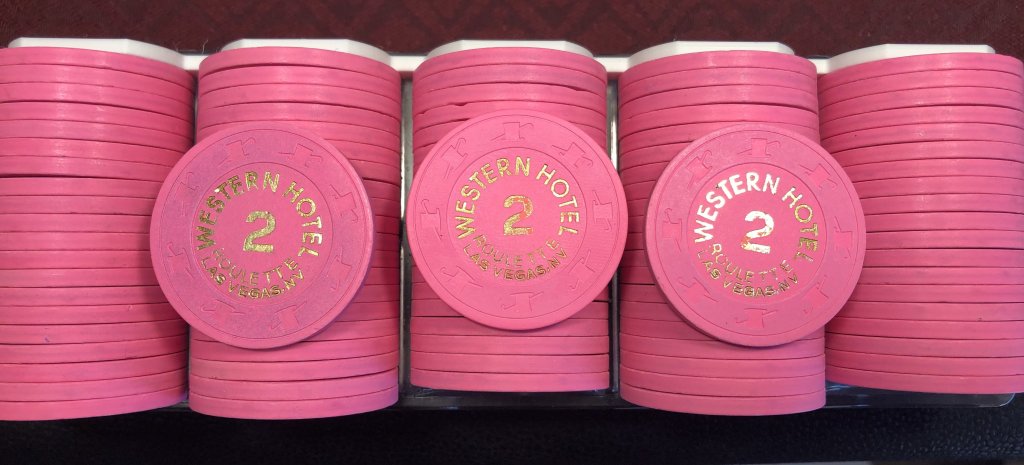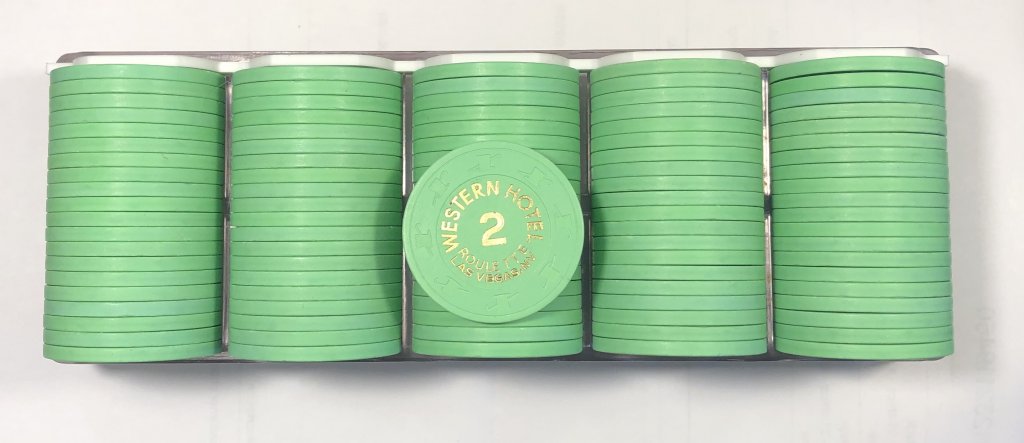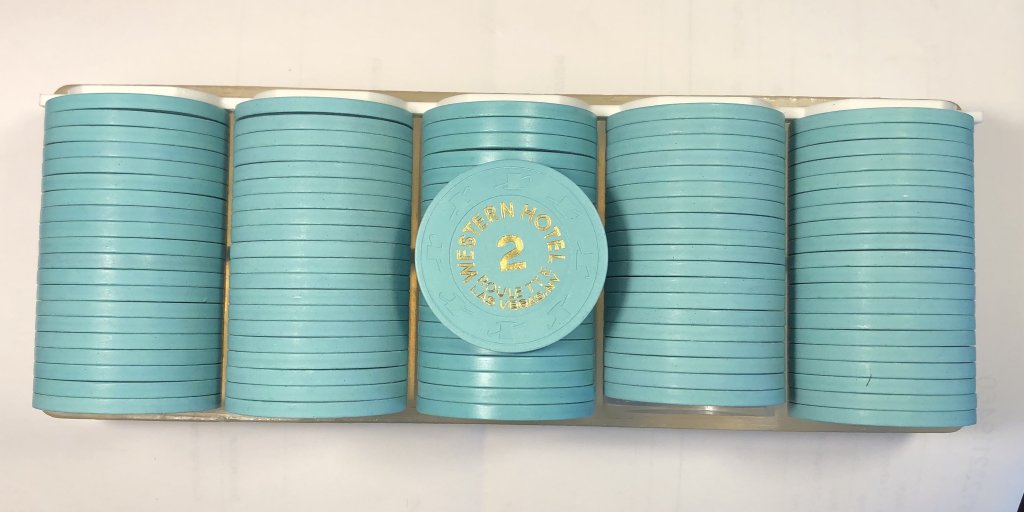 Last edited: