So I used to have this mixed THC set- some leaded, some not.
The $1s and $5s shown have since received implants and moved on to another set.
I've collected 2.5 racks of Empress Joliet sec $5 in used condition and am looking for more. Offering $2/chip and can go up to 5 racks total. I would like the brighter red version and would pay more for those but the less bright and lighter version is fine too (only 20% of my $5s are brighter).
Despite the secondary $25 being 11.2g/chip the color and spots just don't do it for me anymore especially if the $5 is getting less red. I came across some Aztar primary $25s recently that I think would be a better fit. Offering $350 or more for a rack depending on condition.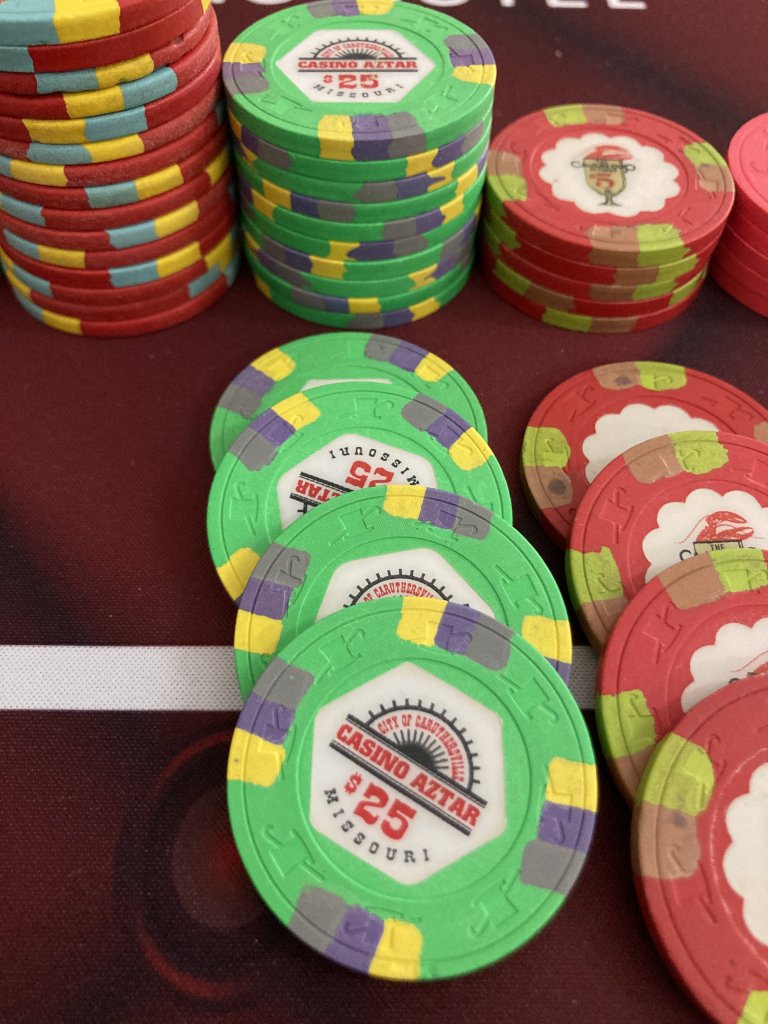 For the $1 I'm thinking of going back to PCA primary $1s.
@Godzilla28
you still have those tire $1s I sold you?
Open to affordable leaded THC $1 suggestions (worst case I just use my THC Cleveland $1s) and to mixing used primary PCA $5s if it helps me get to 3-5 racks of $5s.
I'm also thinking mixing PCA and Empress because of the fracs and my mixed hundos rack already includes both.
Thanks for looking.