I have been approached by the owner of an 18xx board game to make a general purpose set for gamers.
For this project to move ahead I need at least 30,000 chips to be sold. Pricing will be $.35 each.
The chips will be 39mm. For board gamers a grey 20 and 2000 chips are required. So this can crossover for poker sets I can add .25, 25, and 1000 chips.
Here are some early concepts. Spot patterns and center art are not locked in yet so some changes will happen as needed.
If you are interested let me know. Please post information to generate interest in board gamers forums if you can.
Additional notes (Updated 7/8)
Labels in just about any denomination will be available.
Blank chips will be available.
Possible custom mold?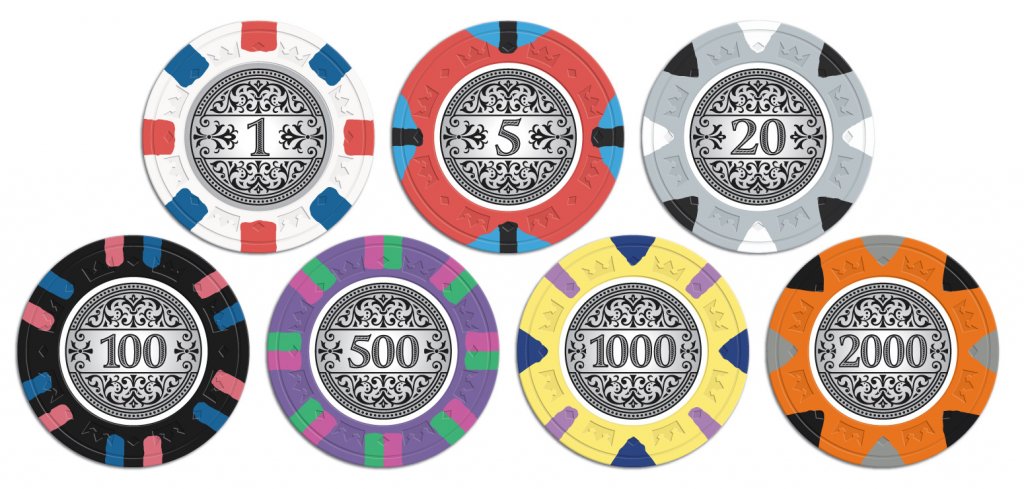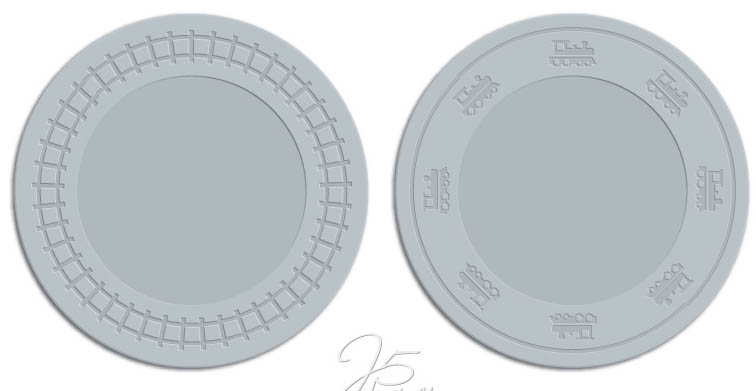 Last edited: