Flush
Site Vendor
Supporting Member
Joined

Mar 26, 2013
Messages

1,392
Reaction score

3,178
Location
WANTED: BLACKJACK OR ROULETTE DEALER FOR HOME PARTY ON SATURDAY, 04/30
$25/hr plus food, $25 for gas
I'm hosting a casino-themed party at my house on Saturday, 04/30/22 in the afternoon. It's a family birthday party, so play will be "fun night" style only, with no live wagering and at an easy pace for a dozen or so of my relatives. It's a surprise party for my niece, who usually deals blackjack for me when we take our game to the senior center, so I really can't ask her to deal.
If any PCF members in the Northeast (especially Delaware, Southeastern PA, Southern New Jersey or Northern Maryland) know how to deal Blackjack or Roulette and are interested in getting paid to play for an afternoon, please PM me here on PCF.
You'll be using Key West chips, cards and tables, pictured below. It's all legal, as we are licensed to "own, display or demonstrate" the tables, and there will be no actual gambling for anything of value.
Here are the details:
WHAT
: A private "fun night" party at dennis63's house near Wilmington, Delaware
WHEN
: Saturday, April 30, 2022 from 2 to 5 p.m.
GAMES
: Blackjack and roulette. If you can deal either game, this is for you.
PAY:
$25 per hour, plus $25 for gas/tolls, so $100 cash. You'll also get the traditional break every hour, dinner (awesome catered food), and a Key West polo you can wear to deal (if you want, but not required) and keep after the party.
SETUP:
No setup needed. We'll have the tables, cards and wheel set up before you arrive.
SKILL LEVEL NEEDED:
The pace will be fun and easygoing. You won't need to be a Las Vegas pro, but you should know how to deal the game you're working. If you've dealt at your own home game, you'll be fine.
REQUIREMENTS
: Over 21, dog friendly and a PCF member for at least six months. Previous casino dealing experience is not required. (We have a Belgian Sheepdog who will want to say "hello," fuss over you and climb into your pocket when you arrive, but is calm after that.)
INTERESTED / QUESTIONS?
PM dennis63 here on PCF
Thank you for reading!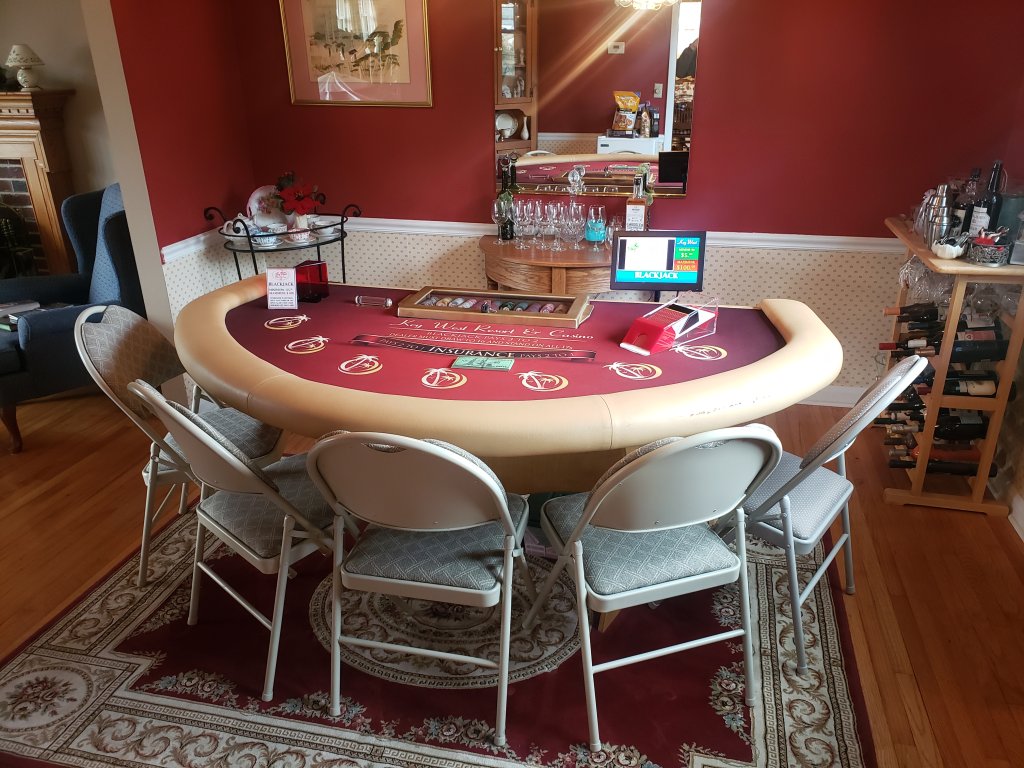 Last edited: