I'm sad to let these go as I like these chips very much. Despite warping on some chips, they stack really well and feel nice. There's cross hatching and sun damage in about 1 in 6 chips, with it being most pronounced in the T500 and T1000 chips, but the hot stamps are all intact and not worn. The chips are for the most part on the BCC Sun Mold with the exception of the T5000 Yellow Grand Cardroom on the Flame Mold.
Breakdown is the following:
120 T25 Green
120 T100 Black
130 T500 Purple
160 T1000 Orange
20 T5000 Yellow BCC Grand Cardroom on the Flame Mold
I paid $420 for these chips last year. I'm asking $400 shipped in a MFRB or LFRB if it doesn't fit. Racks and wood tray are not included. Payment via Paypal F+F. US addresses only. Thanks for looking!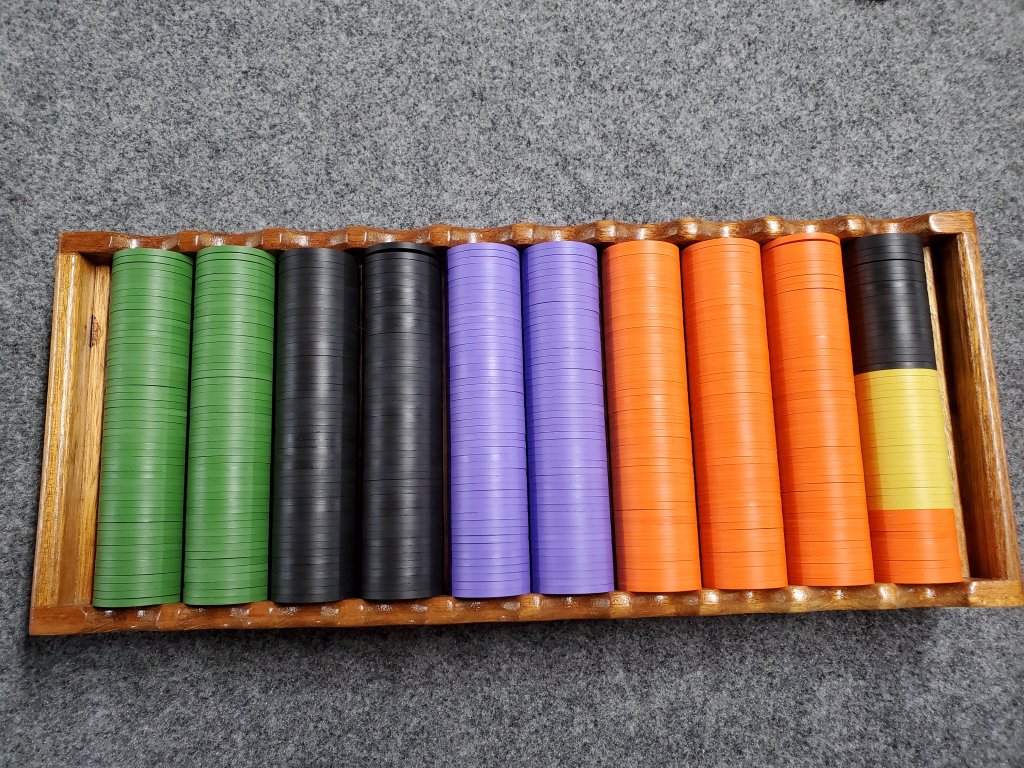 Joe
Last edited: