Wanna cheap chance to try out BCC chips?
I got this "Dunes" BCC set on the flame mold from
@Oggy
. I'm guessing it's someone's customs but I don't really know. It has a weird breakdown but I finally figured out what to do with it. Since I mostly play cashgames I'm keeping the denoms $25 and down, along with some 100s as a hu cashset and I'm selling a small set of 210 chips that works as a 6-person sit n go set.
Breakdown:
T100 - 60
T500 - 72
T1000 - 78
Enough for a T20k with 6 starting stacks 10/12/13.
The chips are new and chalky but has some of the usual BCC type issues. They stack like bricks and shuffle really nicely once oiled and slightly broken in (talking about my keeper set here. The ones for sale are unoiled). The 100s have pinkish inlays (see photos).
Price is $180 + shipping from Sweden. Paypal F&F please.
Thanks for looking
Erik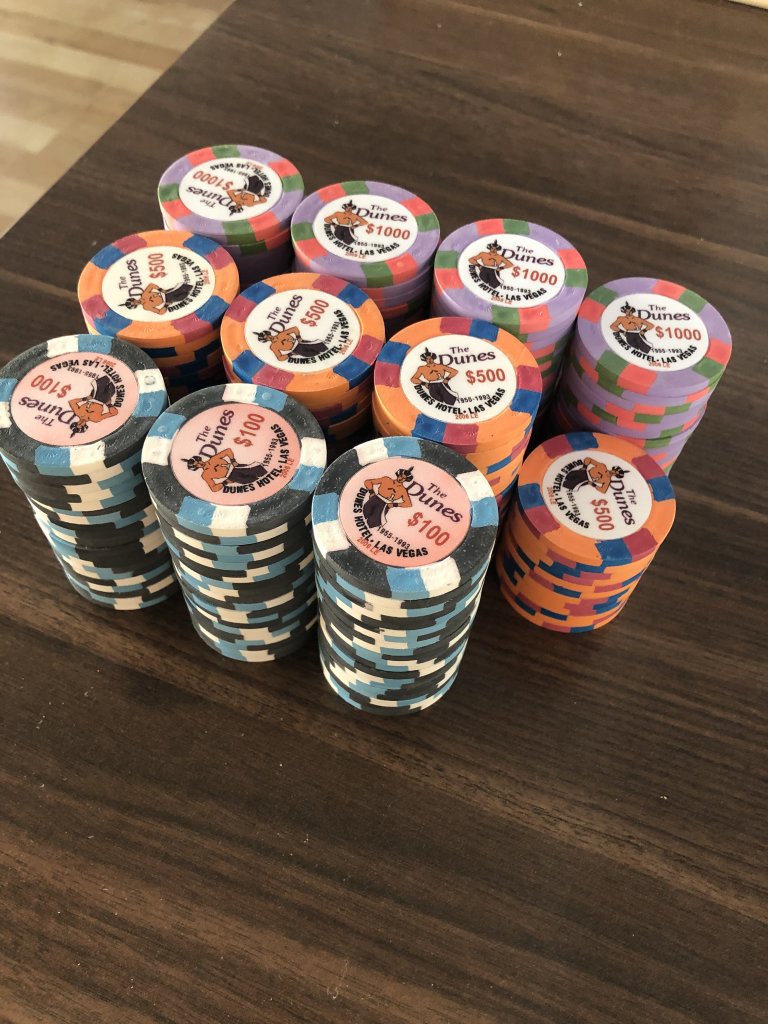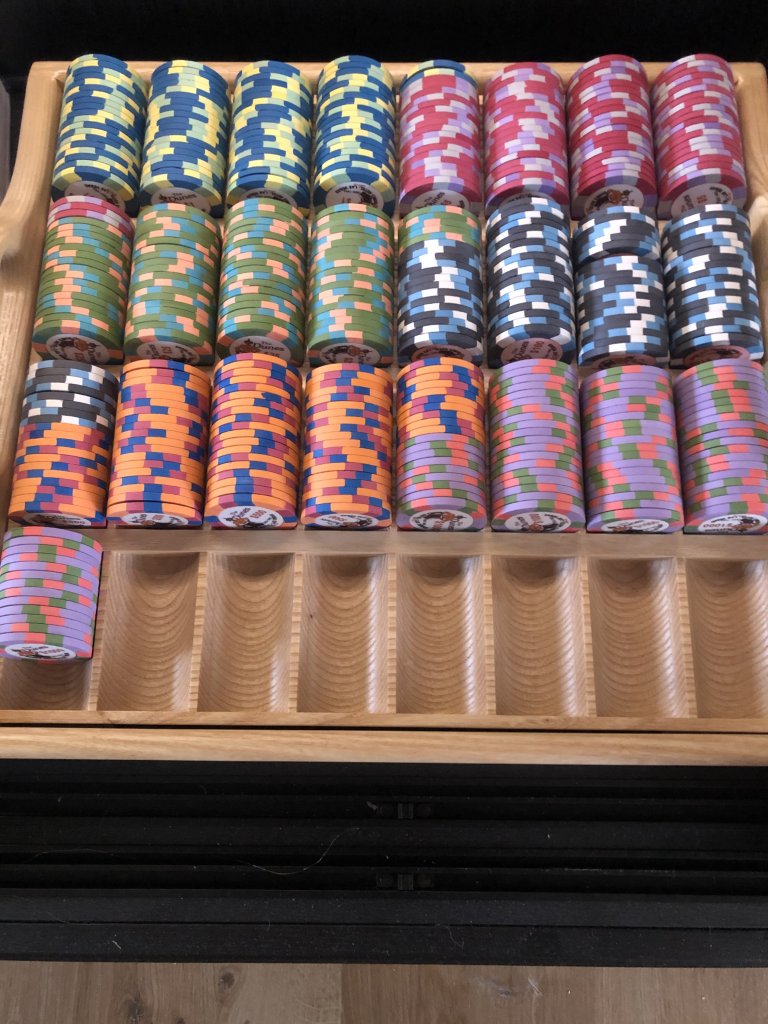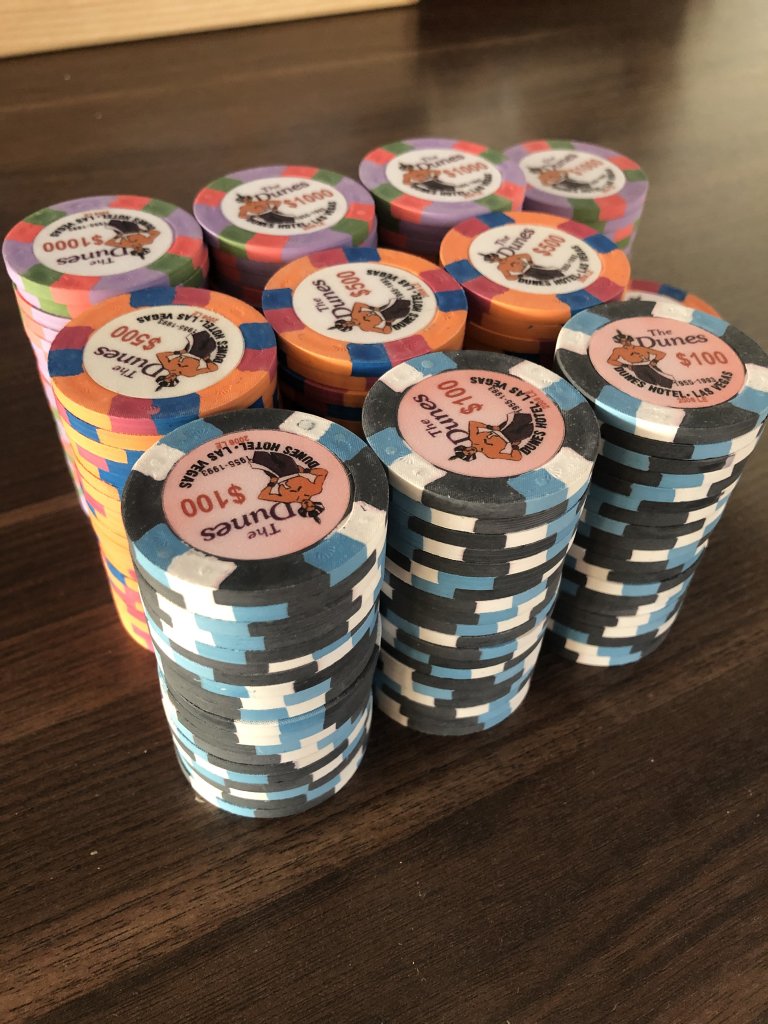 Last edited: